Neurobiology Scholarship Programs
Think About Less Debt
Neurobiology and neuroscience are closely related studies about the nervous system and its various functions. Neurobiology is specifically focused on the biology of the nervous system, as opposed to the overall system, which is covered by the larger neuroscience field. In most cases, students pursuing a neurobiology major will do so under the governance of a university's biology department.
Most neurobiology programs lead to graduate and doctoral programs, and neurobiology graduates often engage in research of some related disease or other medical field. The study is a natural outgrowth of the advances made in the much larger field of neuroscience over the last few decades, and allows for a more in depth approach to specific functions in the nervous system.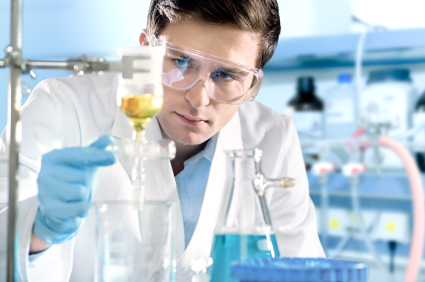 Private Funding
Keystone Symposia on Molecular and Cellular Biology is a nonprofit organization dedicated to bringing together the whole scientific community with open and peer-reviewed conferences to work and accelerate discoveries in life science. They host these conferences all around the United States, Canada, and a few international locations all throughout the year. Their conferences range from biophysics to cancer to immunology along with many other disciplines. These events are open to anyone interested in the fields of molecular and cellular biology. There is a cost incurred, however, when attending these conferences. Because of this, Keystone Symposia offers travel scholarships to graduate students and post-doctoral fellows of up to $1,200.
The National Multiple Sclerosis Society (NMSS) dedicates itself to supporting the ongoing efforts of scientists and physicians continually analyze the disease, working toward finding more advanced treatments and cures. Conducting this research isn't cheap and NMSS offers scholarships and fellowships to those studying this disease. The Harry Weaver Neuroscience Scholar Award is named after Dr. Weaver who was a major contributor to neurosciences and multiple sclerosis research. Those who have finished their research training and have embarked on their independent exploration in a field related to M.S. are eligible. They receive salary and grant compensation for a five year period. This allows those awarded to fully engross themselves in their topic, and become an expert in their chosen research area.
College and University Scholarships
The Physiology and Neurobiology program at the University of Connecticut sponsors two scholarships suitable for neurobiology students:
Lt. Paul L. Drotch Undergraduate Biology Scholarships are awarded to exemplary students whose work goes above and beyond that of their peers. Eligible applicants must also be able to prove significant financial need for the funds. Auxiliary criteria include associated activities, leadership skills, and the ability to construct a literate essay on one's career and educational goals.
Deligeorges Family Scholarships have been funding stellar research projects for the last four decades at UConn. This $1000 scholarship is given to students with interests in bio-medical engineering with a major relating to this field. Submitted research proposals must be highly evolved in order to be considered.
The Zdobylak ALS/Neuroscience Scholarship Essay at Purdue University engages majors in neurobiology who wish to compete for cash prizes in an essay contest. Applicants must be in their graduating year and enrolling in graduate neurobiology studies to be eligible. The main goal of this scholarship is to raise awareness of the seriousness of ALS- somebody is diagnosed with this disease every 90 minutes.
The University of North Carolina-Chapel Hill approves students annually for participation in their exclusive Curriculum in Neurobiology program. The goal of the program is to offer an expansive preparation for those heading off into the Ph.D. program in Neurobiology. The program financially supports the most talented of the crop with generous scholarships and fellowships. A significant piece of the funding for the program comes from the National Institutes of Health.
The Biology Department at the University of Washington maintains a well-funded stable of scholarships a couple of which are particularly suited for neurobiology students:
The generous Porath/Johnson Endowed Scholarship awards $5,000 to outstanding students with a combined demonstration of scholastic talent and financial need. Freshmen are ineligible.
The Riehl Endowed Scholarship awards $1,200 to students in the major with both demonstrated talent and need.
Scholarships for Physical and Life Sciences
Browse Scholarships
Resources
More Educational Resources