Human Ecology Scholarships
Challenging Careers in the Sociology of Humans and their World
While human ecology may seem like a confusing paradox at first glance, it is actually a studious pursuit that is quite obvious once stated as the study of civilization as its people relate to their surroundings. Human Ecology attempts to make sense of man in the scope of his natural environment, and in this sense is very nearly the study of ecology turned inside out and made to focus on both the man and the tree simultaneously.
This unique pairing of philosophies is a degree that will appeal to a small section of college students but that has a broad reach into a myriad of different career paths. Professionals who have concentrated in human ecology often find work in sociology, politics, environmental studies and many other areas in which the ecology of humanity might influence matters greatly.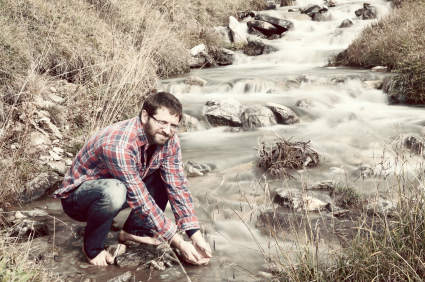 Human ecology is turning out to be enormously relevant and pertinent to many of the issues that are politically hot today, since man's dichotomous relationship with the earth has caused a series of consequences, and experts in the field with both earth's and humanity's interests in mind are being called upon. To this end, there are a number of academic programs and scholarship opportunities that the future human ecologist will want to keep in mind.
Scholarship Programs
Ohio State University, College of Human Ecology
Most Human Ecology scholarships at the Ohio State University College of Human Ecology are not based on financial need but more on meritorious criteria such as academic performance, GPA, leadership qualities and character. For some of these highly specific scholarships, criteria is additionally dependent upon the city, county or high school the applicant resided in/attended. Most of these scholarships range from $500 – $1500:
William M. and Darlene Aldrige Scholarship. This scholarship awards a Human Ecology major from Highland High School in Highland County with distinctive and outstanding moral values. Students with a Cumulative Point-Hour Ratio (CPHR) of 3.0 and above are given preference.
Richard T. and Iola Keller Brown Scholarship Fund. This award is set aside for a junior or senior majoring in Human Ecology who demonstrates academic promise, leadership and service to the university. Preference is given to students with 3.0 and above GPA or CPHR.
Paul G. and Gary B. Korn Scholarship. Financial need is a factor in awarding this scholarship to a junior or senior majoring in Human Ecology with a special interest in the food industry, and the improvement of it.
Cornell University
This ivy-league level education in human ecology manages to combine big-time research with intimate class sizes, world-renowned professorship, and altruistic outreach to make for a winning program. Medicine, Law, Business, and Design studies are all part of the course offerings through Cornell's Human Ecology department. The emphasis of the academics is put on contemporary problem-solving and a broad interdisciplinary approach to highly specified subject areas.
Like all universities of this caliber, the admissions process is extremely competitive, but scholarship awards are generous. Cornell is set upon finding the necessary financial aid for an accepted student who demonstrates need of it, so once you are into the program you will almost certainly be taken care of financially. As a first step, use their web-based financial aid calculator to determine your expected aid, and if you have any further costs after that they may be covered by merit-based scholarships through the college.
Youngstown State University
At this second Ohio institution, Human Ecology majors are further divided into sub-studies of hospitality, family and relational studies, and food and nutrition, among others. All the majors are united by their common involvement with "enhancing the human condition" through the development of research on meeting the basic and complex needs of humanity as a whole.
These nine programs through the Bitonte Department of Health and Human Services at Youngstown come with over $20,000 awarded annually in scholarship funding. For example, the Mary J. Beaubien scholarship is available to a junior year student aiming to get their Bachelor's of Science in Human Ecology. Applicants for this award must have a minimum of 3.0 GPA.
Michigan State University, Human Development and Family Studies

Michigan State University possesses a robust Department of Human Development and Family Studies (formerly the Department of Family and Child Ecology) with a number of unique courses of ecology-related study on the undergraduate and graduate level, and scholarship funding to go with it.
There is no application process for either the Human Ecology Achievement Scholarship or the Human Ecology Endowed Scholarship within the department. Instead, they will be presented to undergraduates who have demonstrated exceptional academic achievement within their courses. Financial need may also be a factor.
However, students must apply for the following MSU scholarships that are also related to the department:
College of Human Ecology Distinguished Freshman Scholarship Program. This award is for an entering freshman in the Department of Human Development and Family Studies. The scholarship may be renewable for up to four years depending upon academic performance.
College of Human Ecology Distinguished Transfer Scholarship Program. This award is for an entering transfer student in the same department. The award may be renewable for a second year depending upon academic performance.
University of Tennessee – Chattanooga, College of Human Ecology
The following scholarships provided by the University of Tennessee – Chattanooga, are presented to similarly faculty-nominated and outstanding students selected by the College of Human Ecology. The College offers both undergraduate and graduate programs in human ecology.
Awards within the department are generally under $500 each, but there are quite a few of these small prizes. They are based on fairly specific criteria made obvious by the name:
Georgia Bell Scholarship in Child and Family Service.
Ramey Scholarship in PreK – 4.
Michelle Pearce Memorial Scholarship in Interior Design.
Mary Jo Cochran Scholarship in Food and Nutrition.
University of Texas at Austin, Division of Human Development and Family Sciences
Graduate Scholarships in the School for Human Ecology from the University of Texas – Austin are awarded to currently enrolled graduate students based on progress on research topics. The Division of Human Development and Family Sciences annually awards over $19,000 in generous graduate scholarships, though there are also some lesser ones for undergraduates available. The graduate scholarships include:
Isora and Thomas Cooke Endowed Human Ecology Scholarship.
Mary Ellen Durrett Scholarship in Human Development and Family Sciences.
Ima Hogg Memorial Scholarship in Human Ecology.
Estelle B. Sharp Memorial Scholarship in Human Ecology.
Keep in mind that Texas and Louisiana residents may be given preference for these scholarships. Applicants must have a B.S. degree in Human Ecology and be pursuing a Ph.D. in Human Development and Family Sciences. The award amount of these gifts varies and interested students are asked to contact the office of financial aid directly for more information on applying.
University of Wisconsin – Madison
This major university's department of Human Ecology has a great track record of generosity, giving away over 30 scholarships that average $2000 each. U Wisconsin prides itself on small, intimate classes with a personal feel within the broad research and funding scope of a large university. Housed with the Human Ecology title are the more specific studies of non-profit management, community leadership, human development, family studies and consumer education, providing ample flexibility and variety for students within the major.
Conveniently, students in the department may apply for all of the awards available using one simple common application, streamlining the process of application greatly and making it possible for students to get their awards faster and easier. Essays and letters of recommendation are required for this form.
More Options for Human Ecologists
Human ecology scholars may find additional resources lurking in the scholarship departments of anthropology, general ecology and family and human services – don't forget to look for awards in these subject areas, as they may be just as relevant to your studies. The above sampling is only representative of a number of programs offered in human ecology at colleges throughout the US, with more popping up every year as the subject shows its relevance in social policy. Be sure to take advantage of the Environmental Studies or Sciences department of your college or university to see what they have in terms of both general scholarships and ecology-specific awards. Because human ecology is such a broad field, turn to resources like the Society of Human Ecologists to draw contacts and helpful information from regarding your special interest in the field.
On that note, the more finely tuned and specifically targeted your interest in human ecology, the better chance you have of being a stand-out applicant for these rewards. Does your interest lead you to a desire to work in environmental law? Do you have a passion for human ecology as it pertains to a marine environment? Make sure to make your particular aspirations clear and your motivation will shine through your application and put you well on your way to funding your degree in human ecology.
Scholarships for Physical and Life Sciences
Browse Scholarships
Resources
More Educational Resources