Scholarships for Horticulture and Landscape Architecture
Win Extra Money This Year
With the recent blossoming of all things related to sustainability, agriculture, and conservation of the environment, the outdoors and its related studies is enjoying a great boom. Horticulture and landscape architecture are two such courses of study, the former engaged with growing all types of plants, including flowers, fruits, vegetables, trees, and shrubs, and the latter including aspects of urban design and planning and the preservation of historical sites.
Students interested in pursuing either of these programs as a career will be pleased to find a number of options for study complete with scholarship funding. Individuals dedicated to horticulture or landscape architecture as their life's work are set up for a plethora of jobs from city park planning to professional landscaping to garden design.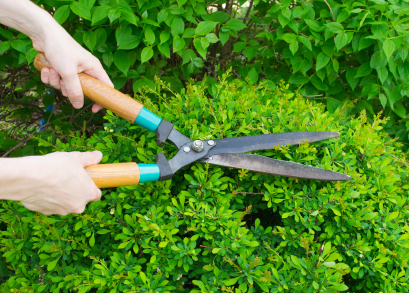 Here is some of the financial assistance available to those who wish to get their undergraduate or graduate degree in the field:
The Landscape Architecture Foundation
The Landscape Architecture Foundation is a great overall resource for landscaping students and also offers several scholarships at all levels. In fact, they have so far given away nearly one million dollars to over 450 deserving students.
Graduate students from across the United States are invited to apply for one of three $10,000 Dangermond Fellowships. Dangermond Fellows will also receive a computer, software, access to technical training resources, and funds to cover the cost of travel to conferences. Another fellowship available for graduate students is the Douglas Dockery Thomas Fellowship in Garden History and Design. This $4,00 award is given to graduate students in the field working on a particular project.
The Olmsted Scholarship Program is a very prestigious prize that rewards student leaders who focus on sustainable development in their landscaping and use their influence to do good through architecture. The undergraduate award is $15,000 and the grand prize is $25,000. Students may not apply but may be nominated from any accredited landscape architecture program.
Undergraduate students (U.S. citizens) in their final two years of study who can demonstrate financial need are eligible to apply for the Courtland Paul Scholarship for $5,000. Applicants for this source of funding must submit an essay and two letters of recommendation, and must have achieved a "C" grade or higher in their studies to qualify. The scholarship funds provided by this program are to be used for tuition or books only.
The Foundation also offers other scholarships for both undergraduate and graduate students ranging from $1,000.00-$5,000.00. See their website for more information on applying for this bounty of funds.
Floriculture Industry Research and Family Trust (FIRST)
Citizens or residents of the United States or Canada studying in a field related to horticulture are invited to apply for one of the 28 scholarships offered by FIRST of Lansing, Michigan. A minimum GPA of 3.0 is required to be considered for funding.
Interested individuals can fill out one application form to be considered for up to five scholarships per year. You can find out more information by contacting first@firstinfloriculture.org.
Purdue University, Department of Agriculture
Purdue's luscious green campus located in Indiana provides a picturesque background to its extensive agricultural studies programs which are leaders in the field of plant research and sustainable development. The Department of Agriculture offers a number of scholarships to Purdue students majoring in either horticulture or landscape architecture.
In some cases, nominees for these awards are selected by Department faculty and in others, those interested in being considered will submit an application form. Funding offered ranges from $500.00-$12,000.00.
University of Maine, Landscape Horticulture Program
The Environmental Horticulture Program provides a number of scholarships to students majoring in this area of study at UM. Nine awards are available to undergraduate students in the department, and five are available for graduate students.
The awards range in qualifications and amount. Some of the prizes are based on merit, while in other cases funding is provided to students who can demonstrate financial need. Among these several diverse scholarships, you should be able to find one that enables you to study in the Maine landscape.
Brigham Young University – Idaho
Part-tuition scholarships are available for students majoring in horticulture at Brigham Young University in Idaho. The department offers program tracks in floral design, landscape maintenance, plant production and design build. In addition to the scholarships, internships may be another option for interested students in the department.
Both the student's academic record and level of financial need are taken into consideration when choosing scholarship recipients. Application forms for these awards are available online on the Brigham Young website.
University of Wisconsin – Madison
Students interested in being considered for one of the scholarships offered by the Department of Horticulture at the University of Wisconsin – Madison need to submit an application form in February each year. The college offers both undergraduate and graduate studies that are well-regarded, and is a leader in bio-research and service.
The departmental website has an extensive listing of the scholarships available at all levels. The amount of funding offered ranges from $100.00-$2,000.00, depending on the scholarship. Internships and jobs are also available within the department for qualified students.
More Options in the Green World
Students should take advantage of the growth of horticulture and plant-based studies by reaching out to their college or university's appropriate department to see what other scholarships may be available. Other great resources might be your local plant nursery, lawn and gardening center, or botanical garden. Get in touch with non-obvious sources like these to inquire into internships and other opportunities. If you're lucky, they may even have scholarship funds available.
Scholarships for Physical and Life Sciences
Browse Scholarships
Resources
More Educational Resources