Scholarships for Geophysics
Get Money for Your Science Study
Geophysics is the study of the physical processes that operate in and around our planet. This field is often applied to the mineral and petroleum industries, analyzing glaciers and soils, locating groundwater or archeological relics, and in other environmental assessments applications.
Students pursuing this area of study who need to get some financial assistance to pay for their education can turn to several sources for funding. Here are some of the scholarships available for geophysics students: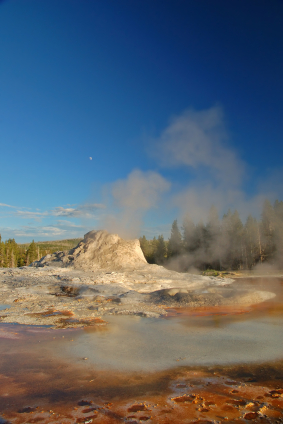 Society of Exploration Geophysicists (SEG) Foundation Scholarship Program
The SEG Foundation offers several scholarships to students planning to major in geophysics, or a closely related field such as geosciences, physics, geology, or earth and environmental sciences, at any recognized educational institution. Awards range from $500 to $14,000 per academic year; the average award is generally $2,500. The majority of scholarships offered are for one year. In some cases, the scholarships are renewable.
Both graduating high school seniors and university students (at the undergraduate and graduate levels) are eligible to apply for this source of funding.
Marathon Oil Corporation/United Negro College Fund UNCF) Corporate Scholars Program
Up to $7,500 in funding will be provided to a needy student under the Marathon Oil Corporation/UNCF Corporate Scholars Program. Those who are African-American, Native Americans, Hispanic Americans, and Asian Pacific Islander Americans studying toward a degree in geophysics, geology, mathematics, and engineering are eligible to apply.
In addition to the scholarship monies, recipients will have the opportunity to participate in a 12-week summer internship program at a Marathon facility, earning up to $3,000 in transportation and housing stipends. A resume, letter of recommendation from an instructor, and a college transcript are required to apply.
National Association of Geoscience Teachers (NAGT)
Several scholarships in the amount of $500 each are offered by the NAGT Scholarships for Field Study program. These funds can be used by students who are taking part in an intensive, field-based course any time of the year. Through a partnership with the Association of Women Geoscientists (AWG), two additional scholarships are earmarked for females in the field.
Applicants need a minimum 3.0 GPA to apply. In addition to a completed application form, two letters of recommendation, an official transcript, and a personal essay explaining how participating in the field course will assist with the applicant's educational and career goals are required.
University of Houston, Department of Geosciences
Full-time graduate or undergraduates with a declared major in UH's Earth and Atmospheric Sciences can apply for two dozen scholarships or fellowships. For instance, the Avery Clifford and Loise B. Dodds Scholarships award of $500 to $2,000 per year go to juniors or seniors who are residents of Texas. A GPA of at least 2.5 is required, and applicants must be able to demonstrate financial need.
The scholarship funds can be used toward tuition, student fees, books, and supplies. Recipients are able to apply for scholarship assistance for subsequent years.
Virginia Polytechnic Institute and State University, Department of Geosciences
The Geosciences at Virginia Tech offers few scholarships, including:
Lowry Geoscience Scholarship Fund, $1,000, supports costs associated with attending a field camp in the western U.S. Qualified students with a minimum GPA of 3.0 and two letters of recommendation can apply.
Heath Robinson-Roy J. Holden Geoscience Scholarship Fund, $500, supports two to four undergraduate and graduate students each year for travel, analytical support, or as a monthly stipend.
Scholarships for Physical and Life Sciences
Browse Scholarships
Resources
More Educational Resources