Genomics Scholarships
Get Free Money and Stay on the Cuttin Edge
Genomics is scientific study devoted to mapping the human gene pool. Genome research, or genomics, is an expanding field due to its practical applications in health care today and far into the future for diagnosing and treating physical preconditions and finding cures. For students, genomics is certain to be at least a graduate- or doctoral-level program, so scholarships are most likely to come in the form fellowships. The field is populated with some of the smartest minds in medical academia and its progress is powered by collaborative research pools of interrelated scientists.
Besides the funds we've found, many research institutes and companies provide travel stipends, research opportunities and internship and job opportunities, so don't stop here.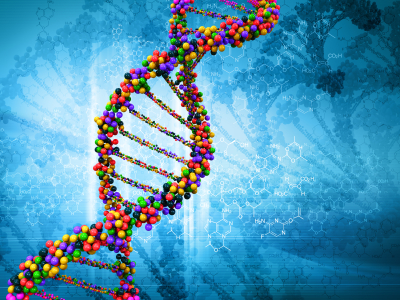 Scholarship Programs
The Society for the Advancement of Chicanos and Native Americans in Science (SACNAS) provides all kinds of programs for undergraduate, post-baccalaureate, and graduate students in genomics. Latinos and Native Americans are among the most underrepresented in higher education, as well as career fields related to the science, math, engineering and technology, so those interested in genomics should frequently explore opportunities for research, scholarships and in teaching because offerings are dynamic.
In order for scientific advances and discoveries to be shared, scientists and researchers meet and collaborate on the latest projects and issues in their fields. Most of them participate in at least one or two professional conferences each year. Keystone Symposia is an organization that coordinates scientific and medical conferences. Part of their goal is to get worthy students to conferences as well. Genomics majors may qualify for scholarships funded by Keystone. The $1,200 awards go toward travel costs to annual conferences. Eligible students are chosen for the merit of their research project associated with the conference. Keystone offers an array of student discounts and scholarships for underrepresented minority students, as well Global Health Travel Awards for scientists, physicians, fellows or students from countries where a meeting's topic of health problems are indigenous to that region.
Postdoctoral researchers in genomics shouldn't miss out on applying for the Marshall Sherfield Postdoctoral Fellowships that send recipients to the United Kingdom for one or two years of collaborative study and research. The field of genome research relies heavily on international collaboration. Only the cream of the academic crop gets these awards.
Postdoctoral researchers whose work is in genomics may be eligible for the Applied Biosystems Newman Scholarship. The research program awards generous funding to researchers to join a team in bio-molecular research at the University College Dublin's Conway Institute in Ireland. Each fellowship offers financial support for a period of two years, allowing the recipient the freedom to pursue their particular area of research. Candidates must hold a doctoral degree, professional qualification or have equivalent research experience to qualify for a Newman Fellowship.
Government Programs
The National Human Genome Research Institute (NHGRI) at the National Institutes of Health (NIH) offers an intensive, six-day course designed to update biology instructors, as well as other instructors and researchers in related disciplines, on genomic science. Room and board are paid by NHGRI; participant schools pay travel costs for faculty participants, both to and from the NIH in Bethesda, Maryland.
The NIH also offers several different scholarships based on one's level of education and research interest in genomics. One is the Undergraduate Scholarship Program for students from disadvantaged backgrounds that are committed to careers in biomedical, behavioral, and social science health-related research. The scholarship provides up to $20,000 per academic year in tuition, educational expenses, and living expenses, in addition to paid employment and training at NIH after graduation.
Because genomics spreads beyond humans and there is robust research into specific species, opportunities continue to become available as funds and areas of research evolve. Check with your graduate school or financial aid office about emerging funding sources.
Scholarships for Physical and Life Sciences
Browse Scholarships
Resources
More Educational Resources