Food Science Scholarships
Get a Nice, Healthy Dose of College Money
If you think about the groups of food we eat and how they are all created, grown, harvested, manufactured, packaged, and preserved, you are knee deep in the "meat and vegetables" of Food Science. Students in a Food Science program are engaged in an interdisciplinary curriculum studying all facets of food, from agriculture to plant genetics to chemistry. In many programs today, the study of food science is more akin to the agricultural disciplines than anything resembling culinary education. Much study is devoted to breeding hybrid crop, exploring improved methods of cultivation, and researching food facts. Professionals in the food sciences may work in a wide range of jobs including biotechnology, food processing, packaging, marketing and testing. These careers range widely from the private to the public sectors, but all require some kind of qualifying food sciences degree. There are as many scholarship opportunities in this booming field as there are ingredients in a good stew.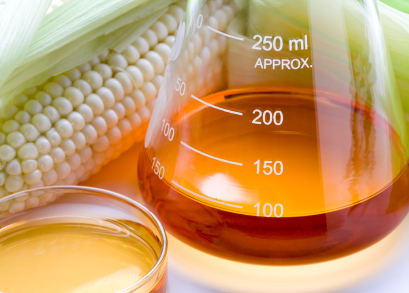 Private Funds
The Institute of Food Technologists (IFT), like all devoted professional organizations, sponsors generous scholarships for student members. The benefits are mutual: the IFT is glad to incorporate new members and student findings into their wealth of resources, and students of the food sciences are able to pursue specific projects or questions they might be interested in. The IFT offers scholarships for freshman through graduate students:
Freshman and Sophomore Scholarships are awarded to outstanding first and second year students. Selection is based on previous academic scores and awards are $1,000.
Junior/Senior Scholarships are also based on academic excellence, but offer considerably higher awards. Funds are between $1,000 and $2,500.
Graduate Fellowships are meted out to a few dozen ultra-talented grad students whose research is focused on food science. Up to $5,000 possible.
The IFT also offers numerous awards for exceptional research papers or projects by motivated students of the food sciences. These competitions take place annually and come with a variety of recognition and monetary reward.
College Scholarships
Purdue University has one of the more renowned programs in Food Science in the nation. Their department of Food Science has specialty programs in culinary science and even in pet-food processing. Consequently, it also has quite a lengthy list of scholarships, most of them aimed at freshmen:
Arthur and Catherine Denton Food Science Scholarships are awarded to students finishing high school and enrolling in the Purdue University Food Science program. Outstanding academics are a requirement. The scholarship offers up to $1,500 in awards.
The Fred J. Babel Memorial Scholarship offers various amounts of renewable funds to high-school seniors who are committed to studying at Purdue's department of Food Sciences. The student must have a GPA of at least 3.0 and must be in the top half of their high-school class. The student must maintain a minimum of a 3.0 GPA during their four years of study with the scholarship.
The General Mills Freshman Scholarships are also given to incoming students. This is a merit-based award and offers $1,000 to the winners.
Food Science Alumni and Friends Scholarships are not only given to academically talented students, but to those who are also involved in extracurricular activities, as well. This is a great opportunity for the well-rounded food sciences student who has expressed interest in many outlets.
North Carolina State University's Food Science program maintains a significant list of scholarships. Here are a few:
The humorously named Carolina Turkeys Scholarships award up to $1,000 to those two students who are academically talented and also financially needy.
Harvey L. and Kathleen R. Barnes Scholarships recognize outstanding students with excellent people skills. They offer up to $1,000.
Students emphasizing studies in meat processing and packaging may qualify for the Hawkins Bradley Scholarship.
Mose and Helen Kiser Scholarship is primarily awarded based on financial disadvantage combined with superior academic talent. Awards may be as much as $12,000.
The University of Arkansas provides several scholarships through its Department of Agriculture and Food Sciences, ranging from $500-$1500. These awards are available to freshmen, transfer students, and current students. A few of the scholarships target students with very specific study interests:
The Jim Brooks Scholarship gives precedence to a graduate student in Food Sciences with a special interest in fruits and vegetables. A student who has done some work with fruits and vegetables, and plans to further this passion, will be well qualified.
The Gerber endowed scholarship in food sciences and vegetable horticulture is directed towards a student with a definite interest in pediatric nutrition. Four of these $1000 scholarships are awarded each year.
Further Food Science Scholarship Opportunities
The Food Sciences encompass such a wide variety of studies, whether technological or nutritional, and therefore, the more specific your course of study, the better your chances may be of receiving a very pointed scholarship in a highly specialized corner of the field. For instance:
Those interested in dairy will want to check out the National Dairy Promotion and Research Board's scholarship available to students committed to studying dairy products.
Additionally, much study and funding in the last decade is being put towards studies of sustainability, health, and nutrition within the Food Sciences. Consequently, if you are interested in pursuing the "green" side of the plate, contact your school's Food Sciences department and inquire as to possible funding in this fertile and expanding area.
Scholarships for Physical and Life Sciences
Browse Scholarships
Resources
More Educational Resources