Botany Scholarships
Learn All About Plant Life
The study of botany covers the gamut of plant life around the globe and engages students whose interests lie in a diverse array of flora and their ecosystems, from forestry or tropical rainforest botany. Scholarships are plentiful through biology departments at colleges and universities throughout the country and a host of other organizations dedicated to research and conservation.
After completing their bachelors degree, botany students often continue in higher education for masters or doctorate degrees, depending on the type of career they plan to pursue, or if they want to concentrate on a specialized area of research.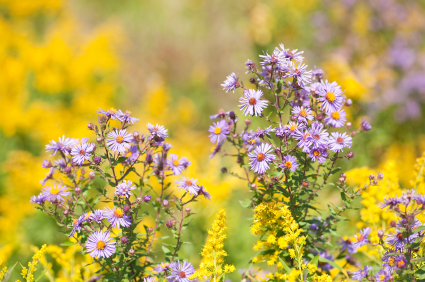 Private Funds
The Garden Club of America is an international force whose mission includes philanthropic and educational endeavors. The national club offers 26 merit-based scholarships for botany and horticulture majors, which are competitive and generous. They cover a wide range of interests: botany; coastal wetlands studies; conservation and ecological restoration; desert studies; garden history and design; horticulture and related fields; landscape architecture; native bird habitats; urban forestry; and summer environmental studies. Some of these include:
Graduate students with an interest in studying abroad may qualify for the Royal Horticultural Society McLaren Scholarship. Applicants must be willing to spend a year abroad studying horticulture and historic gardens in the United Kingdom.
Katherine M. Grosscup Scholarships go to financially needy college juniors, seniors, or graduate students in horticulture or a related field. Preference is given to students from Ohio, Pennsylvania, West Virginia, Michigan, Kentucky and Indiana. Awards are up to $3,000.
Medicinal botany is a steadily growing field committed to the preservation, research and conservation of plants that can be used to heal humans in the pharmaceutical industry or through homeopathic practice. Ph.D. candidates in this field of study, and those who have received a Ph.D. in the last five years, may apply for the Anne S. Chatham Fellowship in Medicinal Botany. Recipients will conduct research at the Missouri Botanical Gardens. Awards are up to $4,000.
Undergraduate students in medicinal botany can apply for the Zeller Summer Scholarship in Medicinal Botany. Awards are $2,000 for the student to work or study during the summer.
Botany students seeking advanced summer studies in field botany may apply for the Clara Carter Higgins Scholarship and GCA Awards for Summer Environmental Studies. Up to $2,000 is awarded to students who show a focused interest in the betterment of the environment at their chosen site.
Ph.D. applicants interested in the rainforest and the tropics may qualify for the GCA Awards in Tropical Botany. Two or more grants of $5,500 are provided annually. Generally, one grant is awarded for tropical plant systematics and a second for tropical forest ecology.
College Scholarships
The University of Memphis Department of Biology recognizes outstanding students in the department who are concentrating in botany. Applicants must be a declared biology major with a stated interest in botany and write an essay related to their career goals.
Weber State University in Utah offers its botany majors a number of scholarships, mostly based on academic performance, in addition to tuition waivers.
The Botany Faculty and Staff Scholarship is meted out by the department heads, and funded by donations from faculty and staff members. These scholarships fund half of the recipient's tuition and half of fees.
The Botany Club raises money to fund an annual scholarship through plant sales. This scholarship funds half of the student's tuition and half of fees.
A modest $250 award is granted through the Cyrus McKell Scholarship, named for a former faculty member who endowed the award.
The Nancy J. Clark Memorial Botany Scholarship is focused on applicants who have a concern for the preservation of the land of indigenous people.
Botany majors at Eastern Michigan University may qualify for the Richard A. Giles Botany Scholarship, which awards up to $1,000. Criteria include a certain number of credit hours spent in general biology coursework. Freshmen are not eligible. EMU undergraduate and graduates students in biology, environmental education, horticulture, floriculture and related fields can also apply for The Federated Garden Clubs of Michigan Scholarship, a one-time, $1,000 award disbursed in the fall.
Colorado State University offers two botany-specific scholarships include:
The Bruno Klinger Memorial Scholarship preferably goes to an undergraduate botany major with a record of academic excellence and a proven economic need for the award, which has a varied value.
The William Kreutzer Scholarship also recognizes outstanding academics for undergraduates, excluding freshmen. Awards are $500.
The University of Florida offers the following scholarships for students in botany and related fields:
Longboat Key Garden Club Scholarship is a $2,000 to $3,000 award for juniors and seniors studying horticulture, floriculture, botany, landscape design, conservation, environment, forestry, agronomy, or plant pathology.
Junior and senior botany majors can apply for the $1,000 Winona Jordan Undergraduate Scholarship.
Graduate students in botany and related fields can apply for the $2,500 A. S. Herlong Graduate Fellowship.
Upper-division or graduate horticulture and botany students can be awarded $500 to $2,500 through the American Orchid Society/World Orchid Conference Scholarship Fund for the study or research of orchidology.
Scholarships for Physical and Life Sciences
Browse Scholarships
Resources
More Educational Resources