Aviation Science Scholarships
Become a Well-Paid Fly-Boy or Fly-Girl
If you have always had a dream of being a pilot and have translated that childhood fantasy into a serious interest in flying for a commercial airline, a degree program in Aviation Science may be for you. Flight school takes many forms, depending on whether your end goal is piloting, plane maintenance, or management. Technical programs in the science of flight often begin with just the basics of operating a plane and manipulating it through space.
Further on down the line, students pursuing degrees in aviation may choose to concentrate in areas related to their intended career path, such as commercial flight, including training for a pilot license, or aviation maintenance and aviation administration. Eventually, highly skilled and knowledgeable professionals in the broad field of aviation may be engaged at a variety of levels from heavily technical work to piloting to high-level management or development.
Students in the field of Aviation Science earn anything from an Associates degree in around two years to a Masters degree in around six or seven, depending upon the program and their personal goals. The future aviators of America will be excited to learn that there is a wealth of scholarship funding available to them to cover the costs of these sometimes pricey training programs.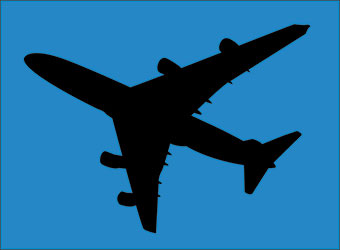 Large aerospace or aviation corporations and professional organizations fund many of these awards, as they are shaping the educations and lives of some of their future employees. In particular, women and minorities pursuing this unique scientific endeavor will find a very generous amount of scholarship money that helps ensure their success in program where their presence historically has not been very strong. Whether you are male or female, aiming for a basic training program or a terminal degree in flight science, you may begin below to search for scholarships for programs in the Aviation Sciences.
Scholarship Programs
Amelia Earhart Memorial Scholarships
Amelia Earhart was one of the most renowned pilots of all time. In her honor The Ninety-Nines (the International Organization of Women Pilots) fund the Amelia Earhart Memorial Scholarships designed to reward and encourage the continued interest in aviation among young women. The scholarship generously gives funding to women seeking technical aviation certifications such as air traffic control or aviation mechanics or to those pursuing a college degree in aviation science or an aerospace discipline. Full scholarships are awarded for technical programs leading to industry certifications and degree seekers may receive up to $5,000.
Qualified applicants must demonstrate academic talent and maintain at least a 3.0 in degree courses. This a highly competitive scholarship, but has a very specific target audience, so makes sure your passion shines through in your application for this award.
Baylor University
This well-respected college in Waco, Texas includes the Institute for Air Science which offers undergraduate majors and minors in the field of aviation. Baylor gives its students access to a number of scholarship awards for study in the arena through organizations like the Greater Waco Aviation Alliance, the University Aviation Association, and the Aircraft Owners and Pilots Association. This is in addition to the fact that over 90% of Baylor students receive some sort of financial assistance, so all in all your chances for getting a large amount of your education paid for, whether by general aid or by specific aviation scholarships, are very high if you choose to attend this program.
Western Michigan University College of Aviation
The Western Michigan University College of Aviation offers students a number of scholarships via some kind benefactors. The program provides Bachelors degrees in Aviation Science, Aviation Maintenance and Aviation Administration, and includes the following scholarships:
Flight Science Scholarships are awarded to students seeking degrees in Aviation Science or Maintenance programs. Military-bound students are preferred. Awards are up to $500 and require at least a 3.0 GPA.
Raytheon BE90 Initial Training Scholarships are given to students to offset the cost for initial flight training which is part of many aviation or flight science programs. Applicants must be in good academic standing to be eligible.
The Multi-cultural Association of Aviation Professionals and Western Michigan University's College of Aviation sponsors the Excellence in Diversity Award, for which one may not apply but be nominated.
Utah Valley University
UVU's College of Aviation and Public Services is home to a handful of flight scholarships for students in amounts between a helpful $5000 and a cool $25,000 for the study of aviation science. The Alan H. Conklin Business Aviation Management Scholarship and the UAA Janice K. Barden Aviation Scholarship are both for $5000 and are handed out on the basis of student essays, letters of recommendation and resumes. The enormous Lawrence Ginocchio Aviation Scholarship awards a whopping $25,000 to an undergraduate with at least a 3.0 GPA who demonstrates top achievement in leadership as well as submits the application requirements of the first scholarships. These big opportunities at this small school are not to be missed by the serious aviation science student out to get their education at a bargain.
Aviation Distributors and Manufacturers Association
The Aviation Distributors and Manufacturers Association (ADMA) funds an annual scholarship for students pursuing a degree in aviation. Qualified applicants must be currently enrolled and have at least a 3.0 GPA. Scholarship awards are $1,000.
Air Traffic Control Association
The Air Traffic Control Association funds scholarships for students specializing in an aviation science program. Eligible applicants may be pursuing a program in air traffic control, aviation administration or flight science. Students must be enrolled in a Bachelors degree program to be considered. Notably, the program also considers applicants who are dependents of current air traffic controllers, so make sure you take advantage of this unique offer if you are eligible for it.
American Association of Airport Executives
Scholarships funded by the American Association of Airport Executives support the tuition of students enrolled in an aviation discipline at a college or university in the U.S. Students are not required to be members to qualify, and applicants must apply for these programs directly through their college. The awards offered are sometimes up to three million dollars a year, and include:
AAAE Foundation Scholarship awards $1,000 to upper level students in an aviation program who demonstrate academic fortitude and financial need. Eligible applicants must be able to provide a faculty recommendation as well as a short essay.
AAAE Foundation Scholarships for Native Americans is designed to encourage Native American students to pursue an aviation field. The program's aim is to provide funding in situations where money may be a major factor in a student's ability to earn a college degree. The same criteria apply as above and awards are $1,000.
Women in Aviation
Women in Aviation, International is devoted to encouraging and supporting the professional presence of women in all areas of aviation from piloting through administration and in the behind-the-scenes technical realm. Female students are an integral piece of their mission, and they are very intent on sponsoring the future generations of women aviation scientists. WAI gives away millions of dollars each year to female students pursuing aviation degrees.
Eligible applicants must first be student members of WAI to be considered. Students around the world are considered because of the global nature of the organization and the awards are very competitive. Applicants must be able to write an excellent essay, provide a professional resume, college transcript and faculty recommendations. Also the applicant must attach any related licenses or certifications she possesses.
Recipients are chosen on the basis of academic merit, personal accomplishment, leadership and financial need. Apply carefully for this ultra-competitive scholarship for a good shot, and make sure you make your intentions in the flight sciences specific and memorable to the judges.
Experimental Aircraft Association
The branch of the EAA that is dedicated to promoting aviation among the youth, the Young Eagles, sponsors a whole set of their very own scholarship opportunities for well-rounded, academically motivated and very involved students who wish to attend their Air Academy aviation training program, as well as for those who wish to pursue flight beyond that point. For example, the Harrison Ford Flight Training Scholarship provides significant monies to support Air Academy, flight training, and general academic tuition related to flight. The EAA website is in fact an excellent resource for high-school and beyond in terms of finding financial aid for anything from beginner's flight education to terminal degrees in aviation science. Be sure to check out their helpful database of information regardless of what level of aviation you are pursuing.
Tips for Future Aviators
Along your path, or flight path, if you will, don't forget to take advantage of more local scholarship options through your local aviation organizations, associations, and schools. Get in touch with the financial aid office of your flight school to see what additional scholarships they may have to offer the right student. They may just have their very own version of an aviation award like the one above offered by Western Michigan University.
Reach out to resources like airlines, airports, and flight clubs on the chance that they might have funding lying around and would like to sponsor your education. And be sure to be specific, personable, and intentional about your commitment to flight. Let these organizations know through essays and letters that you are a dedicated aviator and you may be rewarded financially. Remember that the only scholarship you definitely won't get is the one for which you don't apply, and the many awards offered by these flight-related associations will prove to be a very worthwhile use of your time in prepping for aviation school.
Scholarships for Physical and Life Sciences
Browse Scholarships
Resources
More Educational Resources