Scholarships for Astronomy
Stay on Top of Sky High Tuition
Astronomy has fascinated us for thousands of years, helping us understand our place in the universe while opening thousands of new questions about why we're here, how we got here, and if we're alone. Students who choose to study astronomy at the post-secondary level are drawn to the mystery and wonder of all of the objects in the sky at night. They have already shown an adept understanding and curiosity about the subject, and may have a particular interest in research or technology. Perhaps the thought of discovering something new has sparked their interest in this field.
For those with this specialized thirst for knowledge, financial assistance, both need- and merit-based, is available. Here are some examples:
Barry M. Goldwater Scholarship
The Barry M. Goldwater Scholarship Program is a highly competitive, merit-based award offered to college juniors and seniors preparing for a career in mathematics, the natural sciences, or engineering. To be considered, a student must be nominated by his or her college or university using the official nomination materials provided to each institution. 300 scholarships are awarded annually to outstanding students (US citizens, US nationals, or resident aliens) pursuing studies in these areas of study.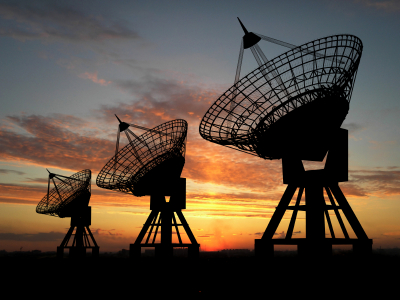 The Scholarship provides up to $7,500.00 in funding per year (for up to two years) to cover eligible expenses. This includes tuition, fees, books, and accommodation (room and board). All Scholarship recipients are selected based on merit; financial need is not taken into consideration when choosing recipients.
Harvey Washington Banks Scholarship in Astronomy
Dr. Harvey Washington Banks was the first African American to receive the Ph.D. degree specifically in astronomy. He earned his degree at George Washington University in 1961. The Harvey Washington Banks Scholarship in Astronomy is offered by the National Society of Black Physicists to African-American undergraduate students. The scholarship is a one-time, non-renewable payment of $1,000.00. Application forms are available online. Each applicant is asked to include an official transcript and three letters of recommendation.
San Diego Astronomy Association (SDAA)
The SDAA offers the Lucas Scholarships to students attending either the University of Arizona or San Diego State University. Up to $6,000.00 in funding will be awarded to an undergraduate student who has maintained a GPA of at least 2.70. Each applicant for the Lucas Scholarship is asked to submit an original essay (no more than 750 words in length) discussing their career plans and interest in the subject of astronomy.
The University of Iowa, Department of Physics and Astronomy
Freshman students who reside in the state of Iowa majoring in either physics or astronomy are invited to apply for the Strayer-Rairden Scholarship in Physics. $1,000 in renewable funding (up to four years in total) is awarded to the person selected by the Department of Physics and Astronomy as the state's best qualified applicant who has declared physics or astronomy as their major. This scholarship is awarded on the basis of academic merit, not financial need.
Award recipients are required to maintain a GPA of 3.2 or higher in order to continue to receive funding.
Minnesota State University (Mankato), Department of Physics and Astronomy
The Leo V. Standeford Astronomy Scholarship provides a minimum of $300.00 in funding to a student majoring or minoring in Astronomy. The minimum academic standing to be considered for the scholarship is a GPA of 3.3 (cumulative) and a GPA of at least 3.4 in astronomy courses.
Northern Arizona University, Department of Physics and Astronomy
The Department offers several different scholarships to both undergraduate and graduate students. The amount of funding varies, but funding starts at $100.00. Academic achievement and/or financial need are taken into consideration when choosing recipients.
University of Hawaii, Institute for Astronomy
Graduate students studying astronomy are invited to apply for the award offered by Achievement Awards for College Scientists (ARCS). The Helen Jones Farrar ARCS Scholarship of $5,000 is awarded to an American citizen and a full-time student whose grade point average is at least 3.5. The recipient may use the award for any purpose related to his or her graduate studies in astronomy, such as paying for observing expenses, traveling to present papers, or purchasing a computer or other equipment.
Scholarships for Physical and Life Sciences
Browse Scholarships
Resources
More Educational Resources