High School Scholarship Programs
Juniors & Seniors: Get Ready For College
You're trying out how to fund the next great journey in your life, and you've come to the right place.
College tuition costs have risen consistently across the nation during the past decade. In the current economy, tuition is likely to increase further as states cut funding to universities, and universities seek tuition rate hikes to make up the difference. For high school students, planning how to pay for college is a daunting task. Fortunately, scholarships for aspiring college students are plentiful and available at every level and in every size.
If you are a high school senior, set aside time to work on scholarship applications — the earlier, the better. Announcements and calls for applications will begin coming available, and many will have fall deadlines. With dedicated effort, students can uncover many sources to help cover their expenses, but it will take time to get the right paperwork, fill out applications, write essays, and organize applications.
Here you will learn about the major sources of funding available for higher education. First, federal and state grants should be default applications for all students. Indeed, most universities and scholarships require students to apply for federal financial aid because the information is often used for considering scholarships. For students with outstanding skills, academic and merit-based scholarships will award excellence in academic performance and athletic scholarships are available to top athletes. Scholarships are also available based on your major or career path, through essay contests, and for special groups of students who are underrepresented or disadvantaged. Finally, the military and other alternative sources offer scholarships to seniors who want to serve with them before or after going to school.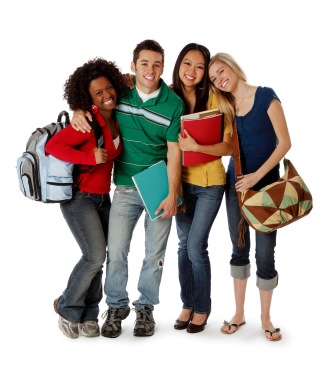 Federal Grants
Most students apply for federal grants such as Pell Grants, which are awarded based on financial need. There are also low-interest federal loans, including Stafford and Perkins loans. To receive this financial aid, students will be required to complete the Free Application for Federal Student Aid (FAFSA). For any additional financial aid, universities usually require students to complete the FAFSA and apply for these federal awards. However, there are other federal grant programs that students should consider. The Academic Competitiveness Grant is offered to college freshmen and sophomores who have at least a 3.0 GPA and who have earned good grades in their high school college preparatory classes. To be eligible, a student must be eligible for a Pell Grant.
State Grants
Many states offer scholarships and grants for students who are residents of the state and attending a school in the state (for both public and private schools). Financial need-based awards are available from nearly all states. These are not just intended for students from low-income families; even students from upper-middle class families are likely to qualify for awards. This is determined based on the student's family income; family resources (such as property and assets owned); and tuition, room, and board expenses at the school.
States also offer awards for students based on academic performance, intended careers, or veteran status.
Financial Need Scholarships
Students who cannot afford college will find many scholarships and grants based on need. These awards will almost always require completion of the FAFSA. This will be required when applying for federal grants, anyway, and most universities also require it if they are going to award financial aid.
Universities are the first source of need-based aid. Nearly all schools offer some support to students who demonstrate financial need. Excellent schools are often the most generous. Therefore, students with no financial resources can afford an education at a prestigious, top-ranked university.
In addition to universities, federal, and state sources, many organizations and private groups will offer scholarships that are either totally need-based or that give significant weight to financial need in addition to considering academic performance, extracurricular activities, and essays.
Academic and Merit Scholarships
Academic scholarships, also known as merit scholarships, are awarded based on outstanding academic performance. Students are often evaluated on criteria such as grades, test scores, and graduation ranking. While many focus on these general measures of academic performance, some may be specific to performance in a certain field, such as superior artistic skills, scientific inclination, or writing abilities. While academic merit is a top consideration, many of these scholarships also consider extracurricular activities and the student's intended major. Generally, you are more likely to receive an award in your field of major.
There are many sources of academic scholarships. Colleges and universities typically offer scholarships to incoming students based on their application portfolio. In some cases, the student is automatically considered for one of these awards, and in other situations, the student must indicate on their application that they would like to be considered or they must apply directly. Scholarships are offered both university-wide and through specific departments.
There are also many sources outside of universities. High schools and community organizations offer hundreds of these scholarships to area students based on similar criteria. These range from small awards of a few hundred dollars to very large scholarships that cover tuition, room, and board.
There also are many prestigious national competitions for academic and merit scholarships. For example, National Merit Scholarships are highly regarded awards and competition begins after taking the Preliminary SAT/National Merit Scholarship Qualifying Test test early in high school. Over 1.5 million students enter competition; only 8,300 are named finalists. The awards themselves are relatively small — $2,500 — but finalists are often awarded merit scholarships through universities, companies, and other organizations, and many universities offer full-ride scholarships to National Merit finalists. Another 1,300 participants, who are outstanding but not finalists, qualify for a Special Scholarship, which is renewable for four years of undergraduate study or may be a one-time award.
Think big. Do you or a parent work for a national franchise? Sometimes companies extend scholarships to workers and their dependents. Think about civic organizations. The Elks National Foundation provides 500 four-year scholarships, ranging from $1,000 – $15,000 per year, for graduating high school seniors based on financial need, leadership and scholarship. Also, several large national corporate foundations have generous programs, including the Coca-Cola Scholars Foundation, which supports more than 1,400 college students each year, with four-year awards ranging from $10,000 – $20,000.
If you are interested in a merit scholarship, prepare the materials most likely necessary for applications. That will including having recent transcripts from high school, your ACT and/or SAT scores, a resume of your extracurricular and leadership activities, and a portfolio of interesting and exemplary work you have done.
Athletic Scholarships
Student athletes often aspire to receive athletic scholarships. While these are difficult to attain, it is not impossible and there are many options other than the traditional university-funded scholarship that most people envision.
Most large athletic scholarships are offered by National Collegiate Athletic Association, or NCAA, Division I schools. These are large, competitive universities with significant resources dedicated to their athletic programs. NCAA Division II schools generally do not offer the same large scholarship packages, but may supply financial aid or scholarships to student athletes. NCAA Division III schools do not offer athletic scholarships; NCAA rules prohibit it. However, student athletes may consider playing at these schools and accepting athletic scholarships from outside sources.
To be considered for NCAA Division I or II scholarships, student athletes must prepare resumes and portfolios that are submitted to coaches and recruiters during their senior year of high school. It is a good idea to visit schools and meet with coaches on teams you would like to play for while you are in your senior year of high school. Many schools will offer visits for aspiring college athletes. These will include tours of the facilities, an opportunity to meet the coaching staff and current athletes, and may also include time to practice for the coaches and recruiters.
However, there are many rules that govern recruiting and interaction between high school athletes and college coaches and recruiters, so student athletes should consult their high school coaches to ensure they do not violate regulations. Beware: There are many illegitimate organizations that offer to connect students with coaches, and students should be wary of these as well.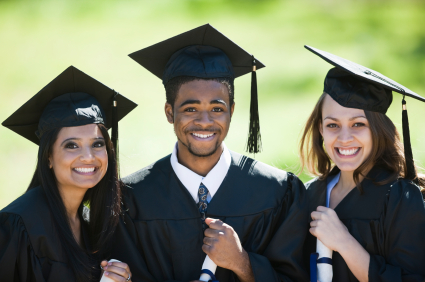 Nearly all sports are awarded scholarships in the higher NCAA divisions. While most people traditionally think of basketball and football scholarships, baseball, softball, soccer, tennis, golf, track, cross country, swimming, gymnastics, water polo, and every other collegiate sport are all scholarship-funded.
The life of an NCAA scholarship-funded student athlete is an intense one. Practices are more intense, frequent, and longer than those in high school. Travel is also longer, since competitions are usually with out-of-state teams. All student athletes are expected to maintain a minimum grade point average and course load, so classes cannot be neglected. Add to that: Students often have to arrange their class schedules around travel for sports, though professors are neither required nor expected to make special accommodations for athletes. Students must meet their course requirements while maintaining a rigorous athletic schedule.
Other athletic associations, including the National Association of Intercollegiate Athletics and the National Junior College Athletic Association , offer athletic scholarships to students, and should not be overlooked. These are for smaller sports schools than the big NCAA Division I schools, but offer an opportunity for athletes to continue to play and study in a less intense environment.
Not all athletes must follow the university-funded athletic scholarship model. In fact, you don't necessarily even have to continue playing sports in college to receive athletic scholarships. Many organizations offer scholarships to high school student athletes. These will often award outstanding students who perform well in both sports and in academics. Look at local and national sporting organizations, clubs, and other groups who may offer student-athlete awards.
Essay Scholarships
Essay scholarships are exactly what the name implies: Scholarships are awarded based on a strong essay. These can range from small awards in the range of $100 to large scholarships worth thousands of dollars. For students who are good writers, they can be a great way to get college funding.
The awards may select winners based on an essay alone while others will consider transcripts, test scores, and other academic information.
Depending on which organization is offering the competition, essay subjects may be very broad or narrowed to a specific subject. Writing quality is critical for these essays, so give yourself time to develop and work on it. Award guidelines often go out months ahead of the submission deadline. Students should carefully outline their essays, write, revise several times, and ask others to proof it. Guidance counselors, teachers, and friends can offer valuable feedback, from catching typos and irregularities to helping with the direction or organization of the essay.
To get started, think about what you are interested in or good at (and can write about with passion or authority) and seek out clubs, companies, even governmental agencies, within that field.
Scholarships by Field
If you know what you want to study, there are usually scholarships available in your field.
For example, nursing students have many opportunities for these types of scholarships. Because nursing is an underrepresented profession — especially in certain areas of the country — schools, governments, and other organizations offer scholarships to encourage students to enter the profession. For instance, the Nursing Scholarship Program offers students scholarships that fully cover tuition and related expenses plus a $1,200 monthly stipend. In exchange, students agree to work for at least two years at a high-need institution after graduating. A similar government program — Nursing Education Loan Repayment — will pay back 60% of a nurse's student loans if he or she works for two years in a critical-need facility. There are many more options offered by federal and state governments and by other organizations.
Future teachers have similar scholarship opportunities. The Teacher Education Assistance for College and Higher Education (TEACH) grant program administered by the federal government provides grants of up to $4,000 per year to students who are completing or plan to complete course work needed to begin a career in teaching. You pay the scholarship back through teaching for four years in a high-need field at a school serving low-income families. The Perkins Loan Teacher Cancellation program, also through the federal government, will cancel 100% of federal student loans for students who have worked full-time in schools that serve low-income students, who work as special education teachers, or who teach mathematics, science, foreign languages, or bilingual education, or in any field deemed by a state education agency to have a shortage of qualified teachers in that state.
As a final example, agricultural loan forgiveness programs exist for students who major in agriculture or veterinary medicine and then work on a family farm or in a veterinary practice that serves farm animals.
Industry organizations may also provide scholarships for students pursuing their profession. As one example, the American Institute of Certified Public Accountants offers scholarships to students who want to become CPAs.
In reality, the list of major-related scholarships is endless. Do your homework on the schools you are applying to and within the field you want to study. Some programs require students to apply when they are preparing to enter as freshmen. Others are plans that will pay off after graduation. Still others are available to transfer students or students new to a degree program, so if you plan on going to a two-year college first, these will be available to you.
Military Funding
A special case of receiving funding based on an intended career is that of the military. For students who want to be military officers after completing college, the Reserve Officer Training Corps (ROTC) will train students over the course of college to become officers in the military. Two-, three-, and four-year scholarships are available that fully cover tuition as well as living expenses and other fees. ROTC students take ROTC classes in addition to their typical course load. This serves in place of officer training school, which an enlisted service member would complete if he or she wanted to become an officer. ROTC students are then required to serve in the military, and the number of years varies based on the career field that a student selects.
Serving in the military before going to school is another option. The military offers generous education benefits for those who have honorably served. There are also many non-military funded scholarships available for veterans. Some of these require essays while others require simple applications that relay personal information and military service history. Each college and university has its own policy for offering veterans various discounts, such as application and fee waivers.
Scholarships for Special Groups
Many organizations offer grants to special groups. Women, minorities, students from specific ethnic backgrounds, students with disabilities, cancer survivors, single parents, and others may qualify for scholarships.
The United Negro College Fund is a well-known example of an organization that provides scholarships for African-American students. The American Indian College Fund is a similar organization that serves Native-American students.
Students with disabilities or who are survivors of specific illnesses or conditions will find many sources of support to allow them to pursue their education. As just one example, cancer survivors will find scholarships from organizations like Cancer for College, the Cancer Survivors' Fund, The National Collegiate Cancer Foundation, the Working Against Cancer's Survival Scholarship Program, the American Cancer Society, the Susan G. Komen for the Cure College Scholarship Award Program, The American Cancer Society Cancer Survivor College Scholarship Program, The Pink Ribbon Breast Cancer Fund Scholarship, Childhood Cancer Survivor Scholarships, Scholarships for Survivors, and many others.
Look for scholarships based on any special needs, traits, or talents you have. Shake your family tree for linkage to German-American, Italian-American, Mexican-American and other cultural heritage groups and scholarship programs. Community service, nonprofit, professional and special-interest organizations enjoy supporting upcoming students, the next leaders in their field.
Alternative Funding Sources
Working with service organizations can provide valuable experience that will help when competing for scholarships. For example, AmeriCorps is similar to the Peace Corps, but it's designed for students who have not completed college and have a desire to work in the United States. Students are assigned to work with high-need community service organizations around the country as they earn college funding. AmeriCorps offers three different programs.
Military Branches
Other Military Related
Browse Scholarships
Resources
More Educational Resources