Air Force Scholarships
Undergraduate, Graduate or Online Sources
The United States rewards military service with generous assistance to help Air Force personnel succeed in higher education. Programs like the stalwart G.I.Bill provide financial aid for soldiers, during and after active duty service. The Montgomery G. I. Bill is a valuable military benefit that underwites college funding for individuals who serve in the Air Force and other branches of the U.S. Armed Forces.
The college assistance is dispensed by two chapters: Mongomery G.I. Active Duty aid and Montgomery G.I. Selected Reserve assistance. Qualified members of the Reserves and Army National Guard are eligible for G.I. Selected Reserve Aid after they havee completed their active duty training periods, and start fulfilling six-year reserve commitments.
G.I.Bill grants can be applied to degree programs, as well as education that leads to certificates, apprenticeships and vocational credentials. Training, tuition and other higher education expenses are offset by Montgomery funding. Successful applicants have high school diplomas or equivalent credentials, like GEDs.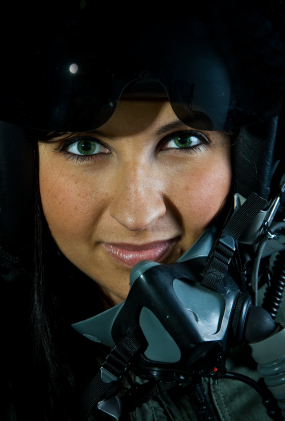 Montgomery Bill Active Duty (Chapter 30) aid guarantees up to 36 months of benefits for soldiers enrolled at accredited institutions of higher education. The largest share of assistance is garnered by Air Force personnel who make supplemental contributions to their Montgomery accounts. The $600 added contributions, combined with guaranteed money, lead to additional student aid totalling up to $5400 for each participant. Veterans are eligible for Montgomery G.I. assistance for ten years following service, and additional $25,000 add-ons may be earned by entering into Army Reserve stints.
Additional opportunities exist for service members and their immediate families. The following examples illustrate the types of assistance that are available for Air Force personnel and veterens entering, or continuing, higher education.
Scholarships for Family
The Airmen Memorial Foundation (AMF) and the Air Force Sergeants Association (AFSA) provide scholarships for single dependant children of enlisted or retired members of the Air Force, Air Force Reserve and Air National Guard. All majors are accepted. Scholarships are valued between $500 and $3,000 each, depending on availability of funds and the specific scholarship that is applied for.
Several different scholarships are available, but general eligibility criteria remain the same:
Applicants must be under age 23 on August 31 of the award year
Dependent applicants are reliant upon parents for over half of their support.
Applicants must have a minimum GPA of 3.5
Successfull candidates are enrolled as full-time undergraduate students
Qualified program participants attend accredited colleges and universities
Air Force Aid Society
General Henry H. Arnold Education Grant Program is a need-based scholarship/grant program specifically earmarked for spouses and dependent children of Air Force service members who are on active duty, retired or deceased. Successful applicants are enrolled as undergraduate students in approved programs, conducted at colleges, universities or trade and vocational schools. Each award is valued at $2,000.
Air Force Association Scholarships
Spouse Scholarships
Applicants for Air Force Association Spouse Scholarships are married to members of the Air Force, National Guard or Air Force Reserves. Each applicant must submit his or her most recent college/university transcript, which should support a 3.5 GPA. Applicant should submit proof of acceptance/enrollment at an accredited university/college. Qualified candidates must also submit 2 letters of recommendation and a 2 page double-spaced essay. Each award is valued at $1,000 and there are no restriction on eligible academic majors.
Undergraduate Scholarships
Pitsenbarger Awards are reserved for enlisted USAF personnel graduating from the Community College of the Air Force to pursue baccalaureate degrees. This award is not based on financial need, but rather: job performance, leadership skills, academic ability, and educational goals. Awards are worth $500 each to winning applicants. Applicants must submit proof of enrollment at a college/university which grants accredited degrees. A narrative statement is required from each applicant, outlining his or her career and educational goals, along with past accomplishments and community service success stories.
Graduate Scholarships
The Jody Callahan Memorial Graduate Scholarship benefits active duty Air National Guard or Air Reserve candidates who are pursuing Master's Degrees in non-technical fields. Each award is valued at $1,000, for qualified applicants with 3.0 GPA. Candidates are required to submit essays and letters of recommendation from supervisors or commanders. Qualified applicants are either enlisted members, or officers of the factions of the Air Force listed above.
Online Scholarships
Grantham University offers an annual full-ride, 4-year scholarship for active duty applicants, AFA members and dependants of AFA members. The scholarship/grant is applied to costs associated with earning an associate's, bachelor's or Master's degree online. Qualified applicants submit 2 letters of recommendation, required essays, and copies of most recent academic transcripts.
U.S. Air Force R.O.T.C. provides invaluable assistance for participants earning degrees.
Military Branches
Other Military Related
Browse Scholarships
Resources
More Educational Resources