Military Children Scholarships
College Funding Assistance Comes from State Programs
The men and women who serve in the United States Military make remarkable sacrifices for their country. But the sacrifices of their families, particularly their children, often get overlooked. Children with a parent in the military may spend much of their childhood with an absent mother or father. Even when the family is not separated, children may spend a large portion of their school years moving from military base to military base, changing schools with each new deployment.
While there is no way to truly repay the service given the country by military personnel and their families, at the very least it is possible to provide financial assistance to those military children who are struggling to meet the rising costs of college tuition. Providing scholarships for the children of military service-personnel is one small way in which the people of the United States say thank you to the dedicated members of the armed forces and their families.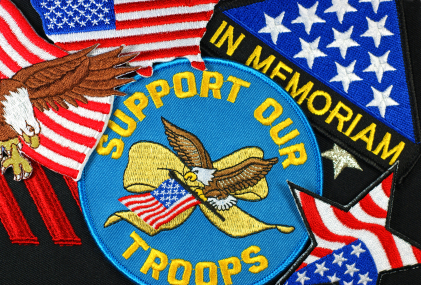 College Funding Assistance Comes from State Programs
Each state in the country has a department of higher education, and an office of veterans affairs. Most states offer some form of financial aid for the college aged children of military service-members. State sponsored scholarships are common for the children of active-duty, retired and deceased military personnel. Each state will offer its own programs, and each program will have its own distinctive set of requirements. Students are encouraged to contact their state's Department of Higher Education, or Office of Veteran's Affairs, to learn about scholarship programs for which they may be eligible.
The following selection of state supported scholarships for the children of military service-members will give students an idea of the types of programs that may be available in their state.
Scholarship Opportunities Direct from the Armed Forces
Each branch of the United States Military offers scholarship, grants and tuition assistance for their enlisted personnel. Much of this financial aid also extends to the dependent children of active-duty, retired, disabled and deceased service-members. The following examples highlight the variety of programs directly supported by the armed forces themselves.
The sacrifices made by military families can only really be understood by those who have experienced them. As outsiders we can sympathize, but never totally empathize, with the challenges they face on a regular basis. Scholarships, grants and tuition assistance programs are a small way of paying tribute to the dedication and selflessness of military servicemen and women, and their families.
The financial aid programs discussed here are only a sampling of the education benefits available to the dependent children of military personnel. Students can find more information through their college's office of financial aid, and through their state's Office of Veteran's Affairs.
Military Branches
Other Military Related
Browse Scholarships
Resources
More Educational Resources