College Funding in Kansas
Programs to Help You Pay for Your Education
Kansas continues its strong academic tradition at noted state schools like Bethel College, University of Kansas, Kansas State, Wichita State and others. The Kansas State university system is comprised of six state university campuses, one municipal university, 19 community colleges and nearly a dozen technical institutions. To support access to higher education among state residents, the Kansas Board Of Regents administers a formidable stable of state-funded scholarships and grants.
Kansas college students earn state-backed financial aid for all levels of study; rewarding them for outstanding academic performance and underwriting higher education expenses for financially challenged applicants. Degree candidates seeking student assistance to supplement federal aid packages are well served by the following Kansas resources.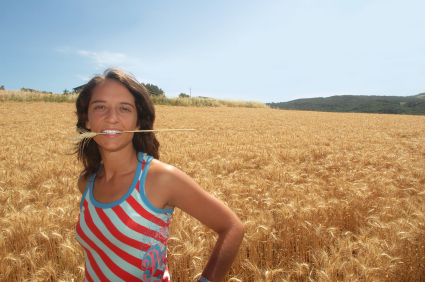 General Scholarships and Grants
Kansas Comprehensive Grants make college education affordable for financially disadvantaged students. Qualified students are enrolled at eighteen private colleges throughout the state, as well as those attending the six state universities. Legislative action determines funding for the program, which distributes awards ranging in value from $100 to $3000. As with other Board of Regents assistance, financial need is determined using FAFSA calculations, so the Free Application for Federal Student Aid is square-one for financially needy Kansas college students.
Priority FAFSA filing deadline for Kansas student assistance is April 1st.
Vocational students who are Kansas state residents qualify for unique financial assistance from the Vocational Educational Scholarship Program. Important Note: The program has been renamed the Career Technical Workforce Grant. Funding is provided for Kansas residents attending eligible institutions of higher education and enrolled in approved technical programs Grants are designed for schools that issue state-designated certificates and associate's degrees in high-need fields, and those fields that serve critical industries. For more information on how this scholarships is evolving, consult your high school guidance counselor, college financial aid office or visit: http://www.kansasregents.org/scholarships_and_grants
Priority application deadline for Workforce Grants falls on May 1st annually.
Academically talented students benefit from the Kansas Scholars Program. Outstanding students who have completed the "regents approved curriculum" and who are enrolled at state colleges or universities qualify to receive up to $1000 per academic year. Needy applicants from the top 20-40% of their high school classes are invited to apply. Superior ACT scores and above average GPA required, and qualified candidates must adhere strictly to the state scholars curriculum.
For the most academically talented high school graduates, the Robert C. Byrd Honors Scholarship awards educational funding for degree pursuits in any state. Though it is not a state-specific initiative, the program assists qualified Kansas students for up to four years – or the length of time it takes to complete the required undergraduate degree program. Eligible students are honors-level high school seniors who possess top ACT scores and reside at the tops of their classes. Participating students are nominated and chosen by school officials.
Graduate level scholars, who are past recipients of such respected scholarships as the Fulbright, Rhodes, Marshall, Madison, Truman and Mellon, may receive additional scholarships from the State of Kansas. The Distinguished Scholars Program is designed as an incentive to keep talented academic professionals working, studying and living in Kansas. Qualified applicants earn tuition reimbursement for in-state graduate studies.
The James B. Pearson Fellowship is made available for the purpose of educating students with a global perspective. The study-abroad incentive emphasizes graduate pursuits that include travel. Student residents of Kansas currently attending state colleges or universities qualify for as much as $2200 each.
Minority students – African American, Hispanic, Native Alaskan or Native American, and Asian – qualify for Kansas Ethnic Minority Scholarships. Academically motivated minority students compete for educational funding that is earned with high GPAs and ACT scores, as well as documented participation in a regents-approved "scholars curriculum." Full-time undergraduate students, with the above qualifications, who prove financial need qualify for up to $1800 each academic year. Additional minority scholarships opportunities originate from a variety of sources.
State-funded tuition waivers are available for students who have been in foster care and for dependents of public safety officers killed in the line of duty.
Specialized Studies Scholarships and Grants
Like many other states, Kansas is actively recruiting educators, nurses and other allied health professionals. Teachers and health care providers are in short supply overall, but some areas are critically under-served. Students willing to trade service agreements in high-need professions, enjoy college tuition abatement and forgiveness that can amount to free higher education.
Teaching students benefit from these scholarships and grants:
The Kansas Teacher Service Scholarship is designed as an incentive to lure academically talented students into teaching professions . The program awards students, undergraduate or graduate level, up to $5000 per academic year until certification is received. Adherence to the college preparatory program, as outline by the state Board of Regents, as well as superior GPA performance is required for participation. In exchange for scholarships, students must agree to teach in the state public school system following graduation. Service commitments are matched year-for-year with the period of time each student receives assistance.
Special Education teachers continue to be in short supply. Qualified students may be eligible for the Special Education Teachers Service Scholarship. This is a graduate level program that offers tuition incentives to working teachers who hold Bachelor's degrees, and are receiving specialized instruction related to special education. Recipients agree to work in the Kansas public school system as special education teachers. Additional education scholarships are listed here.
Students pursuing certification in health professions such as nursing, dentistry, osteopathic medicine and optometry may qualify for one of the following unique Kansas financial aid programs:
Nursing students benefit from Kansas' Nursing Scholarship Program, which offers funding to students pursuing registered nursing credentials and licensed practical nurse certification. Many of the scholarships are awarded to students willing to trade service commitments for tuition reimbursement. Rural facilities and medically under-served regions draw qualified personnel from Kansas recruitment programs supporting medical education. Additional nursing school resources provide funding from a range of sources.
The Dental Education Opportunities Program specifically levels assistance toward dental students enrolled at the University of Missouri – Kansas City. The initiative contributes to out-of-state tuition costs, by making up the difference between in-state and out-of-state rates.
The Kansas Optometry Service Scholarship and the Kansas Osteopathic Medical Service Scholarship address shortages of qualified, specialized medical professionals practicing in rural and under-served areas of Kansas. In exchange for college financial assistance, scholarship recipients agree to practice professionally within certain high-needs areas of the state. Additional health and medical career opportunities draw attention from a variety of scholarship sources.
For complete details about every scholarship listed, see this section of Kansas Board of Regents website.