College Aid from the State of Wyoming
General Scholarships and Grants
Students from Wyoming, like students from every other state, may need financial aid to attend college. The state of Wyoming has set up a few programs to help students pay for a higher education.
The Douvas Memorial Scholarship was set up in honor of Peter Douvas, who was an immigrant from Greece who settled in Wyoming. After he passed away, he left some of his money to the Wyoming Department of Education. With this fund they provide a $500 scholarship to first generation American youth who show financial need and are about to attend college. all that is required is that the student be a Wyoming resident.
Wyoming's Hathaway Scholarship Program was set up to allow students the opportunity to attend one of Wyoming's Community Colleges or the University of Wyoming. There are various forms of this award; some are need-based while others are merit-based. Scholarships based on merit usually run from $800 to $1,600. Need-based, on the other hand, far exceed these numbers to allow students the opportunity of a higher education.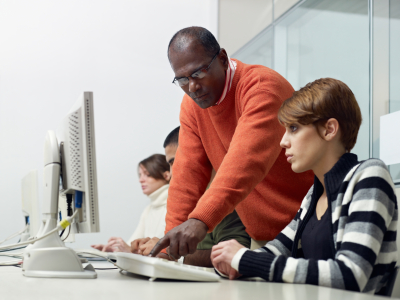 Another great scholarship opportunity is the County Commissioners' Scholarships. Students who plan to attend one of the seven Wyoming Community Colleges or the University of Wyoming are eligible. Also, graduating high school students aren't the only ones who can receive this award. Non-traditional students such as graduate students, professional program students, and independent students are capable of getting this award. Each county has three Commissioners' scholarships to give to students. These awards are for $1,000 each.
There are a few recognized Native American tribes in Wyoming. One of the biggest groups are the Arapahos. Wyoming offers a special scholarship to the members of this tribe. The Arapaho Ranch Trust Scholarship was designed to help Arapaho students to graduate from college. Upon graduation they are encouraged to use their knowledge and skills learned to help with the business of the Arapaho Ranch. Students must be admitted to a college or university and maintain a 2.0 GPA to be eligible. This scholarship provides $2,500 per academic year, and is renewable each year. For other Native American Scholarships, visit our site here.
Many Vietnam Veterans had forgone college education to enter the Vietnam War. Luckily, Wyoming offers the Vietnam Veteran Award. Any Veteran who was active in the military between August 5, 1964 and May 7, 1975 and received the Vietnam service medal is eligible. This award pays for 10 Semesters at any Wyoming community college or the University of Wyoming.
If you're interested in joining the National Guard and getting a college education, we have good news. You can do both! With the Tuition Assistance Program, the Wyoming Military Department will pay 100% of your college tuition. To repay, you must serve six years in either the Wyoming Army National Guard or the Wyoming Air National Guard. A few things are required of you if you enter into this contract:
You must maintain a "C" average.

Drill attendance is mandatory, and you must keep up with the Guard standards.
You must adhere to the Guard's fitness requirements.
Finally, you must serve in the National Guard for at least two years after you graduate or stop using the plan.
For more information on Scholarships for the Military, visit our page on military scholarships.
Specialized Scholarships and Grants
Even high school students have access to programs fully funded by the government. The Upward Bound/Math Science Program (UBMS) provided by the University of Wyoming is a college preparatory series where students can get excellent tutoring by highly trained professionals. The goal of UBMS is to create an environment that encourages students to achieve academic greatness by giving them the skills and motivation needed to succeed in college. this program is free to students who qualify. To be eligible, students must be in grades eight through eleven, neither of their parent has earned a four-year college degree, they must be a U.S. resident, and they should intend to attend a four-year college degree.
The Nursing Tuition Program benefits students going to school for nursing. for those that are accepted into the nursing program at the University of Wyoming or one of Wyoming's community colleges, this program helps cover the costs of educational education. to apply, simply fill out the Free Application for Federal Student Aid.
Wyoming has a shortage of teachers, so to attract the best and brightest students they offer the Teacher Shortage Loan Repayment Program (TSLRP). In order to gather more teachers in math, science special education, and foreign language, the TSLRP gives students a loan for school, and requires no cash payment in return. Instead, borrowers are required to teach in Wyoming for at least two years after graduation.
Another program for aspiring teachers is the Superior Student in Education Scholarship. The goal of this program is to encourage Wyoming residents with outstanding academic success to chase careers in teaching. In order to be eligible, the applicant must be a resident of Wyoming, have a high school GPA of 3.5 or greater, and have a composite score of at least 25 on the ACT. The superior student scholarship gives the participants $500 per semester and can be renewed for three years while the student is still in college.