Are You Looking for Financial Aid in West Virginia?
West Virginia Scholarship and Grant Programs
Students in West Virginia have exclusive access to scholarships and grants that are state-specific. Awards originate from diverse sources, including government agencies, private benefactors, and corporate-sector philanthropists committed to education.
Community-based foundations and other regional organizations administer scholarships and grants, as well as individual college financial aid offices. West Virginia aid-seekers use residency, combined with other personal characteristics, like race and gender, to qualify for diverse financial aid resources. Academics performance, and even stand-out athletic ability are qualifiers for some scholarships, so West Virginia college students have multiple ways to earn financial assistance.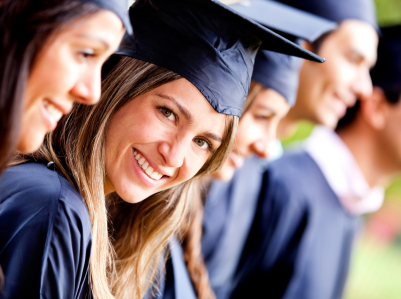 West Virginia Higher Education Grant
This is a need based grant for West Virginia undergraduate students, to help financially needy individuals attend approved public or private colleges and universities in West Virginia or Pennsylvania. The grants augment other financial aid awarded to individual students, lifting them into higher education roles that they otherwise couldn't afford. The following eligibility requirements apply to qualified applicants for West Virginia Higher Education Grants:
Resident of West Virginia for at least twelve consecutive months prior to application
United States citizen
High school graduate or GED holder
Demonstrated need paying for college
Academic potential
Full-time enrollment
Undergraduate academic status
No previously earned bachelor's degree
Applicants are required to complete the Common Application for State Level Financial Aid, as well as the FAFSA. The Free Application for Federal Student Aid captures data about your family, and makes determinations regarding your level of financial need for higher education. Income, assets, and the size of your family help administrators arrive at an Expected Family Contribution (EFC), which is then used by campus financial aid officials to assemble resources that help you pay for school.
The FAFSA can be filed anytime after the first day of the year in which you require aid, so priority consideration suggests that it be filed as soon after January 1st as possible.
Contact information for the West Virginia program:
Daniel Crocket West Virginia Higher Education Grant Program, West Virginia Higher Education Policy Commission 1018 Kanawha Blvd. East, Suite 700, Charleston, WV 25301. (304) 558-4614 or 1-888-825-5707.
The Greater Kanawha Valley Foundation
The Foundation sponsors dozens of annual scholarships benefiting West Virginia college students, including these recent offerings:
W. P. Black Scholarship Fund
This scholarship is available for resident high school seniors who are also US citizens. Applicants must demonstrate financial need and academic excellence. The Scholarship may be applied toward tuition and other associated costs of attending a two or four year accredited college or university.
Qualified applicants submit high school transcripts and test scores, along with completed applications, financial need analysis, references and required essays. Students may apply for 2 foundation awards, but are only eligible to receive one award per scholastic period. Amounts vary based on funding, but minimum W P Black Scholarship amounts are $1,000 each.
To apply for this scholarship or other Greater Kanawha Valley Foundation Scholarships, contact Susan Hoover, Scholarship Coordinator at (304) 346-3620.
Bernice Pickens Parsons Fund
This is a renewable award set aside for high school seniors who are pursuing education or training in library science, nursing or in the legal field. The grant is for residents of West Virginia who are US citizens and can demonstrate financial need. The minimum grant awarded is worth at least $1,000.
Successful applicants submit high school transcripts, test scores, a financial need analysis, and essays on assigned topics. References may also be submitted, alongside completed applications.
Parkersburg Area Community Foundation – Jennifer D. Coulter Memorial Scholarship Fund
This scholarship is set aside for students graduating from Parkersburg High School, in Parkersburg, West Virginia and Webster County High School in Upper Glade. To qualify, Parkersburg students are required to enroll in academic programs leading to employment as professional educators, while Webster County students are free of restrictions on course of study and vocation.
This scholarship is need based, however, applicants must also demonstrate academic achievement – maintaining grade point standards of at least 2.5. Students interested in landing this scholarship should be active in extracurricular activities, and engaged within their communities. In addition, preference is given to those applicants who have studied foreign languages during high school.
To apply for this scholarship, complete the general scholarship form required by the Parkersburg Area Community Foundation.