Academic Funding from the State of South Carolina
Do You Have Enough Money to Earn a Degree?
With more than sixty colleges and universities positioned within the state, South Carolina is a prominent resource for students of higher education. Clemson, University of South Carolina, College of Charleston, The Citadel and other notable state schools educate tens of thousands of students annually. Within the state, private benefactors and public agencies work to provide needed financial aid for university and community college students.
For individuals studying in South Carolina, the best approach to college funding is to utilize all available financial aid resources including government-sponsored college assistance, campus-specific scholarships and educational funding that originates from the private sector. The South Carolina Department of Education administers scholarships and grants for students who prove financial need and/or academic merit. The South Carolina Commission on Higher Education oversees state colleges and universities, and often partners with the South Carolina Higher Education Foundation to promote education within the state, and to develop effective programs for South Carolina institutions of higher education.
Merit-based scholarships and need-based grants provide gift-aid that does not require repayment, and South Carolina resources also include low interest student loan opportunities.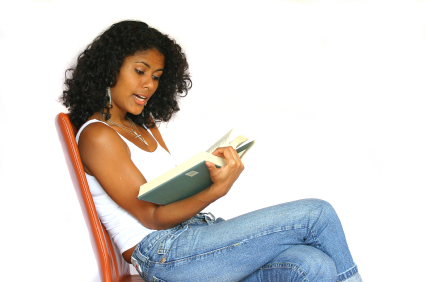 General Scholarships and Grants
The South Carolina HOPE Scholarship is a merit-based program that provides tuition awards to academically talented students who are not receiving other state-sponsored merit scholarships. A summary of the program recognizes the role it plays in South Carolina education. HOPE awards are:
Earmarked for freshman students
Merit-based
For students at four-year universities
Not for students that qualify for other programs like LIFE and Palmetto Fellows Scholarships.
For in-state attendance
Funded by the South Carolina Education Lottery
The Legislative Incentive for Future Excellence (LIFE) Scholarship provides tuition awards to academically motivated students. The program was established to assist high achievers, and to induce them to pursue higher education within the state. Talented students stay home for college when government incentives support in-state education. LIFE Awards carry these conditions:
Merit-based
Administered by individual campus financial aid offices
Are applied to tuition at public or independent institutions of higher education
Apply to in-state education
Are renewable for up to eight academic semesters; provided eligibility requirements are maintained
Partially funded by the state lottery.
The South Carolina Education Lottery provides funding for the SC Lottery Tuition Assistance Program. The initiative specifically serves as a supplemental resource for qualified applicants attending two-year institutions within the state. The program was established in 2001, and current full-time participants are eligible for awards of $936 for each academic term. Awards are subject to change, based on lottery proceeds.
The Palmetto Fellows Scholarship was established to encouraging academically talented students to study at colleges and universities within South Carolina. The merit-based scholarships are highly competitive, and serve the cream of the academic crop. Freshmen are eligible for up to $6700 annually, which is disbursed in two installments – one each semester. Sophomores, juniors and seniors qualify for $7500 each year. In 2007, the program was enhanced to expand benefits for certain student groups.
The federally funded Robert C. Byrd Honors Scholarship Program recognizes the efforts of academically talented high school seniors. This merit-based program provides dozens of annual scholarships to students from South Carolina. Participants are eligible to renew for up to 3 years of subsequent undergraduate study. Eligible participants hold GPAs above 3.5, and score highly on ACT/SAT entrance exams. Leadership qualities are considered as part of the evaluation process for these scholarships. School officials typically nominate Byrd Scholars, and only those students who are already accepted into full-time four-year college and university programs are considered.
The South Carolina Tuition Grants Program is a need-based fund that underwrites higher education for the state's neediest college applicants. Participating public and private colleges administer gift-aid that does not require repayment. Increasing access for disadvantaged students, and promoting diversity within the student body are the fund's primary objectives. Application starts with a timely-filed FAFSA that allows campus financial aid administrators to assess each applicant's need for these grants from the State Higher Education Commission.
Specialized Studies Programs
Like other areas of the country, South Carolina needs more qualified educators to meet growing demands. Pursuing a teaching degree in South Carolina opens doors to state aid programs intended to encourage student teachers. The South Carolina Teacher Loan Program provides low-interest loans to South Carolina students pursuing teacher certification. In exchange, students who agree to work in high-need schools qualify for loan forgiveness. The program mirrors federal efforts to stimulate greater enrollment in teacher education programs. Additional financial aid resources for teachers provide supplemental assistance for students who need it.
Unique to South Carolina is the Archibald Rutledge Scholarship, which provides merit-based funding for artistic high school seniors within the state. Applicants compete in areas like visual arts, music, writing and other creative forms of expression. $5000 scholarships help winners fund advanced educational pursuits in the arts.
More than 200 high school students with teaching aptitude qualify for the South Carolina Teaching Fellows Program each year. Candidates attend state colleges and universities with teacher education programs, and agree to work as teachers in under-served South Carolina schools following graduation.
Campus Aid From South Carolina Colleges and Universities
Clemson University supports financial assistance programs for approximately 87% of the students attending the school. Aid packages blend state, federal and university resources to meet funding needs for qualified Clemson students. Tuition assistance is disbursed in various forms, including:
Merit Scholarships
Need-based Grants
Student Loans
Work Study
One unique Clemson initiative recruits incoming freshman to receive financial assistance from campus-based aid programs like Trustees Scholarships, Clemson Scholars awards and Palmetto Pact Scholarships. High achievers and needy enrollees receive awards valued from one to three thousand dollars each.
Military-minded degree candidates enjoy access to scholarships at The Citadel. Competition for financial aid at The Citadel is highly competitive, but like other schools, the university uses FAFSA results to determine eligibility for campus-specific financial aid. Wherever you apply, it is imperative that you file a Free Application for Federal Student Aid (FAFSA) on-time. Not only does the federal application open doo0rs to mainstream government-sponsored assistance like Pell Grants and Federal Direct Loans, but it also provides a reference for campus financial aid offices that administer university programs.
Columbia University financial aid includes scholarships and grant programs benefiting 85% of students attending the school. Financial aid initiatives for women at the college meet funding needs flexibly, by offering these options:
First-Year Scholarships
Transfer Scholarships
Transfer Grants
Loans
Grants
Student Employment
Flexible Tuition Payment Plans
McNair, Founders, Presidential and Trustee scholarships each recognize outstanding academic achievement and high college entrance exam scores. Other program-specific Columbia Scholarships are issued to individual students for exceptional performance in curricular areas like art, music and athletics.