Scholarship and Grant Programs in Kentucky
Feeling a Little Broke Before Class?
The state of Kentucky has established an agency called the Kentucky Higher Education Assistance Authority (KHEAA) to administer the state's financial aid programs and provide helpful advice to Kentucky college students about planning and managing their college careers. KHEAA has improved its website design recently to make it even easier to find the information you need about available grants and scholarships.
Kentucky, through KHEAA, currently offers three grants and seven scholarships, all of which are discussed below.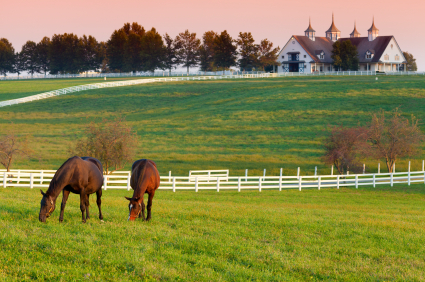 Gift Scholarships
Kentucky Educational Excellence Scholarship
The Kentucky Educational Excellence Scholarship (KEES) offers four different monetary awards scaled to your high school GPA or your test scores. Here are the ranges for those four types of award, as of 2012:
The high school GPA award, $125 for a 2.5 to $500 for a 4.0.
Awards for the ACT or an equivalent score on the SAT, between $36 for a score of 15 and $500 for a 28 or above.
The Advanced Placement exam, which brings $200 for a 3, $250 for a 4, and $300 for a 5. This award goes only to students who were eligible for a discount on lunch at any time during high school.
The International Baccalaureate exam, also for discounted-lunch students, starts at $200 for a 5 and goes up to $300 for a 7.
You do not need to apply for KEES. Your high school forwards your grades and scores, and KHEAA pays your college directly.
Mary Jo Young Scholarship
The Mary Jo Young Scholarship goes to Kentucky residents who take dual credit courses at Kentucky schools. The most given for tuition is $810 for two courses, and for textbooks used in those two courses, you will receive $250.
Scholarships For Service
For Teachers
Kentucky has three such scholarships available. The Teacher Scholarship Program and the Minority Educator Recruitment and Retention Scholarship give a maximum of $5,000 each year to students seeking a first certification as a teacher. For the Minority award, students must belong to an ethnic minority and have a 2.75 GPA, and the Teacher award requires financial need.
You must be a U. S. citizen living in Kentucky, and maintain satisfactory progress while enrolled full-time in a teacher education program. Your service requirement entails teaching for one semester in Kentucky in exchange for each semester of aid. If you cannot finish your degree program and service obligation, you will need to repay the award.
The Early Childhood Development Scholarship is for students pursuing any of several degrees:
The Child Development Associate Credential, which is standard for teachers in early childhood education (ECE).
An ECE associate degree.
A bachelors degree in an ECE specialization approved by the Early Childhood Development Authority.
An Early Childhood Development Director's Certificate from the state of Kentucky.
This scholarship is also given in return for service, and it is worth as much as $1,800 a year. To qualify, you must be enrolled part-time, meaning no more than 9 hours, in your degree program, and work at least 20 hours each week at a type of employment approved by the state (for instance, working as a preschool associate teacher in a state-funded preschool is acceptable).
For Doctors
The Osteopathic Medicine Scholarship Program helps students enrolled in the University of Pikeville's Kentucky College of Osteopathic Medicine (KCOM). You must be both a U. S. citizen and a resident of Kentucky, and the amount of the award is calculated by subtracting average in-state tuition at a Kentucky medical school from tuition at KCOM.
The service requirement consists of working in Kentucky for a year in a qualifying field for each year of financial aid, and if you fail to do that, your scholarship money must be repaid.
Grants
The state of Kentucky offers three grants, all reserved for Kentucky residents who can demonstrate financial need on the Free Application for Federal Student Aid. Applicants for all three grants must be in good standing in terms of any money owed KHEAA or a federal Title IV student aid program, and no overdue debt is acceptable.
Here are details on the three grant programs:
The College Access Program Grant (CAP Grant) is for students enrolled in educational programs that last at least two years who attend school half-time at minimum, and awards are for as much as $1,900.CAP Grants are not prioritized but handed out as recipients qualify, so make sure you apply to the program as soon as possible every year.
The Kentucky Tuition Grant is awarded to full-time students at participating Kentucky private colleges. You must enroll in an associate or bachelors degree program and attend school full-time. The maximum Kentucky Tuition Grant is $3,000.
The Go Higher Grants support students who are at least 24 years old and enrolled half-time. You must be a U. S. citizen, national, or permanent resident pursuing a first undergraduate degree.
Other Scholarships And Grants For Kentucky Students
The two other sets of resources are federal financial aid and assistance offered by individual Kentucky schools. The U. S. Department of Education has a gateway page where you can start your federal search, and individual federal agencies like the National Institutes of Health and the National Oceanic and Atmospheric Administration offer their own scholarships and grants.
There is more information about federal grants on this page.
The financial aid office at your college or university will post a page of financial resources available for students, and you can also consult your own contacts in your particular academic department. The University of Kentucky's scholarship page is a good example of what you will find on a school's website.