Scholarships for Marines
The Few, the Proud and the College Educated
Marines and other members of the armed services are rewarded with special college financial aid incentives that are designed for military families. The Federal Government, as well as military minded initiatives like the Marine Corps Scholarship Foundation, provide valuable resources for service members, their spouses and dependants.
United States Department of Veterans Affairs G.I. Bill is a long standing college benefit for military servicemen and women. The most recent incarnation of the program; established following the events of September 11, 2001, allows students to use G.I. Bill resources for apprenticeships, on-the-job training and non-degree educational programs.
G.I. Bill participants are eligible to receive full-ride scholarships that pay higher education expenses, including in-state tuition and housing at public institutions. Under the program, veterans who attend private schools are eligible for maximum awards totalling around $18,000 annually.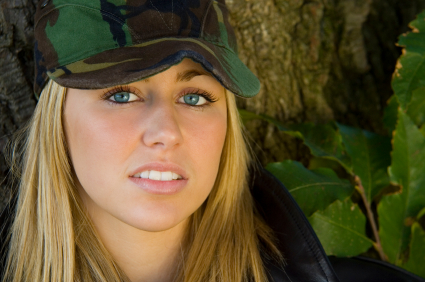 Additional Federal Assistance for Marines
ROTC Scholarships serve military officer candidates by providing tuition assistance for college. Specifically, the Marine Officer NROTC Program benefits those selected as Marine-Option Midshipmen. To qualify, applicants must:
Be 17-23 years of age
Have U.S. Citizenship
Meet Marine Corps physical standards
Score at least 1000 on SAT
Attend participating colleges
Frederick Branch ROTC Scholarships specifically recognize students attending Historically Black Colleges and Universities (HBCU). Participating HBCUs distribute 2-year, 3-year and four-year Branch scholarships.
Department of Veterans Affairs (VA) Scholarships are designed to help veterans and their families. The VA catalog of aid includes Survivors and Dependant Assistance (DEA) for children and spouses of fallen heroes.
Iraq and Afghanistan Service Grants are made available for students who qualify for Pell Grants, but exceed income requirements for the benefit. The program specifically addresses college tuition costs for students who lost a parent in the war on terror.
Scholarships for Families
The Pat Tillman Scholarship Foundation recognizes the ultimate sacrifice made by Mr. Tillman, who left a lucrative football career to serve his country in combat. Pat Tillman was killed in action, purportedly by friendly fire, during a chaotic exchange with the enemy. Scholarship winners receive money for college, but they also gain access to other benefits put forth by the Foundation. Participants enjoy these additional benefits:
Tillman Community Access
Pat Tillman Leadership Summit
Free Admission to Pat's Run
Access to partner events
Internships with corporate partners
Opportunity to represent the Foundation
Qualified applicants are full-time students, with grade pouint averages of at least 3.0. Participation in the Pat Tillman Online Community is a prerequisite for earning Tillman awards. Recipients are also required to report to the Foundation as requested, by filling out surveys from the organization.
VA Mortgage Center offers five bi-annual scholarships that are sponsored by the Veterans United Foundation Scholarship fund. Awards are reserved for:
Active duty personnel
Veterans
Spouses of service members and veterans
Children of service members
Surviving spouses of soldiers killed in action
Qualified applicants have financial need and cumulative GPA of at least 2.5. In addition to application materials, candidates are required to submit 750 word essays on topics provided by the funding organization.
Marine Corps Scholarship Foundation (MCSF) provides scholarships to children, and in certain situations grandchildren, of Marines who are on active duty, honorably discharged, or deceased. Children of Navy Corpsmen serving with the Marines may also qualify for undergraduate tuition funding at accredited colleges, universities and technical schools.
Special consideration is given to those children whose parent has been killed or wounded in the line of duty; particularly in Iraq or Afghanistan. Surviving children receive up to $20,000 each toward school. Children of living service members are eligible to receive $1,500 to $10,000 per year; renewable for up to four years.
MCSF scholarships each have unique qualification requirements, but the MCSF administers these scholarships under a single, standard application. The Foundation scholarship application must be completed every year, and although scholarships come in various amounts, their values typically fall between $1,500 and $10,000. Scholarships are for undergraduate study only, and must be applied in pursuit of each participant's first undergraduate degree or certificate. To remain eligible, students are required to maintain a GPA of 2.0.
1st Marine Division Association Scholarships provide dependents of deceased and disabled veterans of the 1st Marine Division, with scholarships for pursuing bachelor's degrees at accredited four year colleges and universities. Annual awards are worth $1750 each, and also apply to children of active members of the Association.
4th Marine Division Association Scholarships provide college funding for children of active duty and former Navy Corpsmen who received honorable discharge, medical discharge or were killed while serving with the Marine Corps. Grandchildren of 4th Marine Division or 6th Marine Division members who served in WWII and held membership in the association are also eligible. Family income exceeding $54,000, per year, excludes participation. Qualified applicants are high school graduates or undergraduate students at accredited universities and vocational schools. Graduate students are not eligible for this award.
Travers Loan Program provides loans for full-time undergraduate study. Children of active duty or retired Marines and spouses of active duty Marines qualify for student loans made under the Vice Admiral E.P. Travers Loan Program. The initiative is administered by the Navy Marine Corps Relief Society and applicants are evaluated solely on financial need.
Additional financial aid resources for Marines and dependants are tracked here.
Marine Corps League National Scholarships
Marine Corps League National Scholarships benefit Marines and their relatives who are pursuing college degrees or technical school credentials on a full-time basis. Scholarship awards are reserved for children, grandchildren, great grandchildren and step children of Marine Corps League or Auxiliary members in good standing. Also eligible are children of Marines killed in the line of duty, and Marines who are honorably discharged and need rehabilitation training that cannot be provided by the government.
Military Branches
Other Military Related
Browse Scholarships
Resources
More Educational Resources