Get Paid to Study Law
Grants for Law Students
Undergraduate degrees stretch college budgets thin, but the cost of continuing-on to law school places an even greater strain on student finances. At Marquette University Law School, which stands as a a single example that is comparable to other law campuses, first year law students taking full schedules of 12-18 credits each semester can expect these expenses:
Tuition – $38,690
Books – $1200
Housing and Food – $12,950
Personal Expenses – $2500
Transportation – $2840
All told, annual tuition and expenses for a first year law student exceed $58,000. Actual costs vary for each individual student, but the tally points up the extraordinary financial commitment required to complete law school.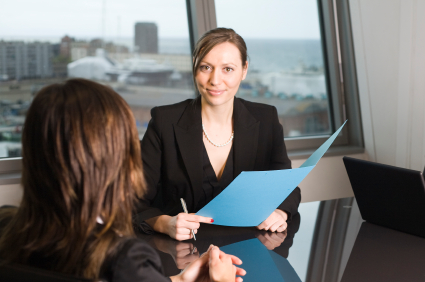 Graduate school grants, scholarships and loans provide go-to financial aid resources for students moving into post-baccalaureate programs. General financial aid funds help students pay for advanced degrees, and specific funding is also available for law school candidates. Minorities and women enjoy access to targeted law school assistance that lifts under-represented groups into the law profession; and diversity initiatives create opportunities for non-traditional students. The lesson for aid-seekers: Academic performance, race, financial need, location and a host of other personal attributes open doors to law school grants and scholarships.
Grants and other financial assistance for law students originates from a wide cross-section of public and private entities. Law students seeking grants and scholarships should tune-in to these frequencies:
Institutions of Higher Learning – Before sticker-shock turns you away from your law school dream, consult with your campus financial aid department to determine which discounts and aid resources are going to bring the real cost of law school into focus.
Professional Law Associations and Legal Organizations – Memberships in industry groups open doors to educational resources.
Corporations and other Private Sources – Training the next generation of legal professionals is in the best interests of business and industry. Generous law school benefactors emerge from the corporate sector and from individual endowments.
Applying for Law School Financial Aid
Federal student aid programs are indispensable undergraduate resources, but they also provide help for advanced degree-seekers. Your first step toward graduate school, including law school, is to apply for federal educational assistance. The standardized aid request form called the Free Application for Federal Student Assistance (FAFSA) is the only way get the ball rolling on federally financed law school student aid.
Your FAFSA provides a financial snapshot of your ability to pay for law school. Using the amount of money you are expected you to contribute on your own, potential law schools are able to determine your level of need beyond what you can afford. Tapping whatever financial aid resources apply to your particular pursuits, your college then crafts a package of assistance to help you pay for school.
Campus-Specific Law School Grants
Each law school campus uses unique financial aid programs to help students meet expenses. Your school may require additional application materials beyond the FAFSA, so consult your financial aid advisers for proper protocol and up to date information about available aid. These high-profile examples offer glimpses into how some law programs handle student assistance.
Washington College of Law puts forth financial aid assistance for students who are pursuing JD, or Doctor of Law degrees. U.S. citizens and eligible non-citizens are eligible to apply for WCL law school grants. The first step for consideration is to complete a financial need assessment application called the Need Access Application. Parental information is always requested at WCL, regardless of the age or standing of the applicant. Additional assistance and financial resources are factored in, and a grant is issued when a shortfall remains. Recipients must reapply every year, for a maximum of three years – and full-time enrollment is required to retain eligibility for the grants.
Marquette Law School embraces high-achieving applicants to help solve affordability issues. While most Marquette Law Students do not receive need-based grants, about 1/3 of incoming students do get merit-based aid worth $2000-up to the full cost of tuition. Need-based aid is provided in the form of student loans for law school. The school also administers a law school Loan Repayment Assistance Program (LRAP) for graduates who choose careers in the public sector, where salaries are lower.
Columbia School of Law supports law students with campus-specific grants that are distributed based on financial need. Additional law school fellowships are also awarded based on criteria other than need. Accepted applicants to the law school are considered for financial aid automatically, provided a FAFSA has been filed, and other campus eligibility standards have been met. While most incoming students do receive grants at Columbia, law students often end up using loans to cover a majority of their expenses.
Private Sector Resources of Law Students and Minorities
The most recognizable law advocacy group in the U.S. is the American Bar Association. The mission of the ABA is to support and advance the legal profession; including educating the next generation of legal professionals. The ABA continues to support law students who present with financial need - particularly minorities.
The ABA Legal Opportunity Scholarship Fund promotes racial and ethnic diversity within the legal profession, by dispensing law school tuition assistance to deserving minority applicants. The fund awards $5000 to each of 20 incoming students every year. Qualified applicants attend ABA-accredited schools, and can reapply throughout their college years, for a total benefit of up to $15,000. African American, Asian, Hispanic and Native American law school candidates are encouraged to apply.
The Puerto Rican Legal Defense and Education Fund supports Latino law students who are enrolled in JD programs at ABA affiliated law schools. The organization specializes in preparation support for students tackling the LSAT and also provides financial aid seminars for students seeking law school assistance.
The Law School Admissions Council (LSAC) stands as a valuable resources for law school candidates; especially those in need of a financial helping hand. The group helps match students with the educational programs and aid resources that best facilitate reaching individual legal career goals.
Grants at Risk
A recent New York Times article explored an interesting law school grant/scholarship trend that plagues cash-strapped students. According to the piece, a large portion of first-year grant winners are set up to fail, in terms of staying eligible for the funds. Students interviewed pointed to a bait and switch practice that disburses grant money to first year students, only to have them drop from eligibility for the promised assistance.
The problem for merit based award winners is that law school grades are weighted on a curve. That means only a certain number of A's and B's are earned each semester. Students receiving aid that requires a 3.0 GPA, for instance, are all competing for a limited number of grades that meet the criteria. The nature of the curve ensures that some of them are going to lose out.
Detractors say it is just a way for law schools to build their reputations and rankings by luring high-achievers to their schools, only to yank the financial aid from beneath them once they are there. Recent figures from the American Bar Association indicate that as many as one-third of students enrolled in law school utilize scholarships that could be in jeopardy.
Subjects
Browse Grants
Academic
Government
More Educational Resources