101 College Grants You've Never Heard of:
You May Be Leaving Thousands On the Table
Most college-bound students are looking for ways to supplement their education fund. It's nearly impossible to pay for a college education without some form of financial aid. Loans, both federal and private, help thousands of students every year finance their education, but that money needs to be repaid – and with interest.
Before considering any form of education loan, students need to investigate possible grants for which they may be qualified. Grant money for college never has to be repaid, and there are a wide array of grant programs designed to benefit every kind of student, and every course of study. Thousands of organizations, both public and private, have grant money to award to students who are struggling to cover the costs of their college tuition.
Proper Research Will Lead You to the Grants You Need
Finding the right grant programs to help pay for college takes time, research and diligence. You can begin by talking to your high school advisers and teachers, and then continue your investigations on your own. At this point the internet will be a primary tool in your search for education grants, as will your local libraries.
Any successful grant search begins with knowing yourself, your status as a student and your academic interests. This will help you narrow your focus, and will allow you to eliminate those grant programs for which you are not eligible. Remember, there are need-based grants, merit-based grants and career specific grants, and the first step is understanding the type of program you're looking for. For example, if you are an Hispanic woman going to college to become an accountant, you will want to search for grant programs that are dedicated to Latin-American female students enrolled in business and accounting studies.
Begin your grant search early, to allow yourself plenty of time to find, and apply to, the various grant programs for which you may be eligible. As you begin to search for possible education grants, you will find that they come in all shapes and sizes. You will also find that many grant programs may be found in the most unlikely of places. Look deeply, leave no stone unturned, and you may find the necessary education grants that will help meet your college costs.
Where To Start
The following list of education grants is expansive in the scope of the programs it covers, but it is by no means exhaustive. Some of the 101 listings are for single grant programs, while others are a gateway to a list of further financial aid programs. At the very least, these 101 Grants Opportunities will give you an idea of the vast array of programs that exist to help deserving students find the money they need for college. It should also, hopefully, give you the confidence to keep searching until you find the grant program that will benefit you.
Federal Grants
The U.S Department of Education's Federal grant programs undoubtedly have the highest profile of any of the grants on this list. These grants are the starting point for and college-bound students looking to find financial aid for their post-secondary education.
Need-Based
The Federal Pell Grant is available to students who demonstrate the requisite amount of financial need. It is open to all college-bound students, and application is made by filling out and submitting the Free Application for Federal Student Aid, or FAFSA.
Merit-Based and Need
The Academic Competitiveness Grant is available to students who have already qualified for the Pell grant. A grant award of $750 is available to freshman students, and a further award of up to $1300 is available to qualifying sophomores. The ACG is open to students majoring in a critical need area, such as math, science, technology, engineering and foreign languages.
The National SMART Grant is a continuation of the AC Grant, and is open to undergraduates in their third and fourth year of study. An annual grant award of $4000 is available juniors and seniors continuing their studies in science, mathematics, engineering and technology.
Federal Study Abroad Grants
The Boren Awards for International Study offers assistance to undergraduates traveling to study language and culture. Emphasis is placed on those regions where knowledge of the local language and culture would benefit U.S. national security. The grant is part of the National Security Education Program.
The Benjamin A Gilman Award is open to undergraduate students for study abroad. The program is open to students who have already qualified for the Federal Pell Grant. The Gilman Award is a continuing program of the U.S. Department of State Bureau of Educational and Cultural Affairs.
State Sponsored Grants
Every state maintains its own college grant programs, and they are typically only available to student residents. While it would be impossible to list every education grant from each state in the union in the space available here, the following examples will give students an idea of the types of programs that may be available through their own state governments. College-bound students are encouraged to visit their state's higher education website for detailed information on any and all merit-based and need-based grant programs which may be available.
College/University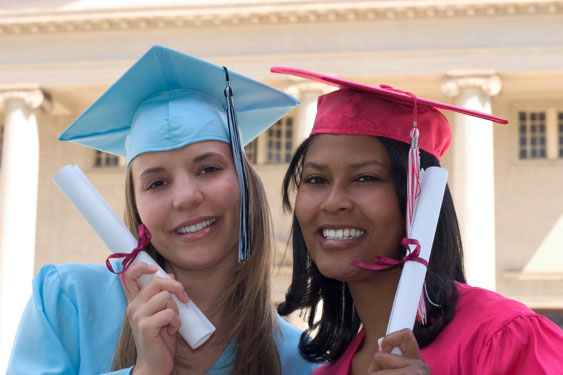 Most colleges and universities offer a variety of grants as a way to attract a diverse student body to their campuses. Grants may be need-based or merit-based, and often they will be dedicated to a specific course of study or career goal.
Course and Career Specific Grants
The following entries in our list of 101 education grants are dedicated to specific course studies, or particular career paths. They may be sponsored by universities, private and public endowments or professional associations.
African Studies
The TIAA-CREF Ruth Simms Hamilton Research Fellowship supports students engaged in advanced research in African-American Studies. The fellowship grant is available at a number of universities and colleges, including UCLA, Drexel University and the University of Iowa.
Agriculture
Anthropology
The American Anthropological Association sponsors a wide range of education grants and fellowships for students majoring in Anthropology, including the AAA Minority Dissertation Fellowship Program. The grant is open to minority student applicants from ethnic groups that have been historically underrepresented in the fields of science and research.
Archaeology
The Archaeological Institute of America offers six annual fellowships to graduate students for the purpose of travel and study in the preparation of their dissertations. Fellowships are open to student members of the AIA only.
Arts
Athletics and Recreation
The National Strength and Conditioning Associations sponsors a variety of grants and scholarships. Programs are open to graduate students engaged in research into nutrition, exercise and body maintenance. Award amounts range from $5000 for Master's students to $10,000 for Doctoral students.
USTA Serves, the National Charitable Foundation of the United States Tennis Association, provides both scholarship and grant opportunities for tennis playing students from at risk backgrounds. Programs include the annual Okechi Womeodu Scholar Athlete Grant.
Business
The American Institute of Certified Public Accountants sponsors a wide variety of grants, scholarships and fellowships for student members. Awards range from $2500 to $5000.
The Military Order of the Purple Heart Service Foundation offers scholarships and grants to dependent students of military veterans who have been awarded the Purple Heart. Award amounts vary, and applicants must be enrolled in business studies at an accredited university or college.
State Farm Insurance supports a number of grant and scholarship programs for the college-bound dependents of active and retired employees. Applicants must be attending an accredited university or college, and be enrolled in business studies. Award amounts range from $2500 to $8000.
Computers/Technology
The National Science Foundation supports the Computing Education for the 21st Century Grant. The annual award targets undergraduate and graduate students who are pursuing a career in computer technology. 30 grants are awarded annually.
The Institute of Electrical and Electronics Engineers offers a number of grant and scholarship programs, including the IEEE Computational Society Summer Research Grant for graduate students. This grant funds the research of deserving student scholars into the areas of neural networking and evolutionary computation. Award amounts range from $1000 to $4000.
Hospitality
The American Hotel and Lodging Educational Foundation sponsors a number of grant and scholarship programs for students enrolled in a hospitality management program at a partnering college, university or technical school. The AH & LEF awards as much as $390,000 in grants and scholarships annually.
Journalism/Communications
Math
Media/Advertising/Communications
The Broadcast Education Association provides an annual full term grant for students enrolled in broadcast media studies at a partnering college or university. The award is available to undergraduate and graduate students with an impressive academic record, and a history of community leadership.
Pomona College administers the Stonehill Media Studies Research Grant. This grant is open to undergraduate students of Pomona College who are engaged in a media related research projects. Award amounts range from $500 to $3500.
The American Advertising Federation of Cleveland sponsors annual grants and scholarships through their dedicated Education Foundation . Awards are open to all eligible Ohio college students pursuing a degree in advertising, marketing and communications. Awards are decided on the basis of merit, as well as financial need.
Music
Photography
The W. Eugene Smith Memorial Fund awards annual grants to undergraduate and graduate students studying photography at an accredited college or art institute. The emphasis is on humanistic photography, and awards are decided by portfolio submission. Award amounts range from $5000 to $30,000.
The North American Nature Photography Association administers the The Janie Moore Green Grant. The $1000 grant is open to eligible students enrolled in an accredited art school or college. Awards are decided according to academic merit. Applicant are required to submit a portfolio of their work.
The International Center Of Photography offers a number of fellowships grants for students pursuing a career as a photographer. The emphasis is on students pursuing the study of photojournalism.
Religion
The American Baptist Home Mission Societies offers grants and scholarships for both undergraduate and graduate students. Applicants must be an active member of an American Baptist church, and be enrolled at an affiliated Baptist Seminary. Grant awards range from $500 to $3000.
Sciences
Student Types
Minorities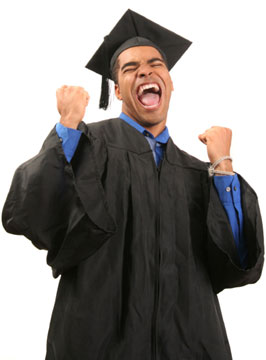 Historically underrepresented groups, such as African-Americans, Native-Americans, Asian-Americans and Hispanics, are often eligible for higher education grants. Funding for these grant programs comes from a variety of sources, both public and private. Many grant programs are dedicated to increasing diversity in the traditionally white male dominated fields of science and business.
Women
Women still face many challenges when entering the professional workforce. While progress continues to be made, women remain underrepresented in a number of critical fields including science, medicine and business. In an effort to redress this imbalance, many lucrative grant opportunities are made available for female college students.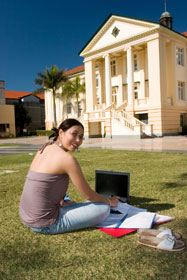 Disabled
Grants for students with disabilities come from a variety of sources, and address a variety of different needs. Some grant programs are designed to help disabled students find their place in a traditional college campus environment, while others may offer financial aid to students attending a special needs school. Most grants for disabled students are specific to the applicants handicap, though some may be broadly applied to all disabled students.
The Chair Scholars Foundation provides grant and scholarship opportunities to students with physical disabilities. The foundation is dedicated to helping low-income students with physical disabilities afford college or vocational training.
The Jewish Guild for the Blind is one of the longest established advocacy groups for the visually impaired. JGB sponsors the annual Guild Scholar Award for college-bound students who are legally blind. Applicants are eligible for up to $15,000 in award money.
The Ethel Louise Armstrong Foundation offers an annual scholarship for women with disabilities. Applicants must be currently enrolled in a Masters degree program at an accredited college or university. Award amounts range from $500 to $2000.
Non-Traditional
Non-traditional students include those people who are returning to college after a prolonged absence, or those students returning for specific training for career advancement. Often women returning to college after raising a family, or single parents pursuing career advancement through education will fall into this category. Non-traditional students may also refer to those students who are changing from a technical school to a four year college or university.
Students with Severe Medical Conditions/Diseases
All college-bound students face enormous challenges when it comes to financing their education. Students who are fighting, or have survived, a serious disease face an additional emotional challenge as they plan for their college education.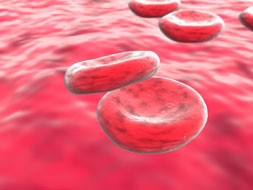 Many charitable organizations provide much needed financial support for students with severe medical conditions, helping them achieve their dreams of a higher education.
Unique Grant Programs
The search for college grants can lead to some very unique financial aid opportunities. College-bound students looking for education grants will soon find there are programs to address almost any interest. The following grants are examples of the diverse types of financial aid programs that are available to the enterprising student searching for a way to offset the cost of their higher education. These examples also prove that focusing on your interests can lead you to financial aid opportunities which could otherwise go overlooked.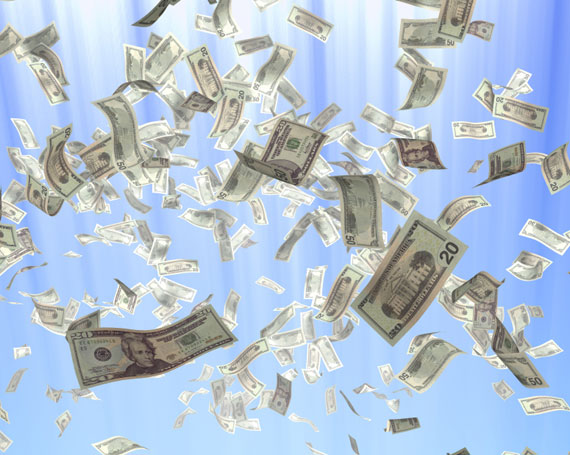 For more information on college grants, and how to find them, see our section on Education Grant Benefits and Opportunities.
Browse Grants
Academic
Government
More Educational Resources