Business Student Grants
Offering Financial Assistance
Business school encompasses a wide variety of disciplines, from accounting to human resources management. There is no cookie cutter approach to business education, but core elements like economics and statistics play large roles in most curricula. Some business majors are well-served by liberal arts programs that emphasis particular areas of business education, like hotel and restaurant management or entrepreneurism.
Beyond undergraduate studies, Masters in Business Administration (MBA) programs serve advanced degree-seekers whose resumes require graduate school entries. Ambitious business majors study for six years – or more, so financial aid plays a large role in educating the future business leaders of America.
Scholarships and grants for business majors originate from private sources like corporations and trade associations, as well as government agencies like the Department of Education. Undergraduates qualify for standard assistance programs like Pell Grant and Federal Direct Loans, but graduate students are excluded from participating in some initiatives.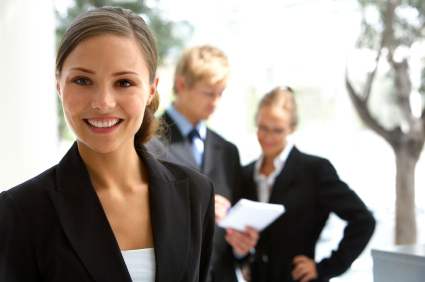 Financial Aid From States and Schools
Business specialists, like actuaries and IT professionals benefit from career-specific financial aid efforts initiated by industry associations and professional organizations. Women, and members of certain minority groups enjoy access to targeted aid sponsored by advocacy organizations. And recruiting efforts from noted business schools reward academically talented applicants with campus-specific grants and scholarships.
Individual states also underwrite business education by sponsoring supplemental financial aid programs that help the neediest students. Federally funded State Student Incentive Grants allow states to extend educational grants to post-secondary school students with extraordinary financial hardship.
Programs like Minnesota State Grants provide funding for all academic majors, including accounting, statistics and other business related disciplines. The effort is heavily weighted to benefit the most needy, with 35% of money disbursed going to families earning less than $20,000 annually. Forty-four percent of funds assist the $20-50,000 income bracket.
Top Business Schools
Landing grants at top business schools is highly competitive, with gift-aid reserved for the upper-crust of academia. But smaller programs also have funding in-place for worthy applicants. Most undergraduate business programs require students to file federal FAFSA applications, in order to qualify for campus-specific assistance. For more information about specific campus grants, consult financial aid administrators at these schools:
Colombia Business School – MBA Program
University of Georgia -Terry College of Business
Santa Barbara Business College is an accredited institution, so students are eligible for federal financial aid, as well as State CalGrants. The government backed initiative increases affordability for students at all levels of education, including CalGrants C, which specifically supports vocational education lasting 4-24 months. Application deadline is March 2nd.
Hunter School of Business participates in all the federal programs, including Pell Grants and PLUS Loans.
Fordham University – Gabelli School of Business
University of Texas at San Antonio
Tepper School of Business at Carnegie Mellon University supports its Business and Economics Programs with fellowships for doctoral level business students.
Goizueta Business School at Emory University
Benjamin A. Gilman Scholarships provide grants for outstanding business students, allowing them to study abroad. Undergraduates with limited resources earn Gilman grants designed to broaden students' understanding of the global economy and world financial markets.
Grants for Minority Business Students
Minorities and women have access to grants and scholarships designed to increase their level of representation in higher education. Traditionally, women and other underrepresented populations have operated at a disadvantage in white male-dominated business fields, so advocates sponsor financial aid programs that give them a leg up.
Use your ethnic heritage, as well as your business-related major, to land special-interest scholarships and grants for college. These business organizations sponsor assistance for African Americans, Hispanics, and other culturally unique student sectors.
National Society of Hispanic MBAs supports its own need based scholarships annually, but the organization also administers a University Partners program that initiates joint assistance efforts with individual schools.
National Black MBA Association
American Indian Graduate Center
American Woman's Society of Certified Public Accountants hosts annual grant competitions for students preparing for the CPA exam. Winners receive valuable review materials from Becker Professional Education. Individual AWSCPA affiliates also sponsor localized aid for college students attending in certain regions.
Educational Foundation for Women in Accounting offers undergraduate and graduate school financial aid for women entering accounting careers. Business aptitude and financial need are essential applicant characteristics. Women in Transition and Women in Need awards help particular types of female accounting majors.
American Association of University Women
Subjects
Browse Grants
Academic
Government
More Educational Resources