College Housing Grants
Do You Really Have to Pay to Stay?
Tuition is not the only extraordinary expense associated with college. Room and board taxes student budgets, even with efforts underway to make college housing affordable. At the University of Virginia on-campus room and board exceeds $8,000 per academic year, which is up from $4000 in 1995.
As compared to renting an apartment, dorm life is a relative bargain. But for college students, it's an expense they didn't have when they were living back home with their parents. At some schools, off-campus housing is a good bet, but utilities, parking, laundry and other real-life expenses stack up quickly.
To manage college expenses, students pursue blended financial aid packages that include scholarships, loans and grants. Most student aid can be applied to a range of college costs, including tuition and living expenses.
Grants, like scholarships, do not require repayment, making them ideal for needy college students. And because most college grants do not carry restrictions, they can be used to pay for room and board. In fact, a majority of the grants you receive are administered by your school's financial aid office, so the money is automatically applied to your on-campus housing bill.
Look to federal and state education agencies, as well as individual schools, for the greatest numbers of college grants. File your standardized FAFSA student aid request on time, and consult with your financial aid advisers for campus-specific housing grants.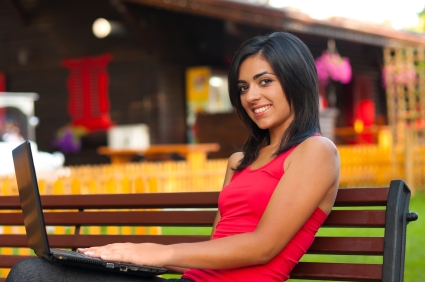 Federal Grants Pay for College Housing
The U.S. Department of Education is the largest provider of grants for college students. The application process starts with filing a FAFSA, which furnishes colleges with a snapshot of your financial needs during school.
Universities consider your needs, before compiling a student aid offer letter detailing the types and quantities of financial aid you've qualified for. Federal grants provide college cash that can be used for tuition, room and board, and other living expenses.
The Federal Pell Grant program is the largest grant resources for needy students. Pell Grants provide financially disadvantaged students with college assistance earmarked for tuition and housing expenses.
Eligibility is determined annually based on four specific criteria:
Student need that exceeds the Expected Family Contribution (EFC)
Academic status as a full-time student
Specific cost of attending your school
Enrollment for a full school-year
Pell Grant maximums vary based on available funding, but today's students are eligible for up to $5,500 annually.
Federal Supplemental Education Opportunity Grants (FSEOG) are government grants awarded to students experiencing exceptional financial hardship. Students that have an EFC of zero, as determined by FAFSA data, are considered first for FSEOG funds. Remaining funds are distributed to the next neediest groups until program funding is exhausted.
Pell and FSEOG represent the largest general grant programs administered by the Department of Education, but they are not the only sources of federal grant money for college students.
Academic Competitiveness Grants (ACG) serve first and second year college students who maintain rigorous academic course loads during high-school and college. Needy high-acheivers qualify for these grants, which are added to FSEOG and Pell awards.
National SMART (Science and Math Access to Retain Talent) grants pick up where ACG leaves off. Eligible third and fourth year students enrolled in science, math, engineering and other technical curriculums earn up to $1300 annually toward tuition and living expenses.
Teacher Education Assistance for College and Higher Education (TEACH) grants target students enrolled in programs leading to teaching degrees. By agreeing to a 4-year service commitment following graduation, education majors earn up to $4000 annually, to be applied to college expenses. Upon graduation, recipients of this grant are obligated to teach in primary and secondary schools that serve low-income students.
Military service earns college grants for soldiers. The Montgomery G.I. Bill is one of the oldest federal educational assistance programs. Tuition, housing, books and related college expenses are paid by this grant for qualifying veterans.
State and Institutional Housing Grant Sources
In addition to federally funded grant programs, college students are eligible for housing assistance originating from state governments, and from individual schools. Money for college housing is drawn from general grants, and from aid that is specifically earmarked for room and board.
California Student Aid Commision administeres CalGrants, one of the country's most generous state aid programs for college students. If you are a high-school senior, planning to attend a California university, file your FAFSA by March 2nd for priority CalGrant consideration.
Pennsylvania Higher Education Assistance Association publishes this grant program manual, which outlines the state's formula for determining student aid. Room and board play prominantly into college need calcualations, and your final grant award contains specific living allowances, based on your individual circumstances.
Students enrolled in Massachusetts Community Colleges are eligible for a number of scholastic grants administered by the state. Needy students receive help paying for college room and board, from a housing grant issued by the Massachusetts State College Building Authority. Funds may only be applied to on-campus housing and have limited availability.
FAFSA and state applications for student aid cover a wide range of financial aid options, but your school might have housing grant programs of its own. Consult with your financial aid office or campus housing authority for the most up to date information about grant opportunities at your college.
For most students, paying for college requires a mixed-bag of financial aid. General grants and other student assistance can be flexibly applied to tuition and other college expenses. Housing grants are specifically put forth to offset room and board costs for needy college students. As you assemble your college financing package, look to federal, state and institutional grants for help paying the bills.
Browse Grants
Academic
Government
More Educational Resources