Minority Grant College Programs
Find Free Money for Your Higher Education
Paying for college often requires students to tap blended packages of financial aid that include scholarships, grants and loans. Borrowing money is great, when it gets the job done; but scholarships and grants don't need to be repaid, so these types of college funding are even better than loans.
General aid programs are open to students coming from all ethnic traditions, but some financial aid is tailored exclusively for minority applicants. African American, Hispanic, Native American and Asian college students each enjoy access to grants and other financial aid that speaks to their heritage. If you are a minority college student, apply for general aid, but also target the scholarships and grants that take your cultural traditions into account.
Ethnic foundations, private corporations and government agencies each issue college grants that should not be overlooked by minority students. The first step toward getting the college cash you need is understanding the different types of financial aid you will encounter. Remember, grants are like free money gifts to be applied to tuition, housing and other college expenses.
How Minority Grants Work
Grants and scholarships share similarities, but there are distinctions to be made between these forms of college financial aid. Scholarships tend to be merit-based, which means they reward applicants for their individual achievements. Athletic scholarships commonly fund education costs for students who excel in sports. Academic scholarships reward promising intellectuals with money for college, based on their grades and performance on tests.
Grants, on the other hand, typically award funds based on financial need. Some grants contain performance indicators, like maintaining a certain GPA during college, but generally the funds are dispersed to the neediest applicants. Minority grants strive to address the unique challenges that face underrepresented student populations. Ethnic minorities: Hispanic, African American, Asian, and Native American students must still exhibit financial need to win grant money; but minority grants are less competitive, because only certain groups can apply.
The United States Department of Education remains the leading source of college financial aid, but a myriad of alternative college funding sources should be explored by minority students pursuing post-secondary education.
Types of Minority Grants
Minority grants fall into two distinct categories:
Ethnic minority grants offer assistance based on cultural heritage. African Americans, Hispanics, and other students descended from immigrant groups qualify for ethnic grants. Native Americans are targeted by grant funding organizations that support the causes of indigenous North Americans. Asian Americans are represented by grant sources that support educational advancement among descendants of this immigrant block.
Non-ethnic minority grants offer need-based aid to individuals who, by virtue of physical barriers, may be disadvantaged in their pursuit of higher education. Grants for students with disabilities embrace educational advancement among individuals facing physical or cognitive challenges. Women's grants make it possible for female students of all backgrounds to pursue educational programs and careers that have historically been dominated by men.
This feature addresses primarily ethnic-minority grants. Please consult our additional pages for more information on grants that specifically serve women and other minority populations.
Regardless of the individual groups that benefit from particular types of aid, minority grants share the common function of advancing diversity and multiculturalism within the educational system. By targeting specific groups for college aid, granting organizations create access to higher education for minority students who might not receive it by relying solely on the general financial aid pool.
If you are a minority student, it is important to apply for traditional financial aid like everyone else, but don't leave college cash on the table by stopping there. Dig a little deeper, with the help of your high school guidance counselor and university financial aid office – your heritage itself might be the golden goose of college grants.
Best Sources for Minority Grants
Federal and state government grant funds are prolific in handing out need-based aid to minority and low-income students. Regardless of your race, creed or color, your quest for college financial starts with Uncle Sam. Popular federal grants include:
Pell Grant - This perennial federal grant program provides need-based funding for undergraduate college students. Maximum grant awards hover around $5,500 per student, per academic year. Four key criteria are used to determine the precise amount of your individual Pell Grant award:
Demonstrated financial need
Cost of attending the college of your choice
Enrollment status (full- or part-time)
Enrollment duration (full- or partial-year)
Federal Supplemental Educational Opportunity Grant (FSEOG) – These grants are reserved for the neediest federal financial aid applicants. Funds are used to augment Pell Grants and other student aid. Twenty-five percent of the funding for each individual FSEOG originates with the granting institution (your school), so not every university campus participates. Over 3800 schools distribute FSEOG money, so if you are a minority student with exceptional need, make sure to choose a school that can help you pay for college through this program.
Academic Competitiveness Grant- This grant program specifically targets math, science, engineering, and other technology-based education sectors. High-demand fields require students to take harder classes in high school, so that they have a better chance of succeeding in advanced science and math courses, at the university level. This 2006 program stimulates STEM studies by awarding funds to first and second-year students who are enrolled in college at least half-time.
National SMART Grant - SMART grants are offered during a student's third and fourth years, as counterparts to Academic Competitive Grants. As with the ACG, student applicants must be eligible for Pell Grants to pursue SMART funds.
Though these government grants are not earmarked specifically for any single social group, they stand as essential funding sources for all college students with financial need – including minorities. Regardless of your race, if you come from a low-income household, you should consider Pell Grants to be one of your best free money college funding opportunities.
The FAFSA is Key
The cornerstone to ANY grant or scholarship search is the Free Application for Federal Student Aid (FAFSA). You MUST complete this standardized request in order to be considered for most government, public, and university financial aid programs. English literacy is not an obstacle for applicants of Spanish heritage: Complete the Spanish language FAFSA here.
What are the FAFSA deadlines?
It is very important to file your FAFSA on time. In fact, it is recommended that you file as soon as possible after January 1st. The federal filing deadline is usually June 30th of the year for which you are seeking aid, but universities and other financial aid administrative bodies often apply their own deadlines.
Some grants, like FSEOG, are dispensed on a first-come first-served basis, until funds are exhausted. If you're counting on this financial aid, get your forms filed ASAP.
States are not bound by federal deadlines. Though some states keep it simple by adopting the national standard, others employ their own filing dates. Check your state's FAFSA filing deadlines here. You might be required to submit your request well before June 30th.
The Department of Education publishes a step-by-step guide for completing the FAFSA—in Spanish and English—or you can ask your high school guidance counselor or college financial aid administrator for assistance.
State Grants For Minority Students
Iowa Minority Academic Grants for Economic Success (IMAGES) - This need-based grant is awarded to Iowa resident minorities pursuing their first undergraduate degrees. Students who receive grants under this program must complete 24 credit hours and maintain a 2.0 GPA each year, in order to remain eligible for funds. Qualified students may draw from this grant program for a maximum of 8 semesters.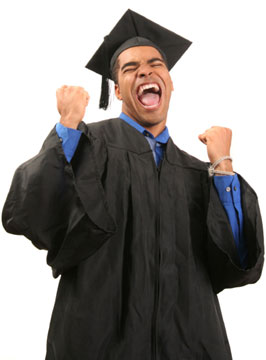 State of Wisconsin Higher Education Aids Board administers college grants for minorities, including:
Indian Student Assistance Grants are for Wisconsin residents who are at least 25% Native American. Need based awards are issued to qualifying undergraduate or graduate students enrolled in the University of Wisconsin System, Wisconsin Technical College or other approved institutions; availability is limited to ten semesters.
Minority Undergraduate Retention Grants assist minority students enrolled at least half time in Wisconsin Technical Colleges. Maximum grants of $2500 annually are available to student for a total of eight qualifying semesters.
Hearing and Visually Handicapped Student Grants may be applied to in- or out-of-state tuition, for Wisconsin residents that are profoundly impacted by hearing or vision impairment.
Connecticuit Office of Higher Education grants minority tuition assistance to minority juniors and seniors pursuing teaching degrees, through its Minority Teacher Incentive Grant Program. Recipients are eligible for up to $5000 each year; but to qualify, each individual must be nominated to the program by their school's Education Dean.
Access Missouri Financial Assistance Program does not limit participation to any single ethnic group, so competition is high, but resident minority students may apply through the Missouri Department of Higher Education, by submitting a FAFSA by April 2nd.
Next Best Sources for Minority Grants
Besides the wealth of the government, there are a few other very good resources for grant money:
Minority Foundations figure prominently on your grant search checklist. These well-known organizations administer grant and scholarship programs for ethnic minority students.
United Negro College Fund advances education for African American students through scholarships and other aid programs. The organizations efforts help black students nationwide, but particular emphasis is placed on the advancement of Historically Black Colleges and Universities (HBCU). Although there are 105 HBCU's in the U.S., UNCF focuses primarily on 38 partner institutions.
Hispanic College Fund
Bureau of Indian Affairs
NAACP
Ciri Foundation – This narrowly defined benefactor for Alaska Natives provide educational grants for Cook Inlet natives and descendants. Funds are issued for vocational development and for advancing cultural heritage. The group publishes this Education Resources Handbook that spells out available aid and includes other helpful information for college students.
National Center for American Indian Enterprise Development
Blackfeet Nation supports college grants for Native Americans, including the Montana Community Foundation Grant for juniors and seniors currently enrolled in four-year colleges.
Vocational Groups and Corporate Entities – Competitive, but lucrative, grant programs are often launched by industry groups and major corporations. To further their professions or simply to promote workforce diversity, trade organizations and individual companies support advanced education among ethnic minorities.
Sam Chu Lin Broadcast Internship Grant – $500
Lloyd LaCuestra Internship Grant – $1000
William Woo Print/Online Internship Grant – $1000
Minority Groups
Browse Grants
Academic
Government
More Educational Resources