Grants for Graduate Students
Helping You Continue Your Education
Financial aid is essential for most undergraduates, but the cost of graduate school can tax your budget too. Grants for graduate students can be the difference between earning an advanced degree and wrapping-up your education at the bachelor's level.
Grants resemble scholarships, in that funds you receive are not required to be paid back. But while scholarships are often merit-based, rewarding exemplary performance in academics, athletics or community service; grants are more likely to be need-based – making you eligible, even if you are not a top performer.
Some graduate student grants are tied to specific functions, like advancing particular educational areas like teaching, nursing and other high-demand fields. These subject-specific grants address vocational areas that need highly qualified people. If your career goals include a specialized health care role, or advanced technical position, you might find grant funding that specifically supports your graduate school field of study.
Minorities and other groups benefit from graduate school grants that are designed specifically to promote their causes. African American graduate students, for example, might be eligible for aid from the United Negro College Fund. Asian, Hispanic and Native American students enjoy access to similar targeted funding, through other minority advocacy groups.
Women are aided by gender-specific grants that strive to increase graduate school enrollment among female students.
The military is another source of college funding, which rewards soldiers and their families for service to their country.
First-generation college students receive priority treatment from some aid organizations too, so if you are the first from your family to matriculate, be sure to investigate this resource. Still other grants are specific to individual learning institutions. Your school's financial aid office is well-versed on the grants, scholarships and loans they offer.
The bottom line for graduate students: Grant money is available from a variety of sources.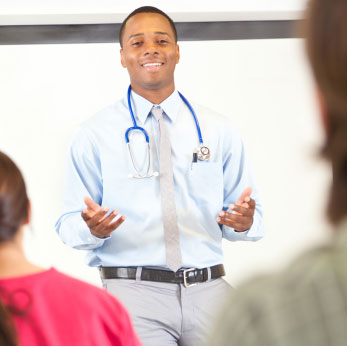 Federal Grants for Graduate Students
While the Federal Government provides the greatest amount of aid for graduate students, most of it comes in the form of direct student loans. A couple special government-sponsored programs do offer grant money to graduate students, including:
Teacher Education Assistance for College and Higher Education (TEACH) – To stimulate enrollment in coursework that leads to teaching degrees, this grant program provides up to $4000 yearly for individuals pursuing careers in the high-demand teaching field. Recipients must meet three conditions to take advantage of this free money offer.
Teach in a high-need field
Teach at a school that serves low-income students
Complete at least four academic years as a teacher, within eight years of graduating
If you receive a TEACH grant and fail to meet these obligations, the grant is immediately converted to a Direct Unsubsidized Loan that must be repaid, including interest.
Iraq and Afghanistan Service Grants are made available to students having a parent who lost his or her life as a result of military service, following the events of 9/11. Maximum grant awards are similar to those of Pell Grants, currently around $5000 yearly.
The road to federal tuition assistance starts with the Free Application for Federal Student Aid (FAFSA). Any student seeking financial aid from the U.S. government must submit a completed FAFSA before the application deadline. Information contained in your FAFSA is used to paint a picture of your financial status, which colleges and financial aid administrators use to measure your eligibility for grants, loans and scholarships.
Fulbright Grants are sponsored by the U.S. Department of State's Bureau of Educational and Cultural affairs. The post baccalaureate funding provided by Fulbright grants promotes the international exchange of ideas, by financing individual study/research projects abroad. If you are a recent bachelor's degree recipient or a master's candidate, you might qualify for a Fulbright grant that allows you to continue your international studies. Fulbright programs disperse approximately 1800 grants yearly, to students studying in over 150 countries.
The National Science Foundation issues grants, and partners with other programs to promote continuing education and research funding in scientific fields. The NSF provides specialized information for graduate students, in a comprehensive online listing of available aid.
State Grants for Graduate Students
Each individual state funds graduate student grants in a unique way, so it is important to get the details from your state's board of higher education. Some state grants are issued by government agencies, while others come from state organizations. For example:
California State University System issues over $80 million in graduate grants to low-income students each year. Some 20,ooo students within the system benefit from this generous state grant program, which waives tuition for the neediest students – those with Expected Family Contributions that are less than $800.
Montana Academy of Sciences funds small grants for students engaged in scientific research at approved Montana colleges. Grants like these won't pay your whole tuition bill, but provide supplementary funding to ease your expense load.
Grants for Graduate Minorities
Minority graduate students have access to grants and scholarships that are not available to white degree candidates. If you are a minority student, pursuing an education in an area where your race or ethnic group is traditionally underrepresented, look for resources that speak to your heritage, like these:
American Indian Graduate Center Fellowships
Cornell University Graduate School Fellowships for Minorities
National Consortium for Graduate Degrees for Minorities in Engineering and Science, Inc.
Black Collegian Organization maintains a resource list for African American graduate students looking for program funding via fellowships, grants and internships.
American Society of Microbiology Minority Fellowships
Indian Student Assistance Grant – This Wisconsin grant is available to students who are at least 25% Native American and attending approved Wisconsin colleges and technical schools.
School Specific Grants
Schools sponsor grants of their own. Opportunities are widespread and highly individualized by the universities that offer them, so it is up to you to uncover free money that your school shares with graduate students. Financial aid professionals and program administrators provide valuable insight into available aid. Here are a few examples from well-known colleges: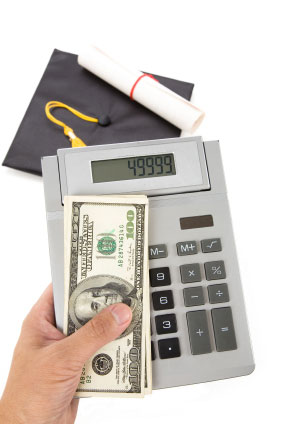 The University of Phoenix, one of the leading universities in adult online education offers a couple of grants, including Project Reach, which grants funds to Master's in Education students who are willing to teach in high-need areas following graduation.
Wichita State's Delano Maggard Jr. Graduate Research Grant funds independent research among advanced degree candidates. The money must be applied to research that can be completed within two semesters, and graduate faculty supervision is required.
Graduate School Diversity Enhancement Grants are offered by North Carolina State University, to bring varied backgrounds and points of view into the school's academic community. Minority applicants must enroll full-time and maintain a minimum 3.0 GPA. Master's degree candidates are eligible for up to 4 semesters of support, while doctoral students may receive as many as 6 semesters of aid under this grant program.
Portland State Office of Graduate Studies administers a range of grants and awards that benefit various sectors of the student body, including degree candidates who are physically disabled (Rosemary and Robert Low Award) and those pursuing careers in public service (Frank L. Roberts Community Service Award).
Illinois State University helps offset graduate school expenses with tuition waivers and graduate 'assistantships'. Nearly one-third of Illinois State graduate students benefit from these grant programs.
Alternative Programs
American Association of University Women (AAUW) Educational Foundation Grants provide one of the largest sources of gender-specific graduate student aid. The Foundation's Career Development Grants help women with bachelor's degrees move into graduate-level studies.
Geological Society of America provides support for members working on master's and doctoral research in the field of geological sciences, throughout North and Central America. In 2012, 300 students received over a half million dollars in graduate study grants from the Society.
American Chemical Society supports chemical sciences through research and education grants. From petroleum research, to green chemistry, the society funds education from high-school through doctoral level studies.
National Health Service Corps grants funds to students pursuing careers as primary care physicians. In exchange for service commitments to work in a high-need areas, students are granted funds to pay for medical school expenses.
Other Resources
Grants.gov lists grants that are initiated by government agencies, providing a valuable resource for graduate students seeking aid.
American Association of State Colleges and Universities helps institutions locate grants, through its proprietary search engine; Grantsearch. Smaller schools are well-represented here, so consulting with the Association might steer you to individual grants that could otherwise fly below your radar.
Degree Level
Browse Grants
Academic
Government
More Educational Resources