Grants for Medical Students
"Lots of People Go to School for 8 Years - Yeah, They're Called 'Doctors'"
Undergraduate studies tax student budgets, but for some it is only the beginning. Students who choose to pursue advanced studies in law, medicine and other specialized areas are subject to even greater financial pressures. Medical school is expensive, and adds to college debt above and beyond a student's undergrad tally.
According to the Association of American Medical Colleges first year students at public medical colleges are likely to encounter annual tuition costs exceeding $25,000. At private medical colleges, tuition is over $40,ooo annually. Add in the cost of books, lab fees and associated expenses and the total cost of enrollment climbs over $30,000 annually for public school students, and easily eclipses $50,000 for private medical school students.
Factor in an additional $20,ooo a year for reasonable room and board expenses, and it is easy to see why the average debt held by public medical school graduates is over $150,000 each when they leave school – for private medical school graduates the number is closer to $180,000.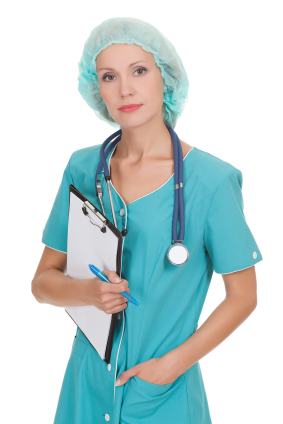 Financial and academic stakes are high for prospective medical school students, Medical School Admission Requirements is a helpful guide from AAMC that illuminates application protocols and specific enrollment prerequisites.
Medical Research Grants
Medical education is a specialized field, so advancing career professionals have a variety of funding needs. Targeted funding for special research projects provides a substantial resource for medical students engaged in research projects. As a student seeking aid, it is important that you work closely with financial aid professionals supporting your educational program. Fellowships and grants are available for most medical specialties, and the counsel of student assistance experts is invaluable for uncovering them.
The Howard Hughes Medical Institute administers a number of research fellowship grants that fund advanced medical studies. Individuals, organizations, and medical schools benefit from widespread education support sponsored by HHMI. The Medical Research Fellows Program supports medical, dental and veterinary students who are engaged in research full-time. Students apply the funding to research projects in laboratories across the U.S. International Student Research Fellowships help students who are engaged in pre-doctoral research within the U.S., but do not qualify for federal funding because of their citizenship. Additional opportunities exist for exceptional students who utilize Gilliam Fellowships for Advanced Study.
American Heart Association funds research activities related to prevention of heart disease and stroke.
The New York Academy of Medicine supports urban health through philanthropic education initiatives.
National Institutes of Health (NIH) is a valuable government-backed funding resource for medical students. Institutional and individual student grants are dispensed to further medical fields and stimulate research breakthroughs.
Grants from Medical Associations and Universities
The American Medical Student Association's education and career development initiatives include Local Project Grants that distribute annual awards to more than two dozen student projects that focus on community-based medicine. While the grants are not issued directly to individuals, they assist medical students in acquiring the skill sets necessary to become proficient doctors. The organization also facilitates the international proliferation of medical ideas through exchange programs and participation in research projects.
Washington University Medical School in St.Louis puts forth medical school financing solutions that are more user-friendly than some campus programs. At WUMS, U.S. resident students are eligible for need-based assistance that is distributed as loans and scholarship/grants. Detailed financial information must be submitted, pertaining to each individual student and both of the student's biological parents. Need-based requests must be supported by U.S. Federal Tax Returns and other documentation specifically requested by the university. The estimated cost of attending the school is over $60,000 for first year students, so the financial aid strategy employed by the campus embraces those students who can pay about half of their financial commitments. Remaining obligations are financed by the university with loans and grants, until tuition and fees are fully paid.
Student National Medical Association extends resources to under-represented minority medical students. The organization's Pipeline Mentoring Institute works with students of all ages to increase recruitment into medical jobs among underprivileged populations.
American Medical Association administers a stable of medical school financial aid that contains funding opportunities for diverse segments of the student body. American Medical Association Foundation is the philanthropic arm of the AMA, devoted to advancing the profession, including medical education support. These Scholarships and Grants help bridge the affordability gap for qualified medical school candidates:
Minority Scholars Awards are reserved for first and second year students with diverse cultural heritage. Annual winners earn $10,000 toward medical school tuition.
Physician's of Tomorrow Scholarships benefit promising would-be doctors finishing their fourth years of medical school. awards are issued based on academic consistency and financial need.
Arthur N. Wilson Award is specifically disbursed to an Alaska High School graduate each year. Each memorial is valued at five-thousand dollars.
Scholars Fund distributes financial assistance to colleges that is earmarked for distribution to worthy students.
Minority Medical Student Resources
Like other professions, specific efforts are made to increase education enrollment into medical programs among under-represented groups. Minority advocacy organizations, government agencies and other philanthropic benefactors that are sensitive to students' cultural heritage sponsor financial aid for medical school education.
The AAMC publishes Minority Student Opportunities in U.S. Medical Schools biennially. In it, recruitment, academic assistance and financial aid support options for minorities are explored.
The American Medical Association's Minority Affairs Commission maintains a database of grants and scholarships for minority medical students; including dental, psychiatric and public health specialists. Many of the organization's own awards are specifically designed to increase minority enrollment in medical school programs.
Indian Health Services Loan Repayment Program is a federally-backed tuition for service initiative. In exchange for 2-year commitments to work at designated Indian Health Program medical sites, medical school graduates are eligible to receive up to $20,000 annually in loan repayment. The effort stimulates greater enrollment in medical education programs among American Indians and Alaska Natives, but it also fosters better health care availability for under-served native populations.
Latino Medical Student Association provides resources for Hispanic medical students, including financial assistance. Latino medical students who are enrolled in accredited programs are invited to apply for LMSA financial aid, regardless of immigration status. Commitments to complete a medical school program and promote health care opportunities within the Hispanic community are requisite for application.
Subjects
Browse Grants
Academic
Government
More Educational Resources