Information Systems Security Scholarships
Scholarships May Lead to Big-Paying Careers in IT Security
Security is where "IT's" at these days, pardon the pun. IT security jobs are at a premium and there are plenty of them in this world of ever-expanding reliance on technology systems. The field has grown so widely and quickly that in fact the problem now is that most business industry and governments are unable to educate all the personnel they need to shore up enterprise network security. When hackers and cyber-criminals are always one step ahead, a presence is needed to nip them in the bud before the system collapses in on itself. This is where you come in, as the student of IS/IT security, to serve as the police force against this sort of naughty activity. If you're interested in pursuing the study of information systems security as a potential career, you will find many programs offering plenty of opportunities for funding to compose a very secure package for your financial education future.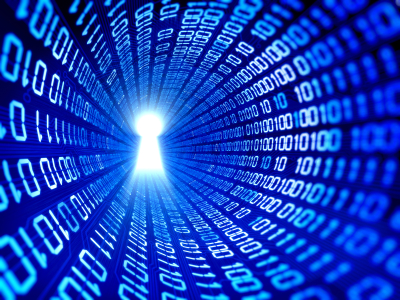 Along with a comfortable job security, security professionals as a bonus are gaining a sincere respect in business circles. Once upon a time considered nothing more than cyber-rent-a-cops, the tables have turned and now security professionals are winning top jobs and going back to school to parlay that Computer Science degree into a Masters or pursuing a complimentary degree in business or a related specialty. Not only that, but if you're a real know-it-all, you may be interested in staying in academia in the security research arena, and there are plenty of post-graduate funding chances to satiate your appetite as far up the ladder as it will go. Speaking of security, here are some options for yours and your college finances:
Scholarships
SourceFire Snort Scholarship
Many IT/IS security scholarships involve the creation of new technology as a challenge and a necessity to the novelty-driven field. The SourceFire Snort Scholarship challenges students to create innovative open-source security software and compete with fellow IT students. SourceFire has been successful with the creation of Snort, an "intrusion-detection" software package that is built on an open-source platform, but offers award-winning system security. The Snort Scholarship winner earns a cool $10,000 in scholarship money, and of course the recognition that comes with inventing something to be proud of. In 2012, the award was given to two students, one female and one male.
Information Assurance Scholarship
The federal government offers an incentive in the form of money for service to students considering entering the arena of information assurance. Students pursuing systems security may qualify for the Information Assurance Scholarships available thanks to funding from the Department of Defense and Assistant Secretary of Defense. Students may earn up to $15,000 in scholarship money in exchange for service in their field following graduation. The program is available through over 50 accredited colleges and universities in the US and hundreds of students are awarded the competitive prizes. Be sure to watch the deadline and application requirements for this one, as you don't want to miss out on such a major source of funding from a generous donor.
Information Security Scholarships
(ISC)2 Information Security Scholarships offer up to a total of $50,000 in scholarship money to post-graduate students in security systems. The International Information Systems Security Certification Consortium funds the program. Students from all over the world are invited to apply. Four winners are chosen to receive the individual awards of $12,500. Qualified applicants must be pursuing heavy security research in a post-graduate program and demonstrate financial need for the scholarship.
Most recently, the (ISC)2 Foundation is also offering scholarships specific to women and undergraduates. As an incentive to women in the technological sciences, they are giving away $40,000 to two qualifying females pursuing degrees in the field. Additionally, the Foundation is providing several $5,000 grants to undergraduates committing themselves early on to studying information security. Find more information at the (ISC)2 Foundation's website.
TruSecure Scholarships
TruSecure is an industry leader in providing security solutions and training for professional IT personnel involved in systems security. The suite of security certifications that they provide competes with peer certifications and is considered top-notch in the solutions realm. Now students and professionals can apply for scholarships that award certification training through the TruSecure website. Affiliation with such a well-regarded solution-provider is an additional added benefit to the student recipient of an award like this.
CompTIA IP3 Conference Grants
CompTIA Scholarships offer tuition waivers to qualified students wishing to attend the IP3 Annual Conference Forum. The conference advertises itself as one of the most cutting-edge in scope and format. Topics cover security with respect to emerging technologies and risk management of current systems. This is a superb way for students, both seasoned and new to the industry, to network, test ideas, peer-review, and develop their professional identity as a information systems specialist.
More Options in Information Security
Between conference and seminar grants to extend your pool of knowledge and competitions to create the next big thing in information systems security, opportunities are ripe for the young professional to not only widen their sphere of influence but grow practically as their field grows by leaps and bounds. There is no shortage of incentives in the IS/IT department to innovate and specialize, and many of the companies that provide solutions in the industry are willing to take on apprentices, interns, and eager students for training and awarding. Use these options to your advantage by learning through competing for prizes and networking by determining which college or program will give you the best deal for your brains and commitment to information security.
Good IT security programs on every level, including certificate, Associates, Bachelors, Masters, and Ph.D. degrees, can be found now at many colleges, universities and technical/community colleges. Be sure not to overlook the general education scholarships in your shopping for private endowment scholarships that can be found by contacting the IT department of the school you're interested in. Through these funding opportunities, both your education and your job are guaranteed to be secure, and thanks to your work, others' information will be secure as well.
Technology Scholarships
Browse Scholarships
Resources
More Educational Resources