Computer Forensics Scholarships
Competitive Programs Offer Training in Cyber-Security
If you add the word "forensics" to anything today, you are guaranteed to have a very competitive and cutting-edge major with equally promising job opportunities attached to it. Computer Forensics is nothing short of this standard, offering a serious exploration into the digital world of legal evidence stored in computer hardware and software. Professionals in the field often also work in computer security, or cyber-security, in the private, public or military sectors. In fact, the federal government is currently one of the largest employers of cyber-security and computer forensics specialists.
In such a technologically-dependent society, there is a high demand for experts at the undergraduate and graduate level in forensic computer science. If you are dedicated to the pursuit of a degree in computer forensics, there are some financial aid options detailed for you below. These range from forensic-specific scholarships to community colleges to online training in the field.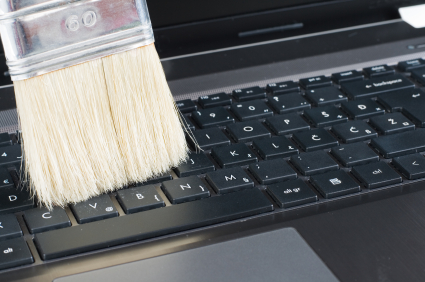 Scholarships
Regional Computer Forensics Laboratory
The Regional Computer Forensics Laboratory (RCFL) sponsors a number of paid student internships in different branches that give forensics majors hands-on experience in the field. These positions are ultra-competitive and only available in a handful of locations.
Purdue University
Purdue University Computer and Information Technology Department offers a variable number of scholarships both departmental and sponsored. Students applying for the Computer Forensics program are advised to ask for current COT scholarships. Scholarships are competitive and some change yearly. Contact the Purdue financial aid office for more information on applying to this program.
Portland State University
Portland State University in Oregon offers a huge number of departmental scholarships to students in the Maseeh College of Engineering and Computer Science. This includes concentrations in Computer Forensics. Hundreds of awards are made available each year for both academically talented and financially disadvantaged students. Get in touch with their financial aid office for more information and for applications.
Kennesaw State University
Kennesaw State University in Kennesaw, Georgia is home to the Southeast Cybercrime Institute and offers courses in computer forensics through its computer science and information systems departments. Georgia may offer tuition assistance to military personnel, to Veterans and to those individuals who have been put out of work and require training, such as certification in computer forensics.
The Community College Connection
Community and technical colleges have specialized in IT/IS related programs for the last two decades. Most offer quite a number of scholarships, as well as having the advantage of possessing some of the highest end computer equipment available. Look for your local or regional institution to also offer very high-end courses in computer security and forensics as well as the industry certification exams. Most also offer career counseling and job placement services, so they are a one-stop-shop in terms of academic and career achievement. Here are a few of the best:
Cowley Community College
Cowley Community College in Kansas offers a competitive program in Computer Forensics and a scholarship. The Business, Computer and Information Technology Scholarship may award students with the highest GPAs full tuition as well as stipends to cover books and other expenses associated with the program.
Tompkins Cortland Community College
Tompkins Cortland Community College in New York sponsors the WetStone Technologies Scholarship. WetStone Corporation awards $1,000 to an academically talented student enrolled in the Computer Forensics program. Students must be pursuing the Associates in Applied Science degree to be considered.
Online Training
Computer Forensics is in such high demand at every level of business and industry that the more individuals trained to recover data and invaluable information online, the better. For this reason you will find an enormous number of accredited training programs available online. The advantage is that if you work part or full-time you can also simultaneously get the training you need without compromising your lifestyle. Also many of the programs offer discounts for industry certifications and for course materials. For example:
The Computer Forensic Training Center Online gives student discounts for course software. The program also gives monetary awards to students in the military, to veterans and to individuals displaced from employment. Check out their website for more information.
More Options in Forensics
There may be internships, scholarships, or other award programs in computer forensics that are only available through your local technical school or college. Check with their office of financial aid to see what you may be eligible for.
Because forensic science is such a specific and computer-based degree path, make sure you are very intentional about your particular career aspirations in your scholarship applications. This commitment to forensics and clarity of direction will make you stand out among the applicants and ensure you have a good chance at funding the costs of your degree.
Technology Scholarships
Browse Scholarships
Resources
More Educational Resources