Interracial and Multicultural Scholarships
How We Separate Race from Culture and Embrace All
Qualifying for scholarship money is not about dissecting your ancestral bloodline. Or is it? Let's face it; the United States is a melting pot of multiculturalism that leads to a wide variety of ethnic unions. As a result, college students hail from diverse backgrounds that often include multiple racial components. Minority scholarships are largely defined as those awards reserved for students of Hispanic, African-American, Asian, and Native American ethnicity. Where does that leave the large segment of the U.S. college student body that doesn't fit neatly into a single ethnic category?
Do African American and Native American students qualify for the same scholarships? How about a university student that is part Caucasian and part Hispanic; does being of mixed racial heritage disqualify him or her from certain types of scholarships? And what about the cultural challenges faced by Arabic and Indian students?—many do not technically fit the eligibility criteria for traditional minority scholarships in the U.S., yet they are ethnic minorities nonetheless.
The answers to multi-racial college financing questions do not lie amid the sweeping generalizations we employ to distinguish ourselves from one another. Instead, each scholarship offer holds the particular keys to its own brand of philanthropy. Some student aid funds target specific groups, or even individual subsets of minority populations; while other financial aid options are available to broadly defined categories of students.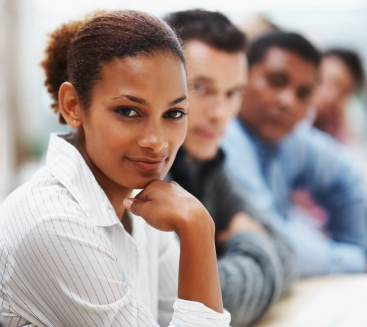 As you assemble your college financing package, consider every personal attribute that might help you land college grants and scholarships – including your race. Look at each minority scholarship as a funding opportunity, and familiarize yourself with the precise terms of each offer. Even a small ethnic entry in your family tree may be enough to start you on your way toward multicultural student aid.
How Do You Culturally, Socially, and Racially Identify Yourself?
The spirit of many minority and multicultural student aid programs is to increase educational representation among under-served student groups. In many cases, financial hardship and minority status go hand-in-hand, so even financial aid that is primarily need-based benefits ethnic students. For mixed race individuals, the cultural heritage with which a person most closely identifies usually defines his or her race. According to the U.S. Census, individuals choose to "closely" associate themselves racially in a number of different ways. And Census responses are not always black and white, some individuals react to questions of race with write-in "interracial" replies.
If your lineage is mixed, but you put your dominant cultural foot forward 100% of the time, you will come to be known for that cultural trait. But the financial aid industry is concerned with every single aspect of your heritage, so if you are 1/4 Hispanic American; you are considered a minority. Moreover, if your background is mixed, it might open doors to a variety of grants and scholarships that specifically speak to your varied heritage and multicultural ancestry.
Multi-Racial Scholarships
Your layer cake of financial aid begins with general funds that everyone competes for. Beyond Pell Grants and Federal Direct Loans, your pool of financial aid resources includes merit-based scholarships and other assistance you earn through high achievement. Your college major, state of residence, and ethnic heritage also provide unique financial aid avenues for you to explore. These scholarships support multi-racial education among mixed-race college students:
What Makes Multicultural Scholarships Different?
Multicultural scholarships are slowly finding larger audiences. While eligibility for each award hinges on specific requirements, multicultural scholarship programs share the common goal of promoting higher education among ethnic student populations.
Idaho State University provides a Multi-Ethnic/Minority Scholars Program that generates student aid for "underrepresented" students. Eligibility requirements include a high GPA and an interest in bio-research.
Salve Regina University in Rhode Island has traditionally offered their Aquidneck Island Multicultural Scholarship to students from the region who can prove that they are "members of one of the four federally recognized minority groups." Administrators have recently expanded program criteria to embrace other students "[committed] to diversity and multiculturalism."
Ohio University Multicultural Scholarships include Urban Scholars, King/Chavez/Parks Award, and the Templeton Scholars Program—each program focuses on producing student populations that correct imbalances ineducation and career representation among certain minority groups.
Scholarships Embrace Diversity
Scholarships that serve diverse student populations are alternately called multicultural, multiracial, interracial, and multi-ethnic. Don't get caught up in the language, each of these student aid initiatives is designed to lift multicultural citizens into the ranks of higher education.
There is no scientific definition of what constitutes a 'minority' student, especially in society's evolving cultural melting-pot that continues to churn out eager college students of all creeds and colors. Use your own diverse make-up to uncover financial aid for college – including your ancestry and cultural identity. Tap general aid and minority scholarships, but also embrace your multi-cultural heritage to land scholarship dollars for college.
Minority Categories
Browse Scholarships
Resources
More Educational Resources