Nursing Scholarships
Undergraduate Student Options
The catalog of financial aid that is available to college students at any given time is influenced by a host of factors, including social change and general prevailing economic conditions. Though terms and eligibility requirements are tweaked occasionally, perennial government-sponsored student assistance programs like Pell Grants and Federal Direct Loans remain similar over time. But privately funded aid, and even some public initiatives, are subject to frequent modifications that make them more effective for accomplishing certain goals.
While grants tend to be need-based; providing tuition assistance for financially disadvantaged applicants, scholarships typically emphasize performance. Since they recognize high-achievers, colleges and universities use scholarships to draw academically talented students to enroll on their campuses. Diversity initiatives include scholarships reserved for targeted ethnic groups, women and students with disabilities. Athletes benefit from scholarships that reward outstanding on-field accomplishments. In addition to these commonly administered financial aid programs, student aid initiatives are launched to address specific workforce requirements.
Due to social conditions and increased demand, certain professions are currently experiencing shortages of qualified workers. In particular, teachers and nurses are in short supply, in some areas of the country. To increase enrollment in related educational programs, and stimulate employment in high-demand fields, public and private benefactors issue career-specific aid for nursing students and would-be teachers.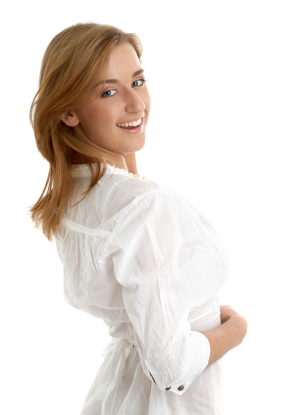 The U.S. Department of Health and Human Services (HHS) awards institutional grant money to United States colleges and universities that offer nursing programs. The goal of the grants is to provide:
Funding for school-specific nursing scholarships
Money for new nursing school facilities
Funds for educating nursing administrators and faculty
Recruiting resources
In response to the call for more nurses, scholarships have been deployed for nursing students at all levels. Undergraduate students pursuing nursing credentials - LPN, RN and Certified Nursing Assistants (CNA) – have access to the the greatest number of financial aid resources for college. Students from economically disadvantaged backgrounds, as well as minority nursing school candidates discover abundant opportunities to use financial need and race to land nursing scholarships.
Federal Nursing Scholarships
The Nursing Scholarship Program is administered by the Department of Health and Human Services. Through the recruiting initiative, scholarships are made available to undergraduate and graduate nursing students that commit to provide nursing services in medically under-served regions of the country. In exchange for their service, the Nursing Scholarship covers the cost of tuition, fees, books, supplies and other expenses. Participants receive monthly stipends that are worth more than $1200 each. Qualified applicants are attending college at least half time, and enrolled in accredited nursing programs.
NSP is a need-based resource, reserved for students demonstrating the greatest difficulty paying for college. Once they graduate from approved programs, participating nurses are required to provide nursing care for at least two years at designated high-need facilities across the U.S. Administrators and nurse practitioners are also in demand, so a significant portion of NSP awards are set-aside specifically for graduate level nursing studies.
National Health Service Corps was founded in 1972 to link well-trained health professionals with the disadvantaged communities that need them. The Corps' Scholars program is a loan repayment program that covers costs associated with graduate and undergraduate nursing school loans. In exchange for the assistance, participating graduates go on to work in disadvantaged regions.
Military resources also support nursing education. Scholarships originate through the Army ROTC and the Army Nurse Corps.
Nursing Organizations and Associations
Professional nursing organizations provide another level of educational support for health care students. Scholarships and grants stand as significant parts of nursing associations' missions to improve and support the profession. Undergraduate nursing students find a variety of funding options, including financial aid efforts that target certain nursing specialties. In addition to general resources, disabled nurses and minority health service providers are eligible for student-specific aid.
American Association of Colleges of Nursing maintains a comprehensive reference outlining nursing scholarships for undergraduates, as well as funding for those entering advanced training programs. Public and private initiatives, including scholarships from companies like Johnson & Johnson, provide campus-specific aid that is monitored by AACN.
Nurses Educational Funds sponsors a variety of scholarships, grants, and internships for nursing students. Some are reserved specifically for nurses who possess degrees, but are moving on to graduate programs. The non-profit has been active issuing scholarships for over a century, and now specializes in financing advanced nursing studies.
The National Student Nurses Association is a non-profit organization devoted to nursing education for undergraduates, as well as those studying at the graduate level. With support from Johnson & Johnson and other corporate donors, NSNA offers valuable scholarships to give undergraduate nursing students a financial boost. The scholarships are not available everywhere, so consult financial aid professionals at your school for the most current information about campus participation.
The Oncology Nursing Society provides scholarships for nursing students that choose cancer related specialties. Many opportunities are reserved for graduate students, but motivated undergraduates with clear study tracks toward oncology nursing are also aided by ONS efforts.
Minority nursing school students find scholarships that recognize cultural heritage alongside academic majors in nursing specialties. These organizations advocate for culturally diverse nursing school applicants:
State-funded Nursing Scholarships
To increase enrollment in nursing degree programs, and graduate higher numbers of qualified health care workers, some states have launched financial aid initiatives that target nurses. Recruiting is paramount, but state programs also aim to retain talented nurses after graduation. As a result, many initiatives trade service for tuition dollars. Under these arrangements, students are contracted to provide periods of service at in-state medical facilities following school. These state programs are typical, but may not reflect the terms available in your area: Consult with financial aid administrators for state-specific details.
Maryland's Higher Education Commission maintains a State Nursing Scholarship Program. Undergraduates and graduate nursing students qualify for funds by meeting these eligibility requirements:
Provide proof of state residency
Maintain a cumulative GPA of at least 3.0
Sign an agreement to serve professionally at an approved Maryland health facility following graduation.
Indiana's Student Assistance Commission provides financial aid to in-state nursing school students. Qualified candidates are state residents, show economic need, and agree to serve professionally within a state health facility after graduation.
Colleges and Universities
Health and Human Services grant money bolsters individual campus initiatives that support nursing programs throughout the United States. In addition to widely disbursed national awards, nursing school candidates qualify for school-specific aid funded by HHS dollars, as well as corporate philanthropy. These campus programs illustrate nursing student assistance efforts put forth by U.S. colleges and universities:
Nursing Degree Levels
Specialties
Browse Scholarships
Resources
More Educational Resources