Nurse Midwives Scholarships
Earn a Degree and Your Autonomy in the Field
Nurse midwives are registered nurses who have obtained further education in both obstetrics and neonatal care. The American College of Nurse-Midwives (ACNM) expands the practice further to include aspects of primary care and gynecology, including responsibility for assistance in planning and navigating pregnancies as well as caring for babies and dealing with any postpartum problems.
Employees holding advanced degrees in nursing are already sought after, and as the shortage of upper-level healthcare professionals grows, will become increasingly more so.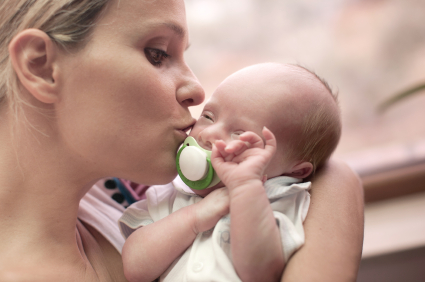 Scholarships From Private Organizations
American College of Nurse-Midwives Foundation
Part of the ACNM Foundation's mission is to contribute scholarship aid to students in nurse midwifery. The Foundation currently funds five scholarships that all use one application, including the following three:
The Basic Midwifery Student Scholarships consider both financial need and academic achievement in making awards.
The Edith B. Wonnell Scholarship goes to a student who plans to work in a setting other than a hospital (examples of possible locations would be a birth clinic or clients' homes). The application form includes a space for you to describe your future practice.
The Midwives of Color-Watson Scholarship is like the Basic Midwifery awards, but reserved for minorities.
Kentucky Coalition of Nurse Practitioners and Nurse Midwives
The Kentucky Coalition of Nurse Practitioners and Nurse Midwives provides four scholarships in the amount of $1,500 each to registered nurses. Three scholarships are given to masters candidates and the fourth is designated for a doctoral student. You must provide information detailing your academic and professional careers and your financial need, and you may apply online.
Hispanic Association of Colleges and Universities
If you attend one of the schools belonging to the Hispanic Association of Colleges and Universities (HACU), you may be eligible for both undergraduate and graduate HACU scholarships. The Aetna Nursing Scholarship for $2,500 is given to undergraduates, and the United Health Foundation/Hispanic Association of Colleges and Universities Scholarship in the amount of $2,000 goes to graduate students.
Government Scholarships
Virginia Department of Health
The Virginia Department of Health has established a scholarship-for-service program for nurse midwives, distributing annual scholarships to students who agree to work in Virginia for one year for each scholarship received. The offer is called the Nurse Practitioner/Nurse Midwife Scholarship program, and to be eligible you must have lived in the state for a year, be accepted in training in Virginia or a nearby state, maintain a GPA of 3.0, and submit a transcript and reference letters with your application.
U.S. Department of Health and Human Services
The Health Resources and Services Administration, which is part of the U.S. Department of Health and Human Services, hands out scholarships designed for students intending to be certified in nurse midwifery. The National Health Service Corps (NHSC) Scholarship Program pays not only your tuition, fees, and other costs of education but also provides a monthly living allowance for up to four years.
In return, you will work for at least two years at an NHSC-approved health care facility that is considered in special need of qualified help.
Scholarships From Colleges
Oregon Health & Science University
Oregon Health & Science University's School of Nursing takes pride in its top-ranked graduate program in nurse midwifery. To apply for its internal scholarship awards, you must complete a Free Application for Federal Student Aid (FAFSA) as well as the standard School of Nursing scholarship application form. Good grades, financial need, and a strong personal essay will raise your chances of being selected.
Frontier Nursing University
The Frontier Nursing University includes a masters track known as the Community-based Nurse-Midwifery Education Program (CNEP), and in addition to its general scholarships there is one award specifically for CNEP students. That is the Kitty Ernst Scholarship, given to a student who excels in clinical practice as well as classes and who shows leadership potential.
Vanderbilt University
One of the advanced practice specializations you can find at the Vanderbilt University School of Nursing is nurse midwifery, and Vanderbilt has a very generous scholarship program for its students. You must be enrolled full-time (which may vary depending on your exact choice of courses) to apply, and there are six scholarships available that will pay all your tuition.
There is also a page full of partial scholarships like the following:
The Frances Helen Ziegler Tunnell Graduate Honor Scholarship, the Elijah Nevins Kirkpatrick Scholarship, and the Sammie S. Shapiro-Rachael S. Kelly Scholarship are for academic high achievers who also have financial need.
The Jeanette and Leon Travis Scholarship for Nursing at St. Thomas Hospital goes to a masters student who is employed at the hospital.
The Hilliard Travis Scholarship Fund supports students who plan to care for children, including newborns.
Nursing Degree Levels
Specialties
Browse Scholarships
Resources
More Educational Resources