College Financial Aid from Virginia
Find Financial Aid in Virginia
The State of Virginia embodies a rich academic tradition with roots planted in the foundations of the country. Prestigious schools like Washington and Lee University carry presidential monikers, because the founding fathers actually founded the schools. Virginia Military Institute, in Lexington, VA represents the underpinnings of military education, on par with the Citadel and Westpoint, and a host of state preparatory academies provide student-soldiers to fill the school's ranks.
State colleges, like University of Virginia, in Charlottesville boast strong business and health programs that serve high-need fields like nursing and the business-technology sector. Exclusive private colleges like Hollins and Virginia Intermont College fill vital educational roles, and are recognized for the effort, by government-backed financial aid programs for private school students. Look to these, and other Virginia financial aid resources to provide college funding solutions.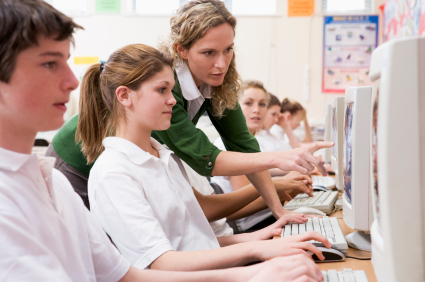 Scholarships:
The Lee-Jackson Foundation
To recognize the educational contributions of two great Virginia generals, the Lee-Jackson Foundation supports college students, with scholarships and grants. Since 1953, the Foundation hosts an annual essay competitions to review outstanding essays from high school students that demonstrate an appreciation for the character and virtues of Generals Robert E Lee and Thomas J "Stonewall" Jackson. Essays are judged with an emphasis on three primary features:
Accuracy of historical depictions
Research depth and quality
Clarity of ideas and written expression
Eighteen annual scholarships are disbursed to juniors and seniors from the eight High School regions in the state. Each region awards one $2000 scholarship, and one $1000 scholarship, for a total of sixteen awards. An additional pair of scholarships is reserved for private school students and those coming from home-schooled situations; one valued at $2000 and the other $1000. The most outstanding essay submitted garners the top prize, which includes an additional $8000 worth of scholarship funding for the grand prize winner. The top annually earner, then, receives a total of $10,000 toward college expenses.
Virginia residents attending accredited four-year colleges and universities within the state are invited to compete for Lee-Jackson Foundation Scholarships.
Granville P. Meade Scholarship
Valuable financial aid resources originate from the Virginia Department of Education, which funds higher education for state students. Grants and scholarships administered by the state provide supplemental funding for Virginia college students whose federal financial aid does not make ends meet. Qualifications vary, based on individual eligibility parameters, but state resources address college funding shortfalls for a wide range of students.
The Granville P. Meade Scholarship helps Virginia high school seniors transition to attendance at Virginia's public or private colleges and universities. Meade funding is reserved for academic high-achievers whose economic situation does not accommodate higher education expenses. College affordability is inspired by state-sponsored college financing that provides $2000 each year, for up to four years.
Since Granville P Meade Scholarships are issued based on both need and merit, successful applicants demonstrate strong academic achievement, extracurricular participation and overall good character. Application materials include letters of reference and FAFSA results; high school guidance counselors and financial aid administrators are well-equipped to provide detailed information to Virginia high school seniors and incoming college freshmen.
Grants:
VTAG (Virginia Tuition Assistance Grant)
This state grant program provides annual tuition assistance for full-time Virginia residents attending private colleges and universities across the state. The State Council of Higher Education puts forth these eligibility requirements for earning VTAG funding:
Resident of Virginia
Attend private college
Attend accredited school
Enroll at in-state institution of higher education
Major in non-theological discipline
Maintain full-time college enrollment
Attend eligible institution, including Hollins University, Hampton University, Bluefield College and approximately 30 other participating colleges.
Undergraduates and graduate students are eligible for this grant, provided qualifications are maintained. Although funding varies according to legislative approval, recent annual awards for undergraduates topped out at $2800 each. Graduate students each qualify for $1300 a year, based on recent funding thresholds.
Emphasis for earning TAG money is placed on retaining talented students for Virginia schools. As a result, non-residents living in the state for the purpose of attending college are not considered for VTAG awards. Applications and information are available at private school financial aid offices and high school administrative departments. Generally, members of the council of independent colleges in Virginia are eligible institutions.
Virginia Guaranteed Assistance Program (VGAP)
The State of Virginia makes a strong statement with this educational assistance program: "We help college-aged kids pay for school". The incentive serves to motivate primary and secondary school students to aspire toward higher education, regardless of the economic barriers that may exist.
The most valuable VGAP awards cover full tuition, books and other school expenses and those applicants with the highest levels of need receive at least the cost of tuition. To qualify for VGAP, students must meet these standards of application:
Accepted at 2 or 4 year Virginia school
Enrolled in approved program
Resident of the state
U.S. Citizen
Demonstrable need
Minimum cumulative GPA of 2.5
Graduate from High School – no GED candidates accepted. Home-schooled applicants must score 900 on SAT
Dependent status on FAFSA application
To remain eligible, successful candidates stay enrolled full-time, and meet a minimum 2.0 GPA standard. Need, state residency and satisfactory academic progress must be maintained to qualify for funding beyond each participant's initial award.
Virginia Commonwealth Award Program
This program provides need based grants to undergraduate and graduate students. To qualify, undergraduate students are required to attend Virginia colleges and universities; while graduate students are permitted to attend in or out-of-state institutions.
Undergraduates with financial need benefit from this grant program proportionately, so that the highest levels of financial assistance go to the state students who need the money most. Eligibility requirements for the awards are straightforward, and do not deviate from most financial aid programs. For example:
Resident of Virginia
Public two or four year college or university student
Enrolled at least half-time
Working toward a degree or certificate
Display financial need
US citizen or eligible non citizen.
Applications and candidate evaluations are handled by the individual colleges, universities, technical schools and other IHE that participate in the program, so the best resources for students seeking information are found among individual campus financial aid administrators.