Texas Scholarships and Grants
Get an Advantage Over Your Education Costs
Texas wants all of its high school graduates to have the opportunity to realize their post-secondary education goals. Through the College for All Texans initiative, college-bound students in the Lone Star state have access to a wide array of information on colleges, universities and vocational schools within the state. More importantly, the state sponsored website provides much needed information on available scholarships, grants, loans and loan repayment programs dedicated to helping Texans achieve their dream of a college education.
Students in Texas who wish to take advantage of the many financial aid programs sponsored by the state, must first fill out and submit the Free Application for Federal Student Aid. After the successful completion of the FAFSA, students may then begin their search for the scholarships, grants and loan programs for which they may be eligible.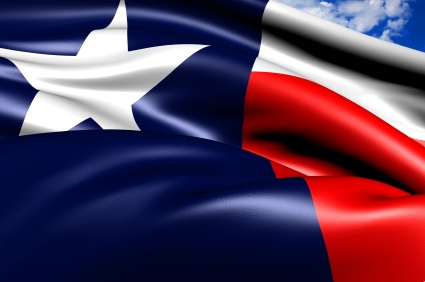 Scholarships and Grants For Texas Residents
General Scholarship and Grant Programs
Many states have financial aid programs in place to help resident students find the financial resources they need to obtain a college education. Texas, as befits its status the largest state in the union, offers an impressive range of scholarship and grant opportunities for its resident students. Eligibility requirements, and award amounts, will vary depending on the program.
The following examples will give a good idea of the grants and scholarships that are available for Texans in need of financial aid for their college education.
Profession-Specific Scholarships & Grants
Texas, like many states throughout the country, is experiencing shortages of qualified professionals in a number of key private and public sector positions. Teachers, nurses and social workers are all in demand, and Texas supports a wide array of grants and scholarships to encourage and support students pursuing careers in these critical need professions.
The following grants and scholarships are among the more notable programs being offered to resident students from the great state of Texas.
The Kenneth H Ashworth Fellowship Program offers $2000 in scholarship funds to resident students of Texas enrolled in graduate level programs in public service, public administration and public affairs. Students must intend to pursue their careers within the state of Texas to be eligible for any award.
Texas offers Vocational Nursing Scholarships for residents college students pursuing a career as a vocational nurse. Students must agree to a term of service in a high need Texas medical facility or community in order to be eligible for the $1500 award. **Please note this program has been suspended pending financial review**
The College for All Texans website also provides useful links to many regional and national organizations that offer scholarships and grants applicable to students in Texas. The few following examples will demonstrate the wide range of financial aid possibilities open to students of the Lone Star state who have chosen a specific career path.
Scholarships for Women in Engineering – The Society of Women Engineers awards more than 180 annual scholarships to eligible students in the United States and Mexico. Texas residents attending a participating school within their state are eligible to apply for any of the many scholarships and grants supported by the SWE.
The Texas Vegetation Management Association Scholarship provides scholarships for students enrolled in an accredited Texas college or university who are pursuing agricultural studies. Qualified applicants are eligible for a $2000 scholarship award.
Texas has partnered with the U.S. Department of Education to support the Teacher Quality Partnership Grant Program . This government funded program is designed to improve the quality, and availability, of teachers in rural and under-served areas of the country. Grants are available to resident students of Texas who agree to take a teaching position in a state facility or community experiencing a critical shortage of qualified teachers.
Grants and Scholarships for Non-Resident Students
In an effort to draw the best and brightest to their colleges and universities, Texas offers a number of grants and scholarships to non-resident students who are planning to attend school at one of the state's institutes of higher learning. These grants and scholarships are highly competitive, and students are advised to apply early for consideration. Once again, the College for All Texans website is a prime source for information on these, and other, financial aid programs.
Non-resident students planning to attend a Texas college or university may be interested in the following examples of financial aid programs for which they may be eligible.
The Texas Public Education Grant is open to resident and non-resident students who are attending an accredited, not-for-profit, Texas university or college. The grant is open to students who can demonstrate the requisite level of financial need. Awards are determined by the applicants financial status, as well as academic achievement.
The Texas Tuition Equalization Grant Program is open to all Texas residents, as well as to non-resident National Merit Award finalists. Students must demonstrate the requisite level of financial need, and be enrolled at a participating Texas university or college. The maximum award amount is $3500, though students with an Expected Family Contribution of less than $1000 may be eligible for additional funds.
The National Health Service Corps offers scholarships, grants and loan repayment programs for medical students attending one of Texas' colleges or universities. Students are required to commit to one year of service in an under-served facility or community for each year of received financial assistance. Financial aid amounts are determined by financial need, as well as academic merit.
These are only a few of the financial aid programs available to college-bound students in Texas. Resident and non-resident students planning to attend one of Texas' colleges, universities or technical schools will also find that most institutions offer their own financial aid programs. Many of these programs will be merit-based, though some will be determined on the basis of financial need. Students are encouraged to consult the financial aid department at the school of their choice for information on available programs.