College Aid Programs in New Jersey
Find Cash for Your Higher Education Expenses
New Jersey educational policy is proactive about higher education; providing need-based scholarships and grants to college students within the state. Outstanding institutions like Princeton and Rutgers are emblematic of the State's rich academic tradition, which includes more than 60 private, public and community colleges. New Jersey universities grant campus-specific financial aid, and private benefactors fund education initiatives that provide aid for diverse student groups studying at all levels.
The bottom line for New Jersey university, community college and junior college students: Financial aid is available to help pay for college.
The path to financial aid in New Jersey is similar to the one followed by students in other states, and starts with an application for federal aid. The Free Application for Federal Student Assistance (FAFSA) gathers data about your family finances, and your ability to pay for college. The Department of Education uses the information to determine how much aid the government can provide for your higher education expenses. States also use FAFSA entries to qualify applicants for state-specific programs, so make sure to submit your completed FAFSA prior to the New Jersey state filing deadline.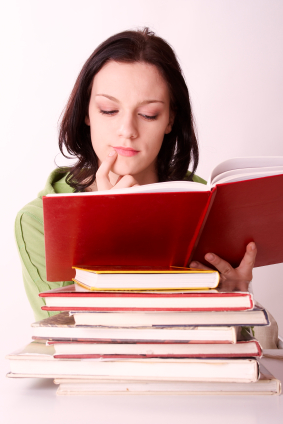 New Jersey State Scholarships and Grants
The State of New Jersey administers student assistance programs that benefit college students at public and private institutions of higher learning. Grants, loans and other educational assistance recognizes need and achievement among the State's post-secondary degree candidates. Campus financial aid offices help match New Jersey students with the best college funding available, which includes state-sponsored aid issued by the New Jersey Higher Education Student Assistance Authority (HESSA)
State Institutional Grants
Disengaged Adults Returning to College Grant Program benefits students over the age of 20 who are returning to higher education following an interruption. State colleges are awarded funds; which they distribute as campus aid, under this three-year initiative.
Dual Enrollment Initiative Grants enable students to enroll in college-level course while they are still completing their high school graduation requirements. Institutions accepting the award use funds to facilitate staffing and logistical requirements for participating students.
FAFSA Completion Grants are issued by the state, to individual colleges. Because New Jersey relies on timely-filed FAFSA applications to determine state financial aid awards, this assistance is granted to help facilitate accurate returns.
NJ Gear Up strives to increase access to higher education for minority and low income students. Funded by the U.S. Department of Education and administered by New Jersey Higher Education, the program provides tutoring, mentoring and counseling for secondary students who are working toward college enrollment. Gear Up issues its own scholarships to program participants annually.
State Student Grants
Tuition Aid Grants (TAG) are issued according to need, cost of attendance and available funding. Grant amounts may not exceed total cost of attendance. Students who receive TAG funds are eligible to reapply as long as specific program requirements are maintained. To qualify for New Jersey Tuition Aid Grants, applicants must:
Demonstrate financial need
Be U.S. citizens
Be minimum 1-year New Jersey residents prior to applying
Register with Selective Service
Exhibit satisfactory academic progress, as determined by individual school standards
Enroll full-time
Pursue undergraduate degrees
Enroll in approved programs
Be in pursuit of first degree
Not be in default repaying any prior student aid
The Educational Opportunity Fund benefits low income applicants within the state, who receive grants designed to increase access to higher education among economically disadvantaged groups. Grants are valued between $200 and $2500 each, based on the specific costs of attendance and household income parameters. Eligibility mirrors TAG requirements, with additional financial need present.
Since 2004, NJ Stars has been recognizing New Jersey high schoolers who excel academically. High achievers qualify for state-sponsored scholarships when they finish in the upper 15% of their high school classes. College placement scores are also used to qualify students who meet the standard scholastic requirements. Scholarships cover the cost of tuition, less any other financial aid a student receives.
The Part Time Tuition Aid Grant for County College Students targets those enrolled for between 6-11 credit hours at New Jersey County Colleges.
New Jersey World Trade Center Scholarship Fund was established following the terrorist attacks of 9-11-2001. The state of New Jersey was impacted disproportionately due to its proximity to the attacks, so dependant children and surviving spouses are eligible for educational aid under the program.
The Dana Christmas Scholarship for Heroism honors a Seton Hall resident assistant who lost her life helping others flee a burning dormitory. The annual scholarships are worth $10,000 each, with as many as five awarded each school year. The financial aid qualifies for undergraduate and graduate programs in New Jersey.
The Edward J. Bloustein Distinguished Scholars Program rewards the cream of the academic crop in New Jersey. Class rank and SAT scores are used to determine high-achieving scholarship winners. Bloustein Scholars are expected to maintain rigorous academic standards throughout high-school, and finish at the top of their secondary school classes. Recipients are awarded up to $1000 per academic year, and scholarships are renewable.
Dependents of New Jersey Law Enforcement Officers killed in the line of duty qualify for tuition scholarships issued by the Law Enforcement Officer Memorial Scholarship Program. Similar scholarships are available for family members of state Public Safety Officers, such as fire fighters and paramedics.
Urban Scholars Awards are reserved for high-achieving students from economically distressed regions of New Jersey. In addition to promoting college access for disadvantaged residents, the program encourages them to earn education credentials within the state of New Jersey.
Campus-Speficic Aid for New Jersey Students
The Seton Hall Office of Admissions lists several financial aid resources that are available to students each school year. Scholarships offered on-campus target students in particular programs, and provide assistance to candidates with diverse backgrounds. These examples illustrate the range of aid put-forth by campus financial aid administrators:
Alumni Scholarship - Children, grandchildren and siblings of Seton Hall graduates are invited to apply for merit-based awards that consider each applicant's academic record and commitment to Seton Hall's values.
Chicago Alumni Memorial Scholarships target Illinois residents who need help meeting Seton Hall tuition costs. Illinois residents who possess GPAs of at least 3.0 and SAT scores of at least 1650 are invited to apply for these annual awards. Scholarships are valued at $1000 each, but are renewable. In addition to scholastic aptitude, financial need - based on FAFSA results – influences who receives assistance.
Dan Barney Awards benefit applicants from select Midwestern states, who maintain high academic standards. Cumulative GPA requirements of 3.0 must be met by eligible applicants, as well attaining high scores on college placement exams (1650 SAT and 23 ACT).
Princeton University estimates that the cost of attending the prestigious college exceeds $50,000 annually. To increase access to high quality education for low and middle income families, the University has adopted a need-based financial aid strategy that meets 100% of the financial requirements of each accepted student. Qualified applicants are encouraged to seek enrollment, regardless of their ability to pay. On-campus diversity is promoted by admissions policies that do not consider financial conditions. In 2001, the university became one of the first institutions of higher learning to commit to educational financing that is entirely grant-based, allowing students to emerge from Princeton programs debt-free. For some, Princeton financial aid packages include part-time campus jobs that help offset the cost of attendance.