Scholarships and Grants in Montana
Options for Residents and Non-Residents
To stay on pace with federal efforts, and provide supplementary assistance, states offer their own brands of financial aid for college students. When federal resources, from the Pell Grant program and the William D. Ford Federal Direct Loan Program run dry, Montana students of higher education use state-specific funding to meet tuition obligations.
Whether you are a resident or non-resident, there are a number of state programs available to underwrite Montana higher education costs. The Office of Public Instruction provides a limited number of programs, and the Montana State University System supports its academic programs with a number of scholarships and grants. Awards are issued by public and private agencies, including need-based and merit-based options for qualified applicants. Candidates also participate in student-specific financial aid initiatives designed to benefit particular groups, like Montana's Native American population.
Montana State Government Scholarship and Grant Programs
The Montana Governor's Post-secondary Scholarship is a need and merit-based incentive. The Best and Brightest Program is designed to make college education more accessible to Montana residents, and to keep greater numbers of state graduates living and working within their home state. Eligible candidates maintain a GPA of 2.5, and submit timely FAFSA applications. Awards are valued in the range of $1000 - $2000 each.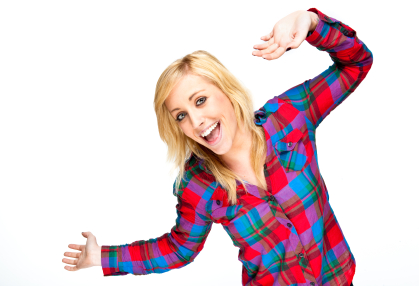 The federally-funded Robert C. Byrd Honors Scholarship Program selects honors-level high school seniors, and provides financial assistance for stand-out academics throughout the state. Selected students are already accepted into four-year college programs, maintaining high academic standards.
The U.S. Senate Youth Program promotes the activities of students immersed in campus-government organizations. Funded by the William Randolph Hearst Foundation, this scholarship program chooses two students annually, from more than 100 "student delegates," to receive $5000 scholarships. Applicants are required to complete rigorous examinations, and participate in oral interviews.
Montana State University Scholarships and Grants
Horatio Alger Association sponsors financial aid for Montana college students. Fifty competitive awards, valued at $5000 each, are disbursed to deserving recipients, through the Dennis and Phyllis Washington Foundation. The Montana Scholarships serve students enrolled at the following participating universities:
University of Montana – Missoula
Missoula College
Helena College
Montana Tech at Butte
University of Montana Western at Dillon
Montana State University Bozeman, Billings and Northern at Havre
Great Falls College
Participating institutions of higher education have agreed to match the awards, for each qualified participant, bringing the total individual disbursement to ten-thousand dollars, which is distributed over the course of each recipient's four-year college career. Successful applicants meet the following standards:
Apply as a graduating high school senior
Pursue bachelor's degree at participating school
Display critical financial need, with a family income below $50, 000 annually
Engage in community
Participate in extra-curricular activities
Display academic achievement, with a GPA of at least 2.0
Maintain U.S. Citizenship and Montana residency
Students considering attending MSU in either the Bozeman or Billings locations will find the following scholarships and grants for resident and non-resident students.
Non-Resident Freshman Achievement Awards are made available for incoming non-resident freshman, and are issued based on merit. Montana college hopefuls apply with high scores on ACT and SAT tests. Awards are valued at as much as $7500 per academic year, for each recipient.
MSU's Resident Freshman University Scholarships are merit-based incentives benefiting Montana residents who are incoming freshman.
Western Undergraduate Exchange Awards allow certain students to receive in-state tuition at Montana schools, in exchange for reciprocal treatment at western colleges outside the state. Participants attend schools like MSU-Bozeman.
MSU's Presidential Scholarships are awarded to incoming freshman with demonstrated high levels of academic and personal achievement. Non-residents are awarded the Presidential Scholarships, and may also qualify for resident tuition status.
Montana Native American Scholarships and Grants
Native American Scholarships are available for MSU students with proven tribal affiliations. These scholarships are are issued based on need and merit.
Montana's Indian Fee Waiver makes it possible for residents with at least ¼ Native American blood to receive tuition abatement for higher education.
MSU's Bozeman campus has instituted the Native American Non-Resident Tribal Homelands Scholarship, designated for Native American students affiliated with the Montana tribal nation. Awards are valued as much as $10,000 each.