Minnesota's College Financial Aid Programs
Don't Spend a Fortune for School
Minnesota provides a full range of financial aid opportunities for its resident students. The Minnesota legislature understands that a well educated populace is one of the pillars of a thriving economy, and so has developed a number of scholarships, grants and loan forgiveness programs designed to help students achieve their college ambitions. These valuable financial aid programs are administered by the Minnesota Office of Higher Education through its interactive Get Ready For College website. Resident college-bound students in the North Star State will want to take advantage of the wide variety of financial aid programs available to them at the state level.
The FAFSA
Before beginning any search for college financial aid, students must first fill out and submit the Free Application for Federal Student Aid, or FAFSA. The information students supply on their FAFSA application is used to determine the level of Federal and state financial aid for which they are eligible. After the FAFSA has been submitted, students will receive their personalized Student Aid Report, which will outline the types and amounts of financial aid for which the student may apply. The FAFSA is required for all Federal and state financial aid programs. It is also used by most college, banks and independent scholarship and grant advisory boards to determine a student's eligibility for financial aid. The FAFSA should be every college-bound students first priority.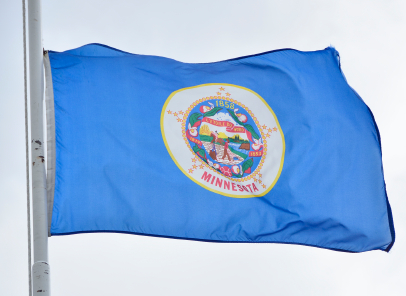 General Scholarships and Grants
Minnesota offers its residents a variety of general education scholarships and grants designed to help make college more accessible and more affordable. These programs are not linked to any particular course of study, and may take the form of merit-based scholarships or need-based grants. As with all state supported financial aid, programs are subject to change according to availability of funding, and at the discretion of the Minnesota Office of Higher Education.
The following general scholarships and grants are currently available to the resident college-bound students of Minnesota.
Aid for Student with Special Circumstances
Minnesota's state government also makes provisions for students in special circumstances. These programs are designed to help students suffering specific hardship find the money they need to complete a college education.
The following programs offer financial assistance to students in special circumstances who may not otherwise be able to afford college.
Specialized Studies Grants and Scholarships
In addition to scholarships and grants, Minnesota's state government also sponsors a variety of programs designed to provide financial assistance to students who are pursuing careers in specific high demand professions. While not strictly grants or scholarships, these award-for-service programs offer loan forgiveness to students who agree to take up positions within the state, working at their chosen profession, in designated critical shortage facilities and communities.
The following financial aid programs are available to resident students pursuing specific careers in the state of Minnesota.
The Federal John R. Justice Student Loan Repayment Program is designed to address the state's need for full time public defenders and public criminal prosecutors. Law school graduates who have passed the state bar may be eligible to have a portion of their outstanding school loans paid by the state in exchange for an agreement to serve as a public defender or prosecutor within the state for a minimum of three years. The amount of repayment may not exceed $4000 per year of the service agreement.
The Minnesota Department of Health offers a variety of loan forgiveness programs and grants for state residents who are pursuing careers in certain high demand medical professions. These award-for-service programs offer substantial financial assistance to students who are pursuing careers as nurses, primary care physicians, pharmacists and nurse practitioners. In exchange for grant money, and/or loan repayment funds, students must agree to serve in a professional capacity at a designated critical need facility in either an urban or rural community. Award amounts are determined by financial need, course of study, professional certification and licensing, and term of service. Programs are available for the following healthcare professions:

Rural and urban Physicians
Nurse Practitioners
Nurses
Faculty Nurses and Nursing Administration
Pharmacists
Dentistry
Resident college-bound students in Minnesota have access to some of the most extensive, and valuable, financial aid programs in the country. Whether pursuing a general degree, or working towards certification in a high demand medical or legal profession, Minnesota's residents are well positioned to find the financial assistance they need to make their college dreams a reality. Minnesota residents are encouraged to visit the state's Get Ready for College website for more information on financial aid programs, saving for college and navigating the state's higher education system. Students will also find valuable information on testing procedures and application processes at all of Minnesota's state colleges and universities.