State of Iowa Scholarships and Grants
Financial Aid from the State Government
Are you a high school senior who participates in the Iowa State Fair? If so, you might be eligible for a unique scholarship that illustrates the diverse financial aid available for Iowa college students. Governor Terry Branstad Iowa State Fair Scholarships reward first-year students for their involvement with the fair, awarding four annual scholarships with values ranging from five-hundred to one-thousand dollars each.
Other Iowa initiatives are less narrowly defined, serving a broader range of eligible students. As well is its own stable of student assistance, the Iowa College Student Aid Commission maintains relationships with private sector benefactors that contribute to financial aid programs for Iowa students.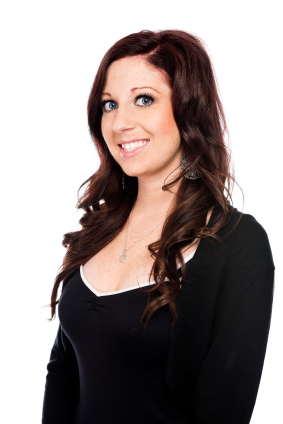 All Iowa Opportunity Scholarships (AIOS) are disbursed to qualified Iowa applicants who exhibit financial need paying for college, but also do well in school. The program is available to each participant for one year of higher education, except for some community college students who are allowed to reapply for a second year of eligibility. Maximum annual awards vary, but currently stand at approximately $7800.
All Iowa Foster Care Opportunity Grants assist Iowa students who preciously participated in the tates's foster care program. Seventeen to twenty-four years old college students qualify for grants that can be used to pay for tuition, transportation, meals, living expenses, housing and classroom materials like books, supplies and computer equipment. Participants each earn $2200-$8000 toward higher education expenses.
Education Training and Voucher Grants assist foster care participants who are adopted after the age of 16. ETV candidates attend in-state and out-of-state colleges and universities.
Gear Up Iowa Scholarships are reserved for applicants who have participated inthe state's GEAR-UP program. These additional eligibility requirements must be maintained to receive Scholarships:
High school diploma or GED
United States citizen or eligible non-citizen
Under age 22 upon first scholarship award
enrolled for minimum 3 credits
Submit timely FAFSA application
Scholarships are renewable when satisfactory academic progress requirement s are maintained. Renewal candidates are required to refresh FAFSA data annually.
Iowa Tuition Grants provide tuition assistance for Iowa students attending community college or enrolled in regent universities and independent state schools. General availability is for up to $1000 annually for each participant, with renewals for four years of higher education. The program also maintains a priority candidate, which is any student whose parent was killed while working as a public safety officer. Qualified priority candidates receive full-ride tuition scholarships for state school.
The Iowa Vocational-Technical Tuition Grants program works alongside Iowa Tuition Grants to provide higher education funding for the state's neediest college students. However, this program is suited to those students whose career aspirations lead them to technical or professional colleges and programs. First-year Iowa community college students qualify for up to $1200 each, from the vocational-technical program, which may be renewed for a second year of schooling.
Robert D. Blue Scholarship Awards are reserved Iowa students showing literary and scholastic success, but also strong conviction and moral character. Awards range in value from five-hundred to one-thousand dollars each, in honor of a famous governor of the state. High school seniors, and those already enrolled at Iowa colleges and universities are encouraged to apply.
Robert C. Byrd Honors Scholarships provide exclusive funding for academically talented high school seniors. This federally funded program rewards high achievers and academically gifted students. To participate, students must maintain GPAs of 3.5, submit top ACT scores and already be accepted into full-time college or university programs.
Specialized Scholarships and Grants
In order to offset employment trends that create teacher and nursing shortages in some areas of the country, the state of Iowa has established its own brand of loan forgiveness, designed to stimulate greater enrollment among these critical shortage vocational programs:
The Iowa Nursing Education Loan Forgiveness Program offers grants to nurses currently pursuing registered nurse credentials and nurse educators enrolled in approved programs. Students must be enrolled in Iowa state college or universities and agree to exchange student loan forgiveness for service as a professional nurse at a designated state facility.
The Iowa Teacher Loan Forgiveness Program is open to education students who have reached their sophomore year of a teaching program. Eligible applicants must be willing to exchange loan repayment for up to five years teaching in an under-served area of Iowa.
Iowa National Guard Education Assistance Grants are disbursed based on prevailing educational costs at Iowa regent universities. Recent years accommodated individual awards valued at $6600, for eligible members of the Iowa National Guard.
Iowa Barber and Cosmetology Arts and Sciences Scholarship is a specialized, need-based financial aid initiative sponsored by the state. Qualified applicants receive as much as $1200 annually, to be applied to educational pursuits and licensing expenses for cosmetology and related studies.