Scholarships and Grants from Idaho
Looking for Financial Aid?
Boise State, University of Idaho and Brigham Young University are only a few of the reputable institutions of higher education located in Idaho. For motivated state college students, The Idaho Board of Education presents a number of state-funded scholarships and grants.
Preliminary dates and requirements are listed on their site here.
General aid initiatives benefit wide-ranging state applicants, while other programs focus assistance efforts on particular groups, like out-of-state students, minorities, education majors and aspiring health care professionals.
General Scholarships and Grants
The Idaho Governor's Cup program encourages Idaho's high school students to tackle their pre-college curriculum in anticipation of in-state college careers. The scholarship also recognizes students who have had active histories in community programs and volunteer activities.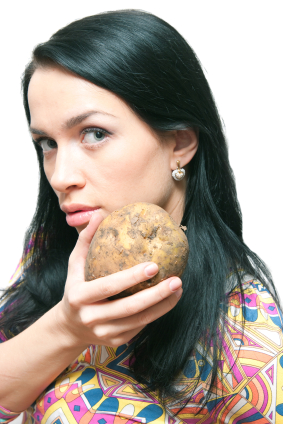 The Idaho Governor's Cup requires a 2.8 GPA for participation. Students may pursue either an academic track, or a technical one, which influences eligibility requirements and scholarship amounts. Awards are in the $3000 range.
Idaho Opportunity scholarship is a need-based award for Idaho residents who graduated from an Idaho high school and current college students with at least a 3.0 GPA.
The Tschudy Family Scholarship is unique to Idaho. The program is available to eligible Idaho residents who have graduated from Emmett High School. Recipients earn $2500 each, for education at these participating universities: Idaho State University, Boise State University, Lewis-Clark State College, or the University of Idaho. Scholarships are renewable for up to five years of undergraduate tuition assistance, and for two years of graduate eligibility.
Idaho's Armed Forces / Public Safety Officer Dependent Scholarship honors public safety personnel, veterans killed or wounded in action, and POWs imprisoned during "armed conflict," by providing full tuition for their children. In order to receive the full benefits of the scholarship, students must agree to attend an Idaho state college or university. The awards include tuition waivers for state schools, and stipends of $500/semester to be applied to ancillary expenses like books and classroom supplies. Housing allowances and campus meal programs are also provided for qualified participants.
Specialized Study Scholarships and Grants
Like many other states, Idaho has identified areas that are under-served by certain vocations. These areas, experiencing critical shortages of nurses, medical professionals and teachers, present unique financial aid opportunities for Idaho's college students. For students who choose certain academic majors, and agree to certain conditions, the state offers a few student assistance programs that pay tuition, or exchange loan repayment for work.
Teachers and nurses are recruited using the Education Incentive Loan Forgiveness Program. In exchange for professional work in designated, under-served areas, Idaho students qualify for full or partial repayment or forgiveness of college tuition expenses. Full-time students qualify by agreeing to work for at least two-years in particular employment roles within the state of Idaho.
The Idaho State Board of Education has partnered with a number of other western colleges and universities to offer Medicine/Veterinary/Dentistry Scholarships. Idaho students pursuing medicine, dentistry or veterinary medicine have the opportunity to study out of state, in high-quality programs, for less than full tuition rates. By joining forces with Washington, Utah, Wyoming and other states, Idaho provides reasonable tuition options for future medical professionals.
Recently Discontinued Programs
The below programs have been discontinued, but the information is archived in case you may have heard about these programs from other sites & were researching their current status.
Many Idaho students qualify for a few hundred scholarship dollars disbursed through the Robert R. Lee Promise Category B Scholarship Program. Eligible students have cumulative GPA of at least 2.5, and complete 12 or more college credit hours each semester. Applicants under 22 yrs of age are eligible for the $300 award during each of their four years of college.
The Robert R. Lee Promise Category A Scholarship (aka State of Idaho Scholarship) is offered to Idaho students, based on academic or technical merit. These $3000 scholarships are available to residents enrolled full-time at Idaho state-funded colleges and universities. Academic students are required to maintain a 3.5 GPA, while technical students need a 2.8 GPA, to qualify. Scholarships are applied to tuition expenses at these participating institution: Lewis-Clark State College, College of Southern Idaho, Eastern Idaho Technical College, College of Western Idaho, Boise State University, Idaho State University, Brigham Young University-Idaho, Northwest Nazarene University, North Idaho College, The College of Idaho, or University of Idaho.
Federally funded Robert C. Byrd Honors Scholarships reward academic excellence, going to top performers from all states. A certain number of honors-level high school seniors, from each state, are chosen by a board of professional educators to receive honors scholarships each year. Recipients earn around $1500 for their initial awards, and the scholarships are renewable. Byrd Scholars attend college full-time, in university degree programs of their choice. Military academies are excluded from participating, and qualified applicants are already accepted into university programs when they apply.
Designed to attract out of state students to Idaho colleges and universities, the Leveraging Educational Assistance State Partnership Program (LEAP) was originally called the Idaho State Student Incentive Grant. Out-of-state students who can prove serious financial need qualify for grants valued at up to up $5000 each. LEAP funds are used to help cover tuition expenses at Idaho state colleges and universities.
Idaho's Minority/At Risk Student Scholarship Program recognizes students whose college education is impacted by a variety of conditions, including: Economic disadvantage, cultural/social challenges and familial support issues. Students assisted by the program include applicants who are disabled, minorities, first generation college students, as well migrant laborers and their dependents. Eligible students must be U.S. and Idaho citizens and residents, and graduates of an Idaho high school. Scholarships are worth up to $3000 per academic year, for up to four years.