Receive College Money as a Student in Hawaii
Wipe Out Your Student Debt
Students in Hawaii may be surrounded by white sand beaches and the crystal blue waters of the pacific ocean, but when it comes time to plan for college they face the same financial hurdles as their mainland brothers and sisters. For many Hawaiian students, the rising cost of tuition makes pursuing a college education prohibitive.
Fortunately, there are a wide range of scholarship opportunities dedicated to the financial needs of college-bound Hawaiians who are struggling to meet the costs of their post-secondary education. These programs are predominantly sponsored by the state university system, as well as by other state-based charitable foundations.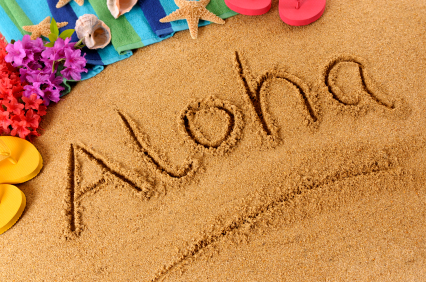 The FAFSA
Before applying for any financial aid for college, Hawaiian students must first fill out and submit the Free Application for Federal Student Aid . The FAFSA is required by both state and independent scholarship and grant sponsors, and is used to determine a student's eligibility for financial assistance. Once they have submitted their FAFSA, students will receive their Student Aid Report, or SAR, which will outline their expected family contribution as well as the levels of financial aid for which they have qualified. College-bound students, regardless of state of residence, should make the FAFSA their first priority when searching for financial aid for college.
Scholarships and Grants from the University of Hawai'i System
Hawaii's state university system consists of ten colleges, and more than a dozen community colleges and research centers, located throughout the island chain. These institutions are governed by the University of Hawai'i System. The UHS regulates all aspects of Hawaii's state-based post-secondary institutions, including administering a variety of scholarships and grants for resident students attending any one of the state's public colleges or universities.
The following financial aid programs are administered by the University of Hawai'i System for resident students attending a state run college, university, or community college. Students may apply for any of the following scholarships and grants through their school's offices of financial aid.
These are just a few of the many scholarship and grant opportunities open to resident college-bound students of the great state of Hawaii. A great number of independently funded financial aid opportunities are also available for Hawaiian students looking to fund their college education. The Hawai'i Community Foundation and the University of Hawai'i Foundation provide scholarship searches for resident students looking for financial assistance to help them meet the rising costs of their college tuition. Hawaiian students are encouraged to use these resources to find further scholarship and grant opportunities for which they may be eligible.