Florida's Grant and Scholarship Programs
Orange You Glad There's Funding in Florida?
Student aid comes from a wide range of sources, including the Federal Government, private foundations, advocacy organizations, trade groups and a host of philanthropic entities that take up educational causes. As you assemble your college funding strategy, don't forget to tap rich state-sponsored resources that are ripe to help you pay for college.
Florida's Department of Education is on top of a comprehensive student assistance enterprise that provides scholarships and grants to Florida residents. If you live in the state, or are attending a Florida university, there may be resources available for you. And don't stop at Florida State Government aid, apply for memorial scholarships and other state-specific Florida awards that originate from private funding sources.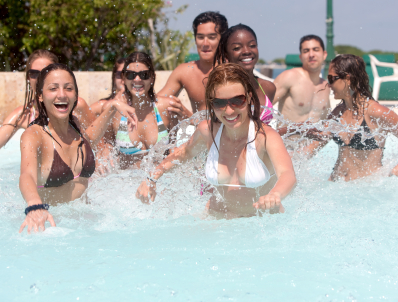 State Sponsored Student Aid
ABLE
The Access to Better Learning and Education (ABLE) Grant Program provide tuition assistance for Florida students pursuing four year degrees at select private colleges and universities. The awards are not need based, nor can they be applied to tuition expenses at colleges in the State University System or Florida College System. The Grants are administered by the Florida Department of Education to students who meet these eligibility requirements:
Resident of the State of Florida for at least one year prior to application
Full-time student; 12 credits minimum enrollment per semester
U.S citizen
Academic major that is not theology related
Pursuing first bachelor's degree
Not in default on any previous state loan or scholarship award
Meet application and deadline requirements put forth by participating institution of higher education
Renewal requires successful completion of 12 credit hours each semester, with a cumulative grade point of at least 2.0 on a 4.0 scale. Maximum grant amounts change annually based on funding, but usually provide around $4000 each semester.First Generation
In order to promote educational mobility for students who are the first members of their families to pursue higher education, Florida DOE administers a First Generation Matching Grant Program, which awards grants to applicants whose parents have not earned bachelor's degrees. Specific programs are administered by participating state universities and community colleges, but initial eligibility hinges on these requirements:
Florida State resident
Financial need
Not in default on any previously issued financial aid
Enrolled at participating school with at least 6 credits
FAFSA submitted
Bright Futures
The Bright Futures Scholarship Program uses state lottery proceeds to originate three distinct scholarships for stand-out academic achievers. High performers compete for these annual scholarships:
Florida Academic Scholar (FAS)
Academic Top Scholar (ATS)
Qualifying for these, and most, Florida financial aid awards starts with filing a timely Florida Initial Student Aid Application. In addition to standard residency and citizenship requirements, Bright Futures applicants must meet specific academic requirements and eligibility criteria. Basic academic requirements that apply to each award level include core courses in math, English, physical science and social science. Certain additional curricular areas like world language, physical education, music and performing arts must be studied to receive particular awards.
Each scholarship level carries its own grade point requirement, and a new eligibility standard also requires applicants to meet the SAT and ACT test score required for each level. Florida Virtual Campus helps high school students track their eligibility for specific Florida financial aid programs like Bright Futures. Users follow their performance by matching up-to-date transcripts from schools they've attended, with Florida's initial eligibility standards and with State University course requirements.
FRAG
The William L Boyd, IV Florida Resident Access Grant (FRAG) provides tuition assistance for resident students attending non-profit colleges and universities in the state of Florida. Qualified applicants must be residents of Florida for at least12 consecutive months prior to starting school. Residency cannot be established by an out of state student whose primary purpose for living in the state is attending college.
FRAG applicants must be enrolled in bachelor's degree programs at eligible independent Florida colleges and universities. Students must complete 12 credit hours each semester – with the exception of nursing students who qualify with 9 credits. Each recipient must also be classified as an undergraduate, in pursuit of his or her first bachelor's degree, by the attending college or university. Student who are in default repaying any previously issued state financial aid must make payment arrangements, or forfeit eligibility for FRAG funds.
In addition, recipients may not be enrolled in a course of study that leads to a degree in theology or divinity.
For more information about the FRAG, including renewal or reinstatement information, check with the participating college or university you plan to attend. The program is administered as a decentralized initiative, so each school has the authority to include specific application protocols. The maximum FRAG award amount is contingent upon legislative appropriations, so it changes annually.
FSAG
Florida Student Assistance Grant Program (FSAG) provides need-based tuition assistance for Florida students demonstrating substantial financial difficulty meeting college expenses. Awards are available for undergraduate degree candidates who are enrolled at participating institutions of higher education, including state universities, public community colleges, and some private, non-profit 4-year schools. Eligibility is limited to Florida residents pursuing their first bachelor's degrees.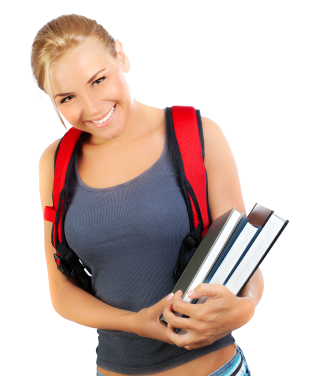 Applicants must demonstrate financial need through FAFSA results, and meet general eligibility requirements for receiving Florida financial aid. Students in good standing can renew their FSAG by maintaining a 2.0 grade point average and filing fresh FAFSA's every year. renewal evaluations are conducted near the completion of second semester.
For students pursuing higher education at Florida community colleges and career centers, the FSAG-CE variant provides funding that can be applied to associate's and certificate courses of study.
Talented Twenty Program
This is not a specific grant or scholarship per se, but rather an opportunity for students in the top 20% of their academic classes to enjoy priority access to some forms of Florida State financial aid. The initiative is part of the Governors Equity in Education program. Applicants must exhibit FRAG eligibility to be considered for Talented Twenty designation. Qualified applicants must also complete the eighteen core course requirements for admission to Florida colleges.
Florida puts forth additional grants and scholarships, which are accessible through the state's comprehensive Office of Student Financial Assistance. In addition to publicly sponsored education assistance, Florida residents qualify for privately funded student aid.
Florida Memorial Scholarships
Frederick W. and Grace P. Brecht Scholarship
This scholarship is for students who have been residents of Brevard County for at least two years or those who have graduated from Brevard county high schools. Eligible students must:
Be accepted for admission to a community college or university in the state of Florida
Be enrolled as a full-time, degree-seeking student in an undergraduate, graduate or professional program.
Demonstrate financial need.
Have an overall GPA of 2.0.
Have good moral character and habits.
Awards are around $1,000 each, and Brecht Scholarship applicants must file Federal FAFSA requests.
Mary Ellen Burnett Scholarship in loving memory of George H. Burnett
This scholarship, established in 2003 to honor George Burnett, is for entering freshman at the University of Florida . Applicants must exhibit financial need, and be graduates of these schools: East Ridge High School, Eustis High School, Leesburg High School, Mount Dora High School, South Lake High School, Tavares High School or Umatilla High School.
If there are no qualified applicants who attended these schools, the scholarships may be awarded to any eligible area student who graduated from a regional high school. Preference is given to exceptional students with one of the following special circumstances: deaf/hard of hearing, emotionally or physically disabled, learning disabled, blind or gifted.
Secondary preference is given to students enrolled in agriculture or education degree programs. Minimum award amounts are $500 each semester, and additional information is available at the university's Office for Student Financial Affairs.
The Sunshine State originates several generous student assistance programs. Don't leave Florida financial aid on the table: Tap public and private grants and scholarships to help mitigate the cost of your college education.