Connecticut College Financial Aid Programs
Get Your Share from the Government
The state of Connecticut supports a variety of financial aid programs for its resident college-bound students. Sponsored by the state, these programs are administered through the Connecticut Office of Higher Education, and the Connecticut Board of Regents for Higher Education. Connecticut's financial aid programs include merit-based and need-based grants and scholarships, as well as tuition waivers and loan-forgiveness plans for students pursuing professional degrees in critical need disciplines.
First Step – The FAFSA
Students pursuing any state or Federal financial aid must first fill out, and submit, the Free Application for Federal Student Aid, or FAFSA. The information students provide on their FAFSA application is used to generate a Student Aid Report, which outlines the levels of government financial aid for which the student is eligible. All state and Federal financial aid programs are dependent upon the submission of the FAFSA, and students should make this a priority before beginning their search for any form of college funding.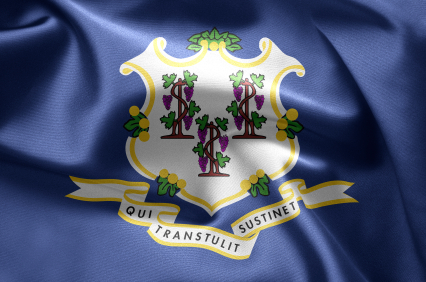 General Scholarships and Grants
Students from the Constitution State have access to a variety of general scholarships and grants designed to help them realize their college ambitions. Connecticut offers both need-based and merit-based financial aid programs as a way to make higher education more accessible to all. The following examples demonstrate the scholarship and grant opportunities that are available to residents students in the state of Connecticut.
The Connecticut Capitol Scholarship is available to high school seniors who graduate in the top 20% of their class, with a minimum SAT score of 1800. Eligible students may receive up to $2000 per year to be used at a state college or university. Awards are decided by academic merit and financial need. Students can apply through the offices of their high school guidance counselor.
The Connecticut Aid for Public College Students provides financial assistance to students enrolled in a 2-year or 4-year state supported public college or university. To be eligible, students must demonstrate the requisite level of financial need. Award amounts vary. Students may apply through their college's office of financial aid.
The Connecticut Independent College Student Grant Program is available to resident students attending an approved independent college or university within the state. Students may receive up to $7,875 in financial assistance per year. Awards are determined by financial need. Students must apply through their college or university's office of financial aid.
The Connecticut Veterans Tuition Waiver is available to veterans, and active members of the Connecticut Army and Air National Guard. Tuition waivers are also available to the dependent children and surviving spouses of military service-members killed in action after September 11, 2001. Interested students should apply through their college's office of financial aid, or its office of veteran's affairs.
The Connecticut Senior Citizen Tuition Waiver is available to resident students aged 62 or older who are returning to school at one of the state's public colleges. The tuition waiver is only offered after all other class registration has been completed, and is contingent upon the availability of space in the desired course.
The College Access Grant is supported by Federal and state funds, and is designed to increase access to higher education for traditionally under-represented students. Award amounts vary according to college, financial need, and availability of funds. Students should contact their high school guidance counselor, or their college's office of financial aid, for application information.
Career Specific Financial Aid
Connecticut offers a single career specific financial aid program for its resident students. It addresses the need for qualified teachers within the state, and the need to promote diversity within the state's teaching population.
The Connecticut Minority Teacher Incentive Grant/Weisman Teacher Scholarship is available to minority students in their junior or senior year of a teaching program at a state college or university. To be eligible students must be nominated by the Dean of Education from their college or university. Approved recipients may receive up to $5000 per year in grant money, renewable for 2 years. Students who agree to a four year teaching contract in a Connecticut public school following graduation may also be eligible for a loan reimbursement of $2500 per completed year of their contract.
Connecticut Student Loans
Resident students of the Constitution State also have access to low cost, fixed interest, loans through the Connecticut Higher Education Supplemental Loan Authority. Much like Federal education loans, CHESLA offers student friendly loans as an alternative to private lenders. These loans offer many advantages over private lender loans. CHESLA loans currently offer fixed interest rates of 5.95%, and interest only payment plans for as long as the student remains enrolled in college. There are no application fees, and students may borrow up to the total cost of tuition, less any other approved financial aid.
Students in Connecticut have access to some of the best colleges and universities in the nation, and with the help and support of the Connecticut Office of Higher Education, and the Connecticut Board of Regents for Higher Education they also have access to financial aid programs designed to help them make their college dreams a reality.