Web Design Scholarships
Challenge yourself Creatively, Work in Graphics and Site Development
Web design may begin with a basic knowledge of graphic design, but it surely does not end there. Websites are no longer static standalones in cyber space. They are dynamic and knit together with an array of technologies that require constant attention and skill to develop and operate.
Today's web design professional will not only have the computer graphic skills to compete with other designers, but a solid knowledge base of common programming and scripting languages is a necessity. Although web building programs like Dreamweaver will do a lot of the HTML for you, it is imperative that, at a minimum, you know how to hack the HTML and design with CSS.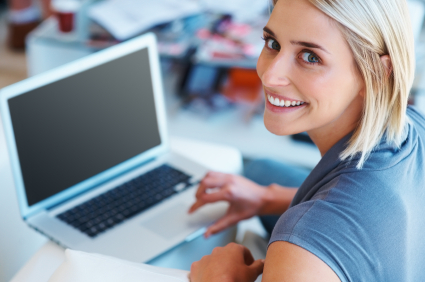 Being a true webmaster requires you to become knowledgeable in databases, blogs, RSS, search engine optimization, and concepts of online marketing and e-commerce as well. Of course, there are specialists in all fields, but being well rounded is always to your benefit. Most work environments will expect fast-paced work with an ability to adapt to client needs. Web development is an ever evolving process, and companies are always in search of young talent proficient in the new technologies. To this end, scholarships are being developed to help craft this new talent.
Below is a small sampling of scholarships that are available. Programs in internet technology and computer media are growing all over the nation. Many of these are through art schools, while others take a more technical approach. Most are a mixture of the two. a lot of these schools offer merit scholarships for both academic and artistic achievement. Check with your school too see what scholarships they may offer.
Scholarships
Web design students enrolled in Corcoran College of Art and Design have the option to explore any of the following scholarships available through the school:
Dean's Scholarship may earn you up to $4,000 as an undergraduate.
Academic Achievement Award goes to only the most outstanding GPA on campus. Up to $8,000.
President's Award is designated for first-year and transfer students. This award is $8,000.
Scholastic Art Awards offer up to $1,000 for academically outstanding work.
Corcoran College of Art and Design Scholarship is awarded to non-traditional students. Applicants must excel academically. Up to $3500 is available.
Nearly two-dozen endowed scholarships are available through the school, as well. Request a current list.
The Registry of Interpreters for the Deaf (RID) funds a RID Outstanding Web Design Award. The scholarship recognizes an exemplary chapter web site design and awards up to $300 for the winner.
Savannah College of Art and Design funds the following scholarships:
Frances Larkin McCommon Scholarship awards full tuition to students with a strong academic profile whose work has been judged as superior by the Admissions Review Commitee.
Artistic Honors Scholarships also give awards to students whose work has been recognized as outstanding in a number of national awards. Up to $15,000 available.
Atlanta College of Art Scholars Award is given to students for academic and artistic merit. GPAs of 3.5 are required and student work must be outstanding.
Combined Honors Scholarships recognizes only the most meritorious students all around. Awards are up to $10,000.
The ESA Foundation Scholarship Program was established to assist women and minority students who are pursuing degrees leading to careers in Computer & Video Game Arts. The scholarship is open to undergraduate students and graduating high school seniors. Up to 30 scholarships of $3,000 each will be awarded annually, 15 to graduating high school seniors and 15 to current college students. Eligible students must be enrolling or enrolled in a full-time undergraduate course of study at an accredited four-year college or university in the United States, and maintaining a grade point average of 2.75 or above.
The Electronic Document Systems Foundation (EDSF) is dedicated to enhancing the value and relevance of document and graphic communications worldwide. In doing so, they offer over 25 scholarships to reward and help the next generation of professionals in the Document Management and Graphic Communication industry. Scholarships vary in scope and value, with awards of up to $5,000. Filling out one application allows prospective students to apply for all scholarships.
The AP-Google Journalism and Technology Scholarship Program is aimed at students interested in digital-minded journalism, and the innovations inherent therein. A key goal is to promote geographic, gender and ethnic diversity, with an emphasis on rural and urban areas. Students from diverse backgrounds, as well as those attending rural-area institutions, are strongly encouraged to apply. A selected number of scholarships will be based on financial need. Six scholarships of $20,000 will be awarded.
Technology Scholarships
Browse Scholarships
Resources
More Educational Resources