Telecommunications Scholarships
Funding For Your Specialty
The face of telecommunications is ever-changing, so educational efforts are tasked with keeping pace. As "obsolete" mediums, such as television and conventional radio, offer ground to emerging technologies like streaming web-based content and satellite radio, employment opportunities become more widespread within the industry. Today's telecommunications professionals still work in television and radio, but more and more are wading-in to cutting-edge industries: wireless, broadband, and digital data.
As a result of industry expansion and paradigm shifts, increasing numbers of scholarships are awarded to telecommunications students. Opportunities in the field exist for a variety of specialties: graphics, audio, video, production, broadcast advertising, and management. Telecommunications professionals earn Bachelor's and Masters degrees, and some augment telecommunications degrees with auxiliary course work in law or business management.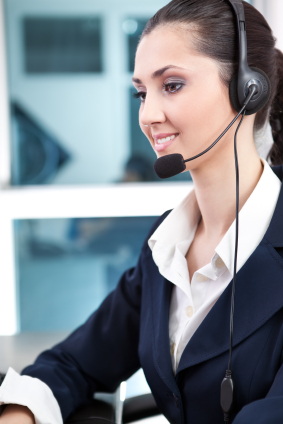 Scholarships
Ball State University Department of Telecommunications sponsors the following scholarships for telecommunications students:
National Association of Hispanic Journalists awards minority students tuition waivers to attend the national conference.
The David Letterman Scholarship awards up to $10,000 for an outstanding "creative endeavor." Applicants must already be invested in the telecommunications program to be considered.
Dr. John Kurtz Scholarship is awarded to a student with a demonstrated aptitude for pursuing traditional communications: television, film, or radio. Awards are worth up to $2500 each.
Molley Daily Telecommunications Internship Award provides up to $1,000 to assist with expenses during a student's internship.
National Academy of Television Arts and Sciences includes prestigious scholarship awards among the group's industry advocacy efforts. Valued up to$40,000 each, the undergraduate college assistance helps students enrolling in telecommunications degree program. Jim McKay and Mike Wallace Memorial scholarships are reserved for candidates specializing in television.
Ohio University School of Media Arts and Studies Scholarships include:
Thomas Streich Memorial Scholarship is awarded to an upper level student who shows exceptional skills in the Audio department.
Robert Coe Scholarship is given to third or fourth year student with outstanding academic transcripts and aptitude for broadcast management.
Mickey Franko Memorial Scholarship goes to a student with aspirations in management and radio.
Leonard Auerbach Regional Representatives Scholarship recognizes an outstanding student in broadcast advertising – with an emphasis on radio.
Philip Schmidt Memorial Scholarship is a need-based award.
Cox Communications Telecommunications Scholarships are awarded to dozens of high school seniors from Oklahoma, who are enrolling in telecommunications programs at the University of Oklahoma. Awards are each valued at $2,000, which includes an internship opportunity with Cox Communications.
The University of Maryland awards a number of scholarships for degree-candidates in the school's Masters in Telecommunications (ENTS) program:
ENTS Academic Scholarships are awarded to students who show academic merit and demonstrate financial need. Awards are worth up to $500 each. Applications must include current resumes and letters stating why the applicants feel qualified for the scholarship.
ENTS Assistantship Scholarship is awarded to graduate students who will be engaged in a department assistantship.
Kaushal Beda-Joab Noda Telecommunications Research Scholarships recognize the outstanding research of graduate students whose work shows potential for industry innovation. Recent scholarship values were up to $3500 each.
Indiana University offers scholarships through the Department of Telecommunications, which demonstrate the range of student specialties within the department:
Sheehan Memorial Award gives recognition to a student project that is outstanding in its production. Awards are valued up to $500 each.
Jennifer Byrne Shull Scholarship awards $500 to a female student whose academics and extracurricular activities underscore her value to the department.
Lee Nourvelle Scholarships reward students who demonstrate the most financial need, but whose academics and creativity are also valuable to the department. Awards are valued up to $1500 each.
Leroy Bannerman Award in Innovative Audio gives $500 each, to qualified students who demonstrate creative use of audio, to enhance broadcast media.
University of Michigan Telecommunications Information Studies and Media is a College of Communication Arts and Science Program that offers scholarship assistance to qualified applicants. Recent awards include the Gene Jankowski Scholarship in Telecommunications and the Ira and Jennie Greeen endowed Scholarship.
University of Alabama College of Information Sciences provides financial support for worthy candidates within the school's undergraduate telecommunications degree programs. Applications are available online at MyBama, the service and information resource maintained by the University.
University of Florida College of Journalism and Communications provides financial support for qualified telecommunications majors. Values range from $300 each, to those that exceed four-thousand dollars. Randolph A. Hearst Scholarship, Jim Kerlin Broadcasting Scholarship and other specialized awards are put-forth annually.
Wisconsin State Telecommunications Association is active supporting degree-seekers in telecommunications fields. The organization grants upwards of twenty-five annual scholarships for telecommunications education. Awards are valued at $1500 each.
Technology Scholarships
Browse Scholarships
Resources
More Educational Resources