Technical Writing Scholarships
Get Scholarship Money for Tech Writing
Technical writers specialize in translating technical documents into written products like owner's manuals that are easily understood by a general audience, often consumers. When you purchase electronic gear that comes with a booklet containing instructions, that material was the work of a technical writer (or technical communicator). This type of professional writing requires that you have not only an interest in and aptitude for writing, it also demands an ability to understand the structure and function of the devices you'll be documenting.
That's because the job includes studying products and working with the engineers who develop them in order to make them easier to use, and thus easier to document. To write successful documentation for software, hardware, mechanical components, or any other item you'll need to comprehend how they work, and how the user can best approach them. Technical writers also choose illustrations for the guidebooks they produce.
Most technical writers work for computer companies or engineering firms, but it's also possible to find technical writing assignments as a freelancer. You will probably need to learn desktop publishing platforms suited to rendering technical documents and a variety of computer languages such as HTML and SQL.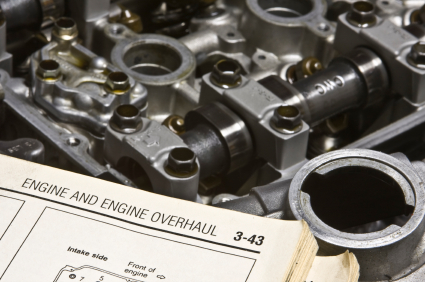 Scholarships From Professional Associations
The Society for Technical Communications (STC) is a long-established professional organization of technical communicators, including writers, editors, illustrators, and many other types of workers. One of STC's goals is to promote technical communication as a field, and to that end STC's regional chapters provide their own scholarships.
Northern California Chapters
The Northern California chapters of the STC fund the Dr. Kenneth M. Gordon Memorial Scholarships for students at Northern California universities. The scholarships range from $500 to $1,000, and they go to students who have shown potential for the profession.
San Francisco Chapter
For students in San Francisco State University's Technical and Professional Writing Program, the San Francisco chapter of STC has established a fund that provides an annual scholarship of up to $500.
Technical Editing Special Interest Group
A branch of the STC known as the Technical Editing Special Interest Group hands out the Diane Feldman Technical Editing SIG Scholarship for $1,400 to students enrolled in technical communications or a related field. There is a second scholarship available for graduate students. You must have completed two years of training past high school level, and part-time current enrollment is acceptable.
Orlando Chapter
The STC's Orlando chapter set up the Melissa Pellegrin Memorial Scholarship Fund to pay awards of between $500 and $1,000 to either one or two promising students in the technical writing program at the University of Central Florida. Both undergraduates and graduate students are eligible to apply.
Another professional group in the field of technical communication, the Inland Empire Society of Technical Communication, created the Michael Stern Memorial Scholarship for $500. It is given to a student enrolled in the technical writing certificate program at the University of California (Riverside) Extension, and it's intended to pay for a writing course. Applicants should be excellent writers who have shown a fascination with communicating their ideas.
The professional society known as the American Institute of Aeronautics and Astronautics offers the Abe M. Zarem Award for Distinguished Achievement to graduate students who are extremely proficient in technical writing. Winners will be accepted into the Student Paper Competitions at one of two prestigious conferences.
College Scholarships
Purdue University
Purdue's English Department hands out the William H. and Ruth E. Crouse Scholarship for Writing and Publishing. It gives $5,000 to an undergraduate majoring in Professional Writing who has focused on those two fields. A resume, transcript, two work samples, and letter stating your goals must accompany your application.
Oklahoma State University
Oklahoma State University's English department provides the Professional Writing Scholarship for $200 to the graduate student who has produced the best essay in Composition/Rhetoric or communication. To win, you must write fluently and your essay must be original, significant, and well organized.
Northern Arizona University
Northern Arizona University's English Department offers a number of suitable scholarships. One, the Alex Weirich Memorial Scholarship, is designed specifically for graduate students in the Literacy, Technology, and Professional Writing degree program. The Weirich scholarship goes to a second-year student who excels in one of three areas (the history of rhetoric, technology, or gender identity).
University of Wisconsin (Stevens Point)
The University of Wisconsin's Department of English makes an entire page of scholarship information available. Three of the awards are intended for technical writing students:
The Bryon Crites Memorial Award (amount varies), which requires a GPA of 3.0, is given to a financially needy student who excels in business or technical writing
The Had Manske Poetry Award ($250), interestingly, lists scientific or technical writing as a qualification for submitting poems to the competition
The Dr. Ron Pine Technical Writing Award ($100) goes to the student who has the highest GPA in technical writing courses.
Technology Scholarships
Browse Scholarships
Resources
More Educational Resources