Network Security Scholarships
Industry Requirements are Climbing: Get your Education Today
Hackers are the biggest problem faced by nearly every website. These dastardly-deed doers can change simple information on a site just to get a laugh, or they can create havoc and send viruses, steal identities, credit card numbers, bank account information, and much more. As the world becomes more dependent on the internet, there arises a need to combat these hackers. That's where network security professionals come into play.
These security guards work to dismantle the work of hackers as well as address other computer problems. There are many levels of this profession from running a help-desk to running an organization protecting vital information for major enterprises. To excel in this IT world, professionals are forced to be up-to-date on the latest technology, tools, and security programs. Are you interested in this or a related field? Take a look at a few scholarships offered to aspiring Network Security Professionals.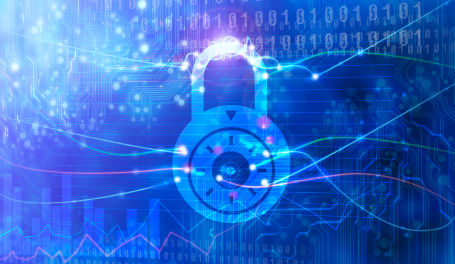 Scholarships
The Federal Government is one of the biggest employers of Network Security Professionals. They provide two different scholarship programs for students studying this field.
CyberCorps: Scholarship for Service- This program was created to strengthen those who will be employed by the government to protect classified information. Sponsored by the National Science Foundation, this award provides money to cover the cost of books, tuition, room and board and a stipend of $8,000 to undergraduates and $12,000 for graduate students. The major part of this program is that students must work in for the government after graduation. This is service part of the scholarship.
Information Assurance (IA) Scholarship Program- The National Security Agency provides this annual competition. The Department of Defense's Information Assurance Scholarship Program is aimed at increasing the number of quality Network Security professionals, and strengthening the information assurance infrastructure of the United States. The winners of the IA competition receive full scholarships and a $17,000 stipend per year- $22,000 for graduate students.
The Symantec Software Scholarship awards $10,000 to a high school student who creates a software-based science project and enters into a Utah regional science fair. The Symantec scholarship aims at innovation for math, science, and software careers. Symantec is an internationally known company that provides security, storage and systems management solutions to clients of all sizes.
The National Education Foundation offers the CyberLearning Scholarships for jobseekers. This award gives individuals course packages containing 100-400 courses on subjects ranging from Microsoft, Adobe, Oracle, Programming, Web Design and many more. Each one of these programs costs roughly $400-$800, but with the CyberLearning Scholarship you get access to these materials for free! The purpose of this program is to give jobseekers the necessary skills to find their perfect career.
Students aren't the only ones that receive financial help. Colleges and Universities can get aid too in the form of equipment. This is how they have the latest technology. Cisco is one of the biggest donors to collegiate programs all over the world. The company recently gave over $60,000 in Cisco equipment to Purdue University, which is also one of the federal government's academic centers of excellence.
Technology Scholarships
Browse Scholarships
Resources
More Educational Resources