Managing Innovation Scholarships
Be the Link Between Business and Technology: Build Innovative and Scalable Solutions
Most people don't think of business and technology going hand-in-hand. However, this couldn't be farther from the truth. With new technology comes the need for those who can manage technology. This is where the need arises for those with sound technical capabilities and superior managing skills. Those who have a passion for innovation combine these proficiencies into new ventures-they are called "entrepreneurs."
Innovation is required in every field from healthcare to education to business. Every area has their specific needs such as employing new technology and managing it, managing conflicts and obstacles to innovation, as well as simple data management.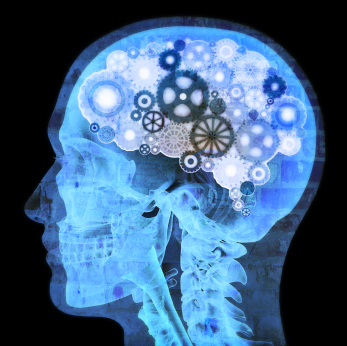 Scholarships
Champlain College
Champlain College is a private, non-profit college. Its Managing Innovation and IT graduate level course combines the best aspects from both business and technology management. The curriculum is designed not teach you new technology, but how to manage new technology. There are many scholarships that students in this program can apply for.
New American Student Scholarship is designed for the more non-traditional student and gives preference to a student living off-campus. Students must prove financial need. The scholarship is open to those pursuing the program in Managing Innovation.
Their Vermont First Scholarship is aimed at income students who are going to be first generation college students. The award provides the full cost of attendance at Champlain. Students must live on campus to be considered or this scholarship and also eligible for Federal Pell Grants
Other scholarships include the Single Parent Scholarship, Phi Theta Kappa Scholarship, and other state and federal grants.
Business Innovation Factory
Business Innovation Factory is an organization which allows all sorts of innovators to come together and test out new solutions faced in systems such as healthcare, education, entrepreneurship, and energy in real-world environments. For eight consecutive years they have held a BIF Summit. Here, great minds are brought together to interact with other thinkers they wouldn't otherwise have the opportunity to. For instance, shoe designers are able to learn how car designers' processes can be applied to their own business. There is a great aura of learning and collaboration at these events. They offer a Community Scholarship which is given to individuals who both contribute to and benefit from the BIF summits.
Center for Innovation and Entrepreneurship
The Foster School of Business at the University of Washington's Center for Innovation and Entrepreneurship (CIE) is dedicated to helping students transform their business ideas into real businesses. They give students anywhere from undergraduates to PhD the knowledge and skills necessary to make their dreams a reality. They offer programs such as the Business Plan Competition which provides business students the opportunity to present their business plans to venture capitalists in the Seattle. Over 105 companies have been started because of this program and over $1,332,000 in prize money has been awarded.
The Foster School of Business offers both merit and need based scholarships. These range from $1,000 to $2,500. You must demonstrate financial need to be eligible for their need based scholarships, whereas everyone is eligible to apply for their merit based scholarships
Worcester Polytechnic Institute
Worcester Polytechnic Institute's Collaborative for Entrepreneurship and Innovation carries the motto of "Technology. Vision. Venture." This program is for anybody who has the desire to create new technologies, services, products, or simply has an entrepreneurial mindset with no clear goals in mind yet. This program helps further these goals through various competitions, advising, mentoring and extra-curricular programs. They offer access to a wide range of entrepreneurs to help students acquire the skills needed to become successful entrepreneurs themselves.
Students are invited to apply for the Dearborn Foundation Scholarship. The Dearborn Foundation realizes the continuing need for entrepreneurs in the world, and aims at providing funding to those who show the capability to further this field. This scholarship requires a handwritten application along with a questionnaire determining the applicant's ability to think analytically.
Milton Fisher Scholarship for Innovation and Creativity
The Milton Fisher Scholarship for Innovation and Creativity offers four-year scholarships of up to $20,000-up to $5,000 for four years- to students from Connecticut or the New York City metro area planning on attending any college in the United States. Students who have solved a scientific or technical problem, or have come up with a unique solution to problems faced by their communities are encouraged to apply. It specifically is designed to award those possess innovative and creative problem solving skills; it is not intended for students who have shown academic merit or financial need.
Freebie
The MIT Open Courseware Program is access to free MIT course materials which cover almost all undergraduate and graduate subjects taught at MIT. Their Managing Innovation and Entrepreneurship program discusses what every successful technology-driven entrepreneur needs to organize their firm. It shows how entrepreneurs can continually innovate their companies so that they can stay ahead of the competition.
Technology Scholarships
Browse Scholarships
Resources
More Educational Resources