Computer Studies Scholarships
Learn Database, Software Dev and Information Systems
With technology playing an increasingly important role in today's culture, there is a huge need for more programmers, software developers, and all sorts of other computer geniuses. More and more people are entering majors in computer studies.
Students in these programs are exposed to a broad range of subjects, all dealing with one facet of computer science. Because the demand is so high for professionals with this degree, many colleges and universities offer scholarships to attract the best and the brightest.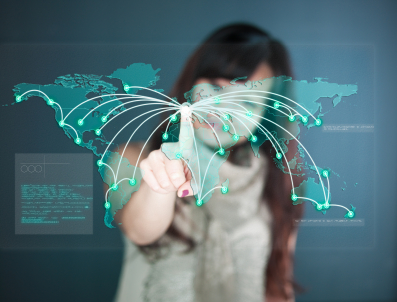 Scholarships
Saint Xavier University in Chicago, Illinois has an outstanding Computer Science program. They focus on small class sizes so that students can get as much individual help as needed. As a member to the Microsoft Developer Network Academic Alliance, they receive the latest Microsoft platforms, servers, and developer tools so students can get first-hand exposure to the latest technology.
National Science Foundation Grant- this award is given to students majoring in computer science or computer studies. It is given by the National Science Foundation whose goal is to provide academic, financial, and career-planning services to students. This annual grant has a value of $6,000 per year for up to four years.
Sylvia M. Schlunk Award- worth $1,000, this award is given to a student in either the Mathematics or Computer Science Departments who have shown remarkable achievement in the classroom.
Community College of Rhode Island (CCRI) has quite a large Computer Studies program and offers a few scholarships to students in these programs. The John W. Ruscito Scholarship and M. Sue Higgins Scholarship are two such scholarships. To be considered for any scholarship students must be in good academic standing, completed at least one year at CCRI, and be involved in a student-run organization
Austin Community College prepares students for an ever growing computer studies field. They recognize the need for qualified professionals who specialize in areas from computer programmers to system administrators, and work to equip their students with the best skills necessary to take on any role. They even have programs in game testing and game development. To help with the costs of these programs they offer a few scholarships to students in Computer Studies programs. Their Assistance League Scholarships and the Bowman Scholarships are for students in this department. The funding for these varies each year depending on how many students apply and are eligible. Be sure to apply in order to receive the maximum amount of funding!
Murray State University is one on Kentucky's most prestigious universities. Their Computer Science and Information Systems Department is as diverse of a computer science school can be. They offer classes for students who want careers working only with the computers; other curriculums are designed for those who want to work with computers and people. Whatever type of computer studies you want to pursue, Murray State has what you are looking for.
The criteria for their scholarship programs vary. Some are merit based, whereas others are need based or determined by your participation in various clubs and organizations.
Exceptional Ability- this award is given to incoming freshman who have scored at least a 28 on their ACT and have a GPA of 3.75 or are in the top 10% of their class. Students with this scholarship are required to participate in their honors program and volunteer for five hours per week.
Trustee Scholarship- this is one of the most prestigious awards for freshman at Murray State. Those with a high school GPA of at least 3.7 and an ACT score of no less than 33 are awarded $10,000! Students who attain this award are also required to be in the honors program. The Trustee Scholarship, as with their other academic awards, are given on a first-come, first-serve basis, and funds are limited. Be sure to apply early in order to receive full funding.
The University of Maryland University College (UMUC) has six majors in their Computer Information Systems and Technology Department. They have the standard programs, such as Computer Science and Computer and Information Science. They also have curriculums in newer and growing fields like Cybersecurity and Digital Media. Their Marriott Foundation Scholarship is for undergraduates who have completed at least 30 credit hours at UMUC and are in the information technology or computer science programs. Students are required to have a minimum GPA of 3.0 for consideration.
Dr. Anita Borg was a pioneer in breaking down the walls that kept women and minorities out of computing and technology fields. She dedicated her life to revolutionizing the way in which we think about technology. In her honor, Google has set up the Google Anita Borg Memorial Scholarship to give support to women in technology. This scholarship is offer all over the world. The recipients of this award are invited to a retreat at Google's headquarters where they will engage in social activities, listen to speakers, and attend workshops.
Technology Scholarships
Browse Scholarships
Resources
More Educational Resources