Computer Programming Scholarships
A Degree Earns You a Job Writing and Debugging Programs
In the broad spectrum of computer science jobs, computer programmers are the poets or the novelists of the bunch. Programmers write the scripted text that makes it possible for humans to virtually communicate with their machines. These well-trained, highly proficient and skilled professionals typically work in environments that require them to work closely with software developers in order to translate new programs into a computer language. Programmers may also be called on to debug existing programs and free them of errors.
Those who are fascinated with the language and dialogue that is unique to people and computers should consider going for their degree in programming. Students in the field who possess at least a Bachelor's degree are able to find many high-quality, high-paying jobs in this endlessly demanding technology-heavy field.
Graduates who go on to receive their Ph.D. in computer sciences may choose to go into complex research positions, computer development, or high-end management. On the other end, there are also masses of online programs and many community colleges that offer Associates degrees, which can still get you a very reasonable job as a computer programmer.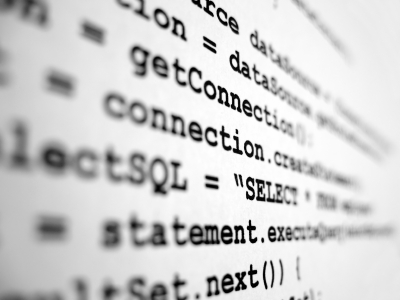 No matter what level of education you seek, you will be pleased to know that there are scholarship opportunities for you to fund your degree, certificate or technical program. Take a look at the following listing of both public and private awards, and determine which ones you are eligible for to being making up your complete financial aid package.
Scholarships
Northeastern University
Northeastern University in Massachusetts offers a Certificate in Computer Programming as well as a terminal degree in Computer Science that is considered one of the premiere in the country. Scholarships and educational opportunities are available based on merit and need, and there is quite a variety of funding available.
For example, the School of Professional and Continuing Studies Scholarship is open to students in the Computer Programming major. The Double Husky Scholarship for graduate students in dozens of departments reduces tuition by 25% for any aluma of the undergraduate program.
Brigham Young University
The Computer Science Department at Brigham Young is housed by the College of Physical and Mathematical Sciences and offers eight scholarships to its future computer programmers who are most deserving and full of academic promise. Students may not apply, but must be nominated by someone in their department. The awards range from $700 to around $4000 and generally require a minimum of at least a 3.0 GPA, if not more.
For example, the Brian T. and Katherine Hill Scholarship gives away a few thousand dollars each year to a Computer Science student with at least a 3.0 GPA in the computer department. The deadline for nominations for all of these scholarships is March 15, and students will want to remember the Brigham Young general university scholarships as well if they are going to be studying programming there.
Iowa Western Community College
Iowa Western's Associates degree in computer programming is a two-year, hands-on, practical and career-focused course with attached scholarship funding for the most qualified students who demonstrate need. Their Presidential Scholarship awards offer $1500 for the semester and in turn require that the student be in good standing, serve in leadership and service positions, and maintain at least a 3.5 GPA. After two years, this scholarship can add up to $6000 and is not renewable after that.
Georgetown University
The Mathematics, Physics and Computer Science Department at Georgetown in Washington, D.C. is highly-regarded and academically robust. A $1000 prize incentive for a student of computer programming at Georgetown is available for those who apply by February 15th for the Computer Science Scholarship. Applications are available for this award online. You may stack this money on top of other scholarships, grants, or loans to create a comprehensive financial aid package for the program.
Association for Computing Machinery
Student members of the Association for Computing Machinery (ACM) may compete for high-dollar prizes in the Annual Intercollegiate Programming World Championship and the Student Research Competition. The most precocious and talented computer "geeks" from around the world compete in undergraduate and graduate level competitions. This is a great opportunity to show off and expand your knowledge while earning prize money for college.
ACM student chapters, in conjunction with Upsilon Pi Epsilon, fund scholarships for their top student members. Applicants may be undergraduate or graduate students and are awarded up to $1,000. Contact your local chapter to find out more.
National Science Foundation
The National Science Foundation funds the Tri-Mec Scholarships in conjunction with a consortium of Mississippi Gulf Coast Community Colleges. Students on the participating campuses majoring in Computer Programming may apply for consideration, though there are other computer science related majors included in the award as well.
Recipients are awarded up to $1100 each semester they are enrolled. Qualified applicants must show financial need and fill out the FAFSA for the scholarships.
Metropolitan Community College Foundation
The Metropolitan Community College Foundation in Omaha, Nebraska awards the Karen Schnepf Memorial Computer Programming Scholarship to students in the major.
Preference will be given to a student with demonstrated financial need who is actively employed part-time in the field of programming or who is invested in finding employment in the field. This a fantastic chance for the working student to finally get a break in terms of finances and pay for their education.
University of Memphis
What if you could get paid $30,000 to practice teaching others skills in the field of computers? This school has just such a deal. The Computer Programming Teaching Fellowships are available through the University of Memphis in Tennessee.
Eligible graduate students may receive up to $30,000 to teach classes in programming. A preference is given to minority students as well as women for this scholarship, but anyone may apply.
Seminole Community College
Seminole Community College partners with the National Science Foundation to award the Computer Science, Engineering and Mathematics Scholarships to students majoring in Computer Programming and related programs at this Florida state school.
Recipients must maintain a high GPA and be willing to offer tutoring services. Keep in mind that there are also a good number of general scholarships that are available to student studying programming at Seminole.
College of DuPage
The College of DuPage in Glen Elyn, Illinois is host to the Uniforum Chicago Scholarships, awarded to students specializing in UNIX system development, an alternative software platform for computers. These award amounts are $600. The College of DuPage also offers a few other scholarships that can be used for their technical or computer science degree programs.
University of Nebraska – Lincoln
Programming students at the University of Nebraska – Lincoln in the Department of Computer Science and Engineering have the opportunity to win scholarships in a day of high-energy computer programming competitions.
They also offer a number of awards for students at different levels of their education, as well as graduate fellowships and assistantships. See their website for more details on this unique offering.
Scholarships for Women in Programming
Google Anita Borg Memorial Scholarship
This incredible female not only founded the Institute for Women in Technology, but now through her memorial fund is helping dozens of women achieve their computer-education dreams by sponsoring scholarships for their schooling. The Anita Borg Scholarship, which you can apply for through Google, is available internationally and is very competitive and generous in its offering. Female leaders and technological innovators who win this award will be granted an unspecified amount to go towards their education in computer programming, or another computer science related field, and will attend a retreat sponsored by the scholarship.
AWC Scholarship Fund for Women in Computing
The Ann Arbor, Michigan Association for Women gives away $1000 scholarships to remarkable female students of computer technology, including computer programming, who are studying in the region. They aim to diversify the career workforce and the computer field in general, which tends to be male-dominated.
To be eligible for this award, applicants must submit an essay, a letter of recommendation, and a resume, and must have at least two semesters of remaining coursework to be done in their computer programming training.
Computer Programming Extras
As a committed student, be sure to take advantage of any opportunities that you may be missing out on by getting in touch with the financial aid office or computer networking department of your school or university. This way, you will be in the know about private scholarships only available through your program and ones specific to your circumstances, such as the Anita Borg and the AWC Scholarships for women, as well as the more generalized ones.
Look out for other resources that may be useful hubs of information and prize money like that of the National Science Foundation. These non-obvious pockets of money may come in handy in your quest to find funding, and can be found through technology corporations, computer clubs, and local associations for technical professionals. Hunt around your community for these institutions and let them know your circumstances and unique needs and capabilities that led you to computer programming in the first place, as they may have access to additional funding of which you might never have been aware.
Your education as a programmer will benefit from utilizing every resource you have at your fingertips to fund and support your studies.
Technology Scholarships
Browse Scholarships
Resources
More Educational Resources