Information Technology Scholarships
Study a Broad Base of IT Disciplines
Information Technology is the umbrella covering the smorgasbord of technological studies that make it possible for our society to rely primarily on these processes of information to run smoothly and efficiently. Everything we encounter in our daily lives, from supermarket checkouts to traffic lights to medical records, is incredibly dependent on the concepts of information technology. Among computer-related education backgrounds, information technology is certainly the most comprehensive, as it can encompass a range of fields from network basics to web design, data analysis to systems infrastructure, information security to troubleshooting.
Whether you choose to specialize in one of these niche arenas or simply receive your general undergraduate or graduate degree in IT, you will be well-prepared for a career in computing, management, research, development, or entrepreneurship. In such a progressive and constantly changing field, students in IT will want to make sure they keep any special skills or certifications up-to-date with current standards in order to maintain a competitive edge and stay abreast with the forefront of information technology developments.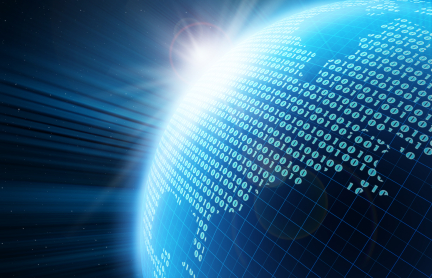 Likewise, the IT industry ensures that it stays updated with the future of modern technology by providing scholarship support to up-and-coming information technology students. Below you will find a good number of the plethora of scholarships specifically targeted towards those who are dedicated to pursuing an education in information technology.
General Study
Foundation for Information Technology Education
The FITE is the leading professional foundation that partners with the Association of Information Technology Professionals to support IT workers through education, conferences, literature, and news. The Foundation for Information Technology Education sponsors a number of scholarships that are open to its student-members, including the following:
Betty Stevens-Frecknall Scholarship awards funds to undergraduate students enrolled in a four-year Information technology program. Betty Stevens-Frecknall was employed in the computer field as a data analyst when computers were still large behemoths and personal computing was still unheard of. The fund in her honor is committed to furthering progress in the IT field.
Kevin Jetton Service Scholarship goes to an outstanding undergraduate in a program of Information Technology. Student must be a member of the Association of Information Technology Professionals (AITP).
The William Reaugh Scholarship is devoted towards an IT major with at least a 3.0 GPA who is enrolled in a collegiate program full-time and has already completed one semester. The award amount varies.
The Sherry Anklam Memorial Award considers leadership, academic motivation, community participation and involvement in the AITP as its primary factors. This award is named in honor of a past president of the AITP, and is only available for student-members of an AITP chapter located in Northeastern Wisconsin.
Dave Sanders Memorial Scholarship is awarded specifically to a Columbine High School senior who is pursuing Information Technology. Award is named in honor of a Columbine High teacher killed in the 1999 massacre.
Robert Half Technology/AITP Scholarships
Robert Half Technology specializes in providing top level IT personnel to business and industry, while AITP is the main support organizations for professionals in the IT arena. Together, the two combine to produce the Robert Half Technology/AITP Scholarships, which award up to $2500 to two qualified students enrolled in an Information Technology program. Applicants must be student-members of the Association of Information Technology Professionals and maintain at least a 3.0 GPA. Special consideration is given to those who demonstrate community service and involvement, leadership and excellent academic motivation.
LITA/LSSI Minority Scholarship in Library and Information Technology
This scholarship is awarded annually by the Library and Information Technology Association and by Library Systems and Services Inc. Eligible students for this $2,500 Minority Scholarship in Library and Information Technology must necessarily be a part of a minority group, and must be dedicated to the ideas and usage of automation in library sciences.
Candidates will submit a personal statement, letters of reference, and academic information referencing their interest in library sciences and their experience in leadership. The recipient of this award cannot have earned more than 12 credit hours in a Master's of Library Science Program before being given this scholarship.
Morgan-Stanley Information Technology
Morgan-Stanley Information Technology scholarships are awarded annually. Many of these awards include internships and career possibilities with Morgan-Stanley, a well-known provider of financial and technological solutions. The awards, fellowships, and non-credit programs are primarily targeted towards minorities and female candidates.
Morgan Stanley sponsors the Richard B. Fisher Scholarship, which is open to minority students, including LGBT, African-American, Hispanic and Native-American students. A high GPA is required and applicants must be in their sophomore or junior year to qualify. Students must be interested in the IT field in the realm of the financial sector. Recipients may receive up to $10,000 and a summer internship with the company.
Regional Scholarships
Florida Association of Education Data Systems
A Florida-resident who has at least a 2.5 GPA and is planning on attending a college or university in the state of Florida to study information technology or computer science may apply for the Dr. Robert W. Sims Memorial Scholarship. This award is generously sponsored by the Florida Association of Education Data Systems (FAEDS) and is given in the amount of $3,000 per year. The deadline for this scholarship is February 15th. The online application, essay and transcripts must be submitted by this date to the FAEDS panel.
Highland Community College
Students at this community college in Northwest Illinois may apply for the Eduard Buss Business and Technology Scholarship. A declared IT major who is full-time at the college may be eligible for this award based on grades, motivation, and academic excellence. No other residency or financial stipulations are made for this award.
More Options for IT Majors
As you search for scholarships in Information Technology, you will find that many colleges and universities that offer an IT major will have general funding and other non-specific scholarships you may be eligible for based on your academic performance, minority status, test scores, location, or personal interests. Institutions like University of California – Berkeley School of Information have top-notch programs in Information Technology, and a variety of general university-wide scholarships to support their most needy and deserving students. In addition, they offer some of the best fellowships that support graduate students in the IT field. Use your interest in IT as a starting point, and continue to explore the range of grant, competition, and scholarship funding that is available through national and regional organizations like the Association for Information Technology Professionals.
Technology Scholarships
Browse Scholarships
Resources
More Educational Resources