Scholarships for Online Engineering Programs
Log on, Study, and Earn Your Degree
Traditional college pursuits are associated with enrollment at conventional brick-and-mortar colleges and universities. Shifts in the way people earn degrees has more and more candidates completing course work in non-traditional ways. One contributing factor is a shift in the age demographic attached to students of higher education. Increasingly, students are starting college later in life, or returning to school to finish degree programs that were started previously.
Adult students require flexibility that allows them to manage family and employment responsibilities as they attend college. Evening and weekend programs are in-place at many noted universities, to accommodate working students and those with children. For students that are not in a position to attend classroom instruction, distance learning, also known as e-learning or online learning, presents an attractive higher education options.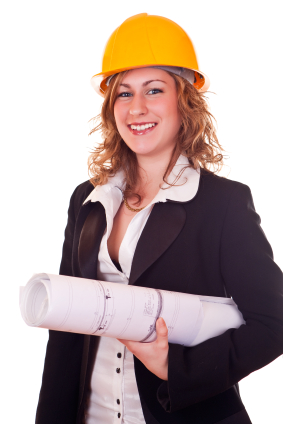 For scholarship-seekers, online degree programs can be problematic. Scholarships are administered for mainstream, traditional, campus-based programs, so finding ways to benefit during online degree-pursuits can be challenging. Scholarships for engineers are generally based on full-time enrollment. In contrast, many online degree programs are not designated as "full-time." And some funding is specifically attached to particular schools or geographic regions of attendance, so online learning does not qualify.
For online engineering degree candidates, targeting large-scale student assistance programs, especially those offered by the Federal Government, is a prudent first step. Accredited online engineering course work qualifies for Federal Direct Loans and assistance reserved for STEM subjects. School-specific aid is also offered to worthy online learners, based on individual eligibility requirements.
Online Engineering Programs
Champlain College Online is highly rated by U.S. News and World Report, for its Bachelor of Science in Software Engineering program. Scholarships and other aid are administered by the school's Financial Aid Department. Enrolled students demonstrating academic merit and financial need are automatically considered for scholarship programs. If you apply as a veteran or active-duty military personnel, you may also qualify for certain tuition waivers that cover the full cost of attendance.
Earn a Master's Degree in Civil Engineering or Electrical Engineering from Norwich University online. The college is heavily invested in its online graduate programs, so the Financial Aid Office outfits qualified students with scholarships and grants for tuition.
Penn Foster College specializes in distance learning. The e-college offers four Associate's Degrees in engineering technology: Civil Engineering, Mechanical Engineering, Electrical Engineering and Industrial Engineering. The technology degrees prepare students for entry-level jobs in the field, as hands-on practical technicians. Penn Foster typically does not offer scholarships, but advertises affordably priced online programs.
Regis University is highly rated as both a traditional campus, and as an e-learning institution. Engineering certificates and degrees available from the college include Master of Science in Software Engineering and Systems Engineering. The University maintains a stable of well-funded scholarship opportunities, many of which are approved for online programs.
University of Maryland Distance Learning offers an impressive portfolio of online degree programs. Engineering students are served by reputable online degree programs issuing Master's of Software Engineering Degrees and Certificates in Software Engineering. Dozens of scholarships are sponsored by the college, including options targeting non-traditional students.
Additional Online Graduate-Level Engineering Programs
The University of Southern California's Distance Learning Program is highly ranked, especially for online Master's Degree programs for aspiring engineers. The blended curriculum accommodates distance learning, but also fosters interaction between classmates and faculty.
Penn State University World Campus offers advanced degree options for online engineering education. The Civil and Systems Engineering Degree Programs are facilitated by 6 consecutive semesters of online education, covering 12 core courses. The semesters each consist of two, seven-week terms.
Columbia University School of Engineering and Applied Sciences (SEAS) maintains a distance learning option called Columbia Video Network. Accredited courses, certificates and degrees are available for distance learners. Graduate Engineering Distance Learning, from Columbia, offers Applied and Systems Engineering degree options, which can be completed via the Internet.
Engineering Scholarships
Browse Scholarships
Resources
More Educational Resources