Options for a Medical School Loan Consolidation
In Debt from All That Learning?
Medical professionals engage in extensive schooling before entering the health care workforce. Undergraduate expenses are one thing, but medical school taxes student budgets even further, creating tuition obligations that are hard to manage without medical school loans.
Over the course of medical education, would-be doctors borrow money for higher education. The result for some students is a portfolio of outstanding debt that includes loans carrying vastly different interest rates and repayment terms. For some student-borrowers attending medical school, the most prudent approach is to group the loans together, into a single restructured consolidation loan.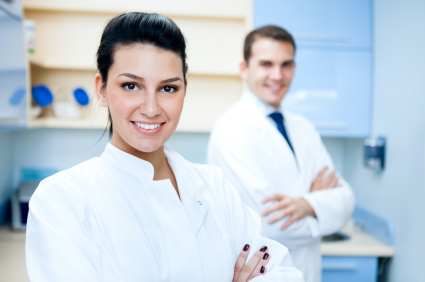 The best path for medical school loan consolidation varies, depending on what types of loans are held, and when they were originally issued. Generally, students who consolidate realize these potential benefits:
Restructured, often extended, payment terms allow borrowers to take as long as 30 years to pay-off student loans
Better interest rates on high-interest loans that are bundled during consolidation
Access to modern repayment plans offered by the government, like income-based schedules that allow student loan payment amounts to grow alongside earning power
A single monthly loan payment, rather than several individual payments, for each outstanding loan
Lower monthly payments
While consolidation offers many benefits for participants, these considerations impact the choice to consolidate:
Extending repayment rates lower monthly payments, but more interest is paid over the course of the loan
Borrower benefits are sometimes lost during consolidation, so make sure terms are adjusted in your favor, before choosing consolidation
Grace periods and built-in deferment are sometimes eliminated when loans are bundled for consolidation
Consolidate Federal Medical School Loans
Federal Consolidation Loans are made available through the Federal Direct Student Loan Program. The current consolidation program reflects recent changes to the way government loans are issued and repaid. Federal Family Education Loan Program (FFELP) previously guaranteed student loans, which were then acquired through private lenders. Today's loan assistance comes directly from U.S. Department of Education, without private intermediaries.
Medical students with Stafford and Grad PLUS Loans are eligible to apply for federal consolidation loans. Direct Consolidation Loans makes sense for medical students carrying at least one Federal Direct student loan. If you have been turned down for a FFELP consolidation loan, by a private lender, Direct Consolidation Loans may provide the flexibility you seek, including: No minimum loan amounts, no credit checks, and no fees.
If you hold FFELP Loans, you may qualify for a Federal Consolidation Loan . Interest rates are fixed by the Federal Government - they may not exceed 8.25 % and are calculated based on the weighted average rate of your federal loans on the date you consolidate. You are not subject to credit checks during the application process, and consolidation loans are free of ancillary fees and hidden costs. Shop carefully for lender-specific incentives such as interest rate deductions for on-time payments, and for enrolling in automatic payment deduction plans.
Consolidation and Medical School Loan Forgiveness
Medical professions are under-served, especially in certain parts of the country. And some specialists are even more in-demand than others, due to inconsistent enrollment and increased demand for certain health care services. For would-be health care providers, the shortages create opportunities for loan forgiveness.
The National Health Service Corps sponsors a repayment program that pays outstanding student loan obligations for health care graduates that agree to work in certain facilities following graduation. Primary care medical, dental, and behavioral doctors are eligible to apply. Individual states use similar incentives to stimulate enrollment in programs that educate qualified personnel, who fill vital employment roles following graduation. Your commitment to work in an approved state health care facility, for a certain period of time, earns educational loan forgiveness from participating states.
Private medical school loans and graduate school loans are eligible for consolidation by the lenders who offer them. Programs vary, and terms depend on where and when you borrowed money for medical school. These lenders recently offered specialty medical loans – credit-based loans bundled with high credit limits and competitive loan rates - Citibank, Wachovia, Wells Fargo, and others.
The Association of American Medical Colleges (AAMC) offers health care education assistance through its MEDLOANS program. MEDLOANS are managed by Sallie Mae, and include consolidation loan options.
Background Information
Loan Type
Discipline
Lenders
More Educational Resources